Renfrewshire church awarded prestigious silver environmental award
Published on 30 July 2021
A church in Renfrewshire has gained a prestigious environmental award which recognises efforts towards caring for creation.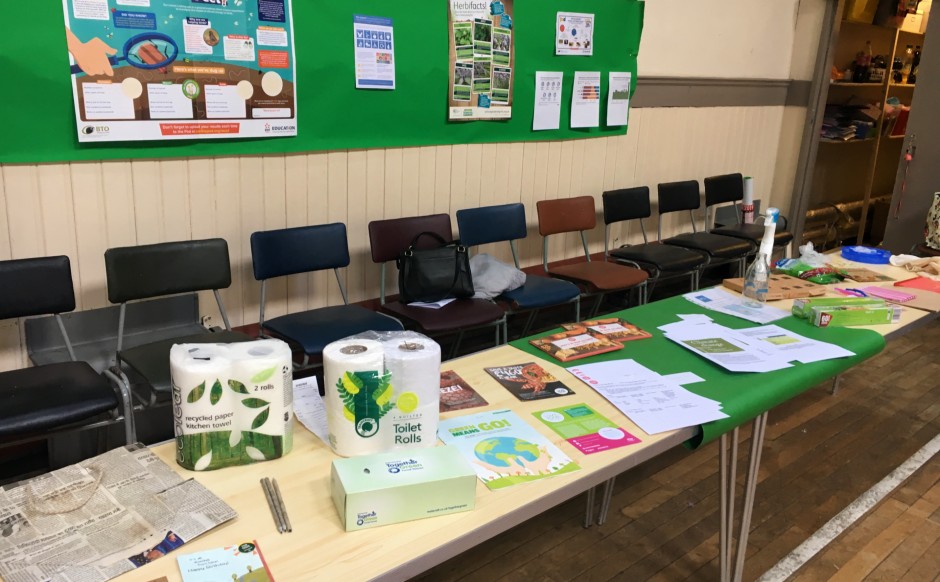 Oakshaw Trinity Church in Paisley recently reached the silver level of the Eco-Congregation Scotland scheme after meeting green targets set by the organisation.
The award comes around three years after the church, which is made up of a building shared ecumenically by the Church of Scotland and the United Reformed Church, joined the Eco-Congregation network.
Fiona Catterson, who is a member of the Eco-Committee at the church, said: "We are so excited and pleased to receive the silver award as it shows that we at Oakshaw Trinity are moving along the right pathway.
"The award is also helping steer our next steps.
"We found the Eco-Congregation Scotland materials great to use and used the Environmental Audit as our starting point.
"When we actually looked at this and spoke to all the church groups who use our facilities we realised that we were already doing more than we first had thought so decided to concentrate our efforts on going for the silver award rather than bronze.
"Obviously, Covid changed how and what we have been doing over the last 16 months but it has also given us time to reflect."
Churches wishing to gain a silver award must meet a standard made up of 11 criteria, that cover everything from including care for creation in worship to looking at ways to make their building more environmentally friendly and considering the biodiversity of their area.
Eco-Congregation Scotland is a movement of Scottish church congregations, of all de-nominations and none, committed to addressing environmental issues through their life and mission.
A spokesperson for Eco-Congregation Scotland said: "The silver award which Oakshaw Trinity Church has achieved recognises that a congregation has met or exceeded Eco-Congregation's silver award standards in spiritual living, practical living and global living, while also addressing some more general aspects or environmental care.
"The assessors noted that the team at Oakshaw Trinity church had presented a strong application for their silver award.
"They were impressed by the way in which the team arranged their meetings to ensure that the Kirk Session is kept fully appraised of their work.
"The assessors also commended the discussion about environmental matters within the congregation."
If your church is interested in learning more about joining Eco-Congregation Scotland, you can find out more via their website.