Joy as Glasgow church welcomes new minister
A former IT professional is being ordained as the Church of Scotland's newest minister this evening.
Ben Thorp will be inducted into Sandyford Henderson Memorial Church in Glasgow during a small in-person service at 7pm which will be streamed live online.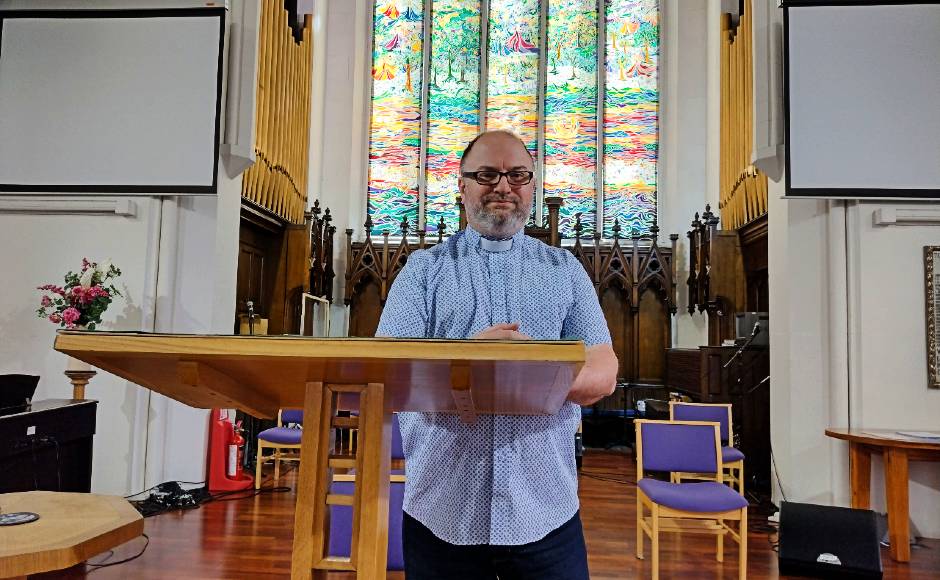 The 44-year-old said he is "raring to go" as a minister of Word and Sacrament and revealed he is a chip off the old block because his father Roderick is a retired Church of England vicar.
Mr Thorp said: "I am excited about my ordination because it is the culmination of a long journey of discerning a call and then formal training.
"There is a part of me that's raring to go and finally start the work of ministry that I have been preparing for all these years.
"But at the same time, the task ahead can feel quite daunting as you begin to realise just how little you know."
Making disciples
Married to Heather with whom he has two children, Mira, 14, and Jamie, 12, Mr Thorp grew up in Milton Keynes and Devon and moved to Scotland in 1995 to work with Scripture Union Scotland.
He worked for IBM in Greenock for nine years and spent seven years as a software developer for a small design company in Finnieston, just around the corner from his new church, before training for the ministry.
Mr Thorp studied Divinity at the University of Glasgow from 1997-2000 and returned to his alma mater in 2017 to do the Bachelor of Divinity (Ministry) honours course.
He did placements at Cadder Parish Church in Bishopbriggs, Orchardhill Parish Church in Giffnock, St Rollox Church in Glasgow and spent his probation at Baljaffray Parish Church in Bearsden.
Mr Thorp is a Liverpool Football Club fan who devours books and loves science-fiction and action films.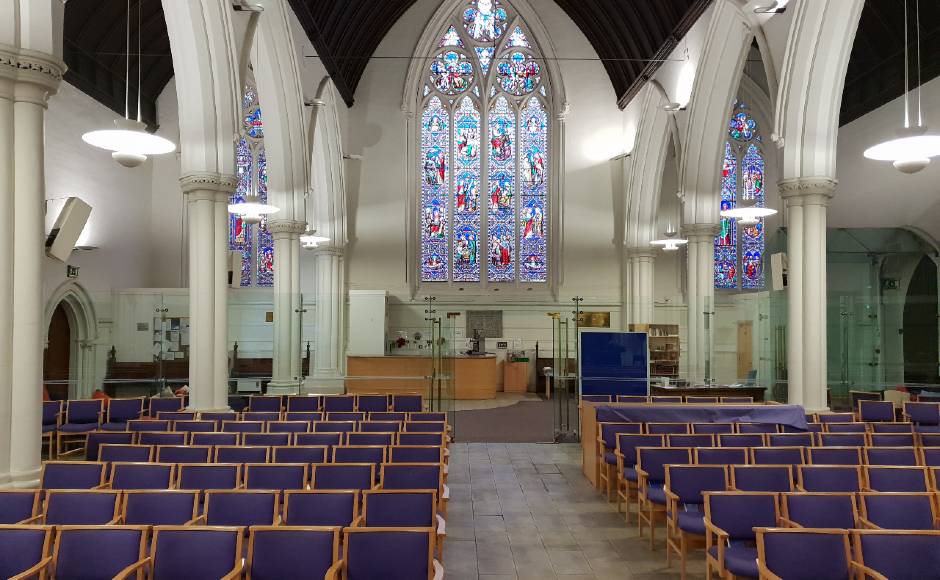 Sandyford Henderson Memorial Church has been without a full-time minister for nearly four years but has a strong Kirk Session which has ensured it has remained an attractive place for people to gather and worship.
The congregation's slogan is "We are ordinary people who believe in an extraordinary God".
Due to its proximity to the University of Glasgow, it has an international flavour and students from 15 different countries joined in 2019 by profession of faith in Christ, seeing members as their family away from home.
Extraordinary God
Mr Thorp said the church has a long history of Bible teaching and he is keen to maintain that status to the best of his ability.
"The church was opened in 1855 and one of the early charges for the minister was the training of evangelists," he explained.
"Nowadays, the church is still marked by a deep commitment to mission and prayer.
"Recent years have seen a large increase in residential student buildings in the parish, so student ministry has become an important focus for the church.
"I look forward to being part of that whilst also developing how we reach out to the rest of the growing population in Finnieston."
Session Clerk, Noel Peacock, said members were looking forward to embarking on a new chapter in the life of the church.
"We are delighted to welcome Ben as our new minister," he said.
"His vision for ministry is perhaps best summed up in his own words – 'At the centre of my calling is my belief in the importance of both making and maturing disciples, particularly through the preaching and application of Scripture.
"I believe that as we grow as disciples we also become more able and more effective in our outreach to those who have yet to know Jesus'".