Scotland has embraced the "greatest commandment"
A Church minister has given a virtual address to the Scottish Parliament and has spoken of his continued amazement at people's capacity to show love and compassion.
Rev Jonathan Fleming said the Covid-19 crisis had brought people together to embody Jesus Christ's greatest commandment - "love our neighbour as we love ourselves".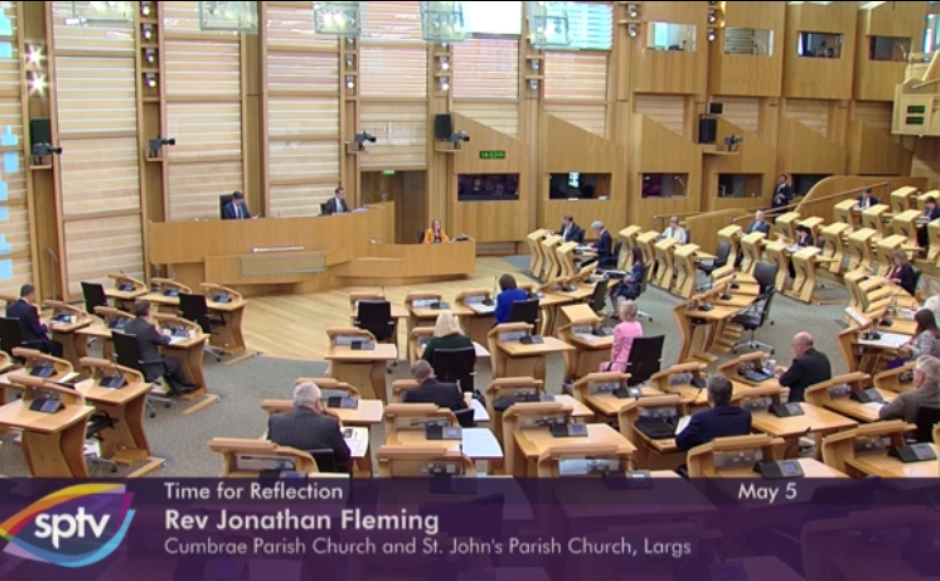 The minster of Cumbrae Parish Church and St John's Parish Church in Largs in North Ayrshire gave Time for Reflection to MSPs via audio link from his manse this afternoon.
Creative and beautiful
He said: "I don't know about you, but in the midst of all of our current anxiety and uncertainty, I continue to be amazed daily as people come up with creative and beautiful ways to show that they care.
"From kids using rocks as a canvas to paint messages of love and hope, to using 3D printers to make Personal Protective Equipment for care workers, from the painting of rainbows on windows to volunteers working around the clock to ensure that people have food and medicines, our nation is beaming with love and compassion.
"When people hear the word 'commandment' many think of the ten listed in the Old Testament of the Bible.
"But in both the Old Testament and in the New Testament we are also told that we must love our neighbour as we love ourselves - something that Jesus goes on to describe as the greatest commandment."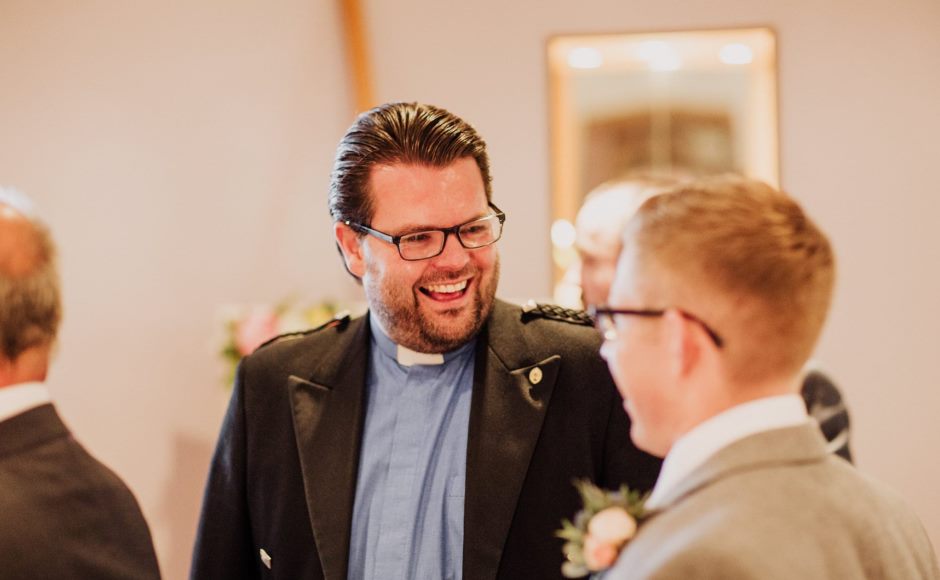 Mr Fleming said that some people, when they look back on the Coronavirus pandemic, might recall panic buying and social distancing but the words that ring in his ears are "Thank You".
"People are standing on their doorsteps weekly to either clap their hands in gratitude for our frontline workers or to stand in silence to give thanks for the lives of loved ones who have died," he added.
"Windows, billboards, vehicles and driveways are adorned with messages of gratitude from John O'Groats to Land's End - all in the name of love."