Village suffering after "devastating" flood says Kirk elder
Published on 21 February 2020
A Kirk elder in the Scottish Borders has spoken of the "devastating" damage to her village caused by severe flooding and has asked people to remember those affected in their prayers.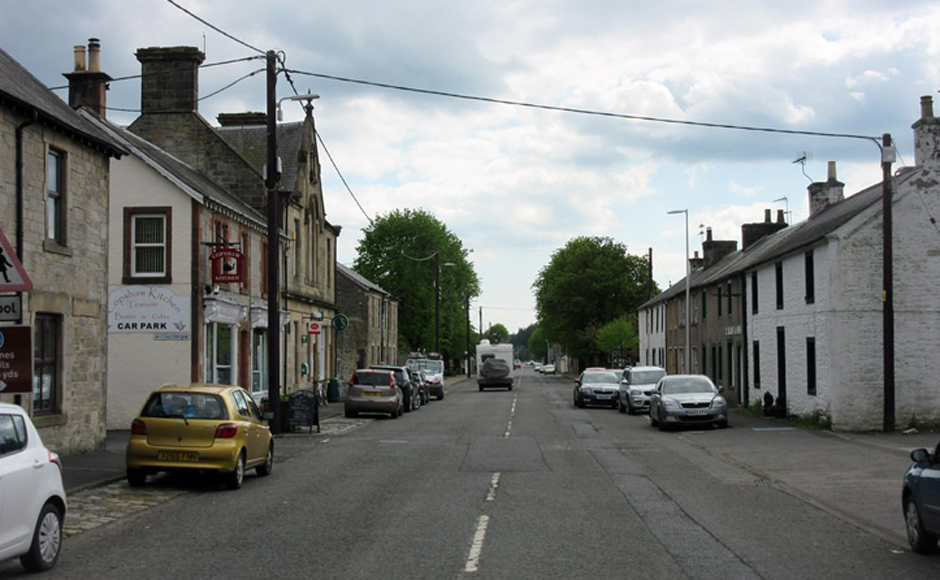 Newcastleton, near Hawick, lies alongside Liddel Water and days of rain meant around 80 homes have been evacuated since last weekend.
Pray for people
Vikki Pounder, a church elder who has had to leave her home due to flooding, said: "Devastating doesn't really cover it - it happened very quickly."
"We've flooded in the past but nothing like this. The water was rushing past my window.
"One young family had water waist deep in their house.
"We had all of our sandbags out but the flood came up the plug hole of our shower, then at our backdoor and up through the floorboards.
"We were throwing towels down - but there was nothing we could do.
"In the village, people just came out to do whatever they could to help, and there were even people rescued by tractor.
"I would ask people to pray for anywhere that's been flooded and pray we don't get flooded again - God willing.
"Pray for people who have been displaced by the flooding."
She thinks it could be six months before she is able to live in her house again, and in the meantime has found somewhere else to stay.
"I walked into our home but it's not our home until we can move back in," she says.
Despite everything, Ms Pounder, who is also a celebrant, has still been taking funerals and described the fact the church still had a service the day after the floods hit as "amazing".
"Canonbie, the church we are linked with, were helpful - they offered me a house, they said they'd pray for me and asked if there was anything else they could do."
Resilience
Rev Pauline Steenbergen, who is the locum minister at Liddesdale Parish Church in Newcastleton, said she was "deeply concerned and saddened to hear how devastated the village has been".
"I am very proud of the resilience of this vacant charge, who despite everything managed to have a Sunday service last weekend, led by a church elder," she said.
"I have offered practical and pastoral assistance to people locally."
Ms Steenbergen will lead a service at Liddesdale Parish Church this Sunday (23 February).
Rt Rev Colin Sinclair, the Moderator of the Church of Scotland, has called on church members to remember those affected by the flooding in their prayers.
He said: "I am very sad to hear of the flooding at Newcastleton and its impact on people's homes and the whole community.
"I am grateful for all those both in and around the community who are offering help as well as for the work of the local authority and emergency services.
"The thoughts and prayers of the wider Church community are with you all this time."
Very Rev Bill Hewitt, who is the Presbytery Clerk for Annandale and Eskdale, also said his thoughts and prayers were with those who had been affected.
Local MSP Rachael Hamilton also brought up Newcastleton in the Scottish Parliament to highlight the difficulties the flooding has caused the community.
If you would like to support the residents of Newcastleton, you can donate via a Go Fund Me page.