Our saviour broke the shackles of our drug addiction and 'set us free'
Published on 25 June 2020
Two men have told how accepting Jesus Christ as their personal saviour "set them free" after many painful years of drug addiction.
Andy McDougall and Fraser Simpson started injecting heroin when they were 15 and 14 respectively as a reaction to being unable to cope with family tragedies.
Their lives quickly spiralled out of control and Mr McDougall, 37, revealed he died of an overdose for a short time before being brought back to life with two injections of Naloxone, which blocks the effects of opioids.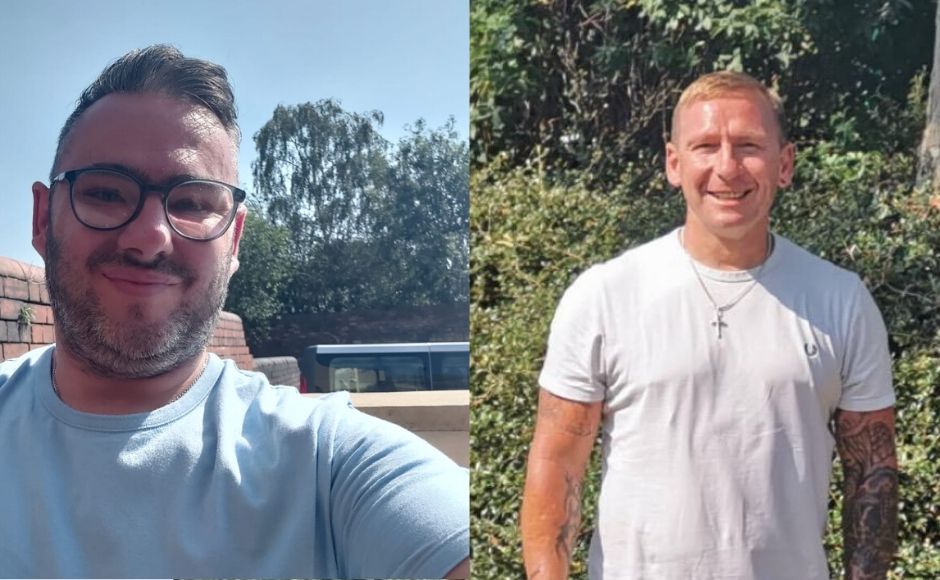 Mr Simpson, 43, abandoned his girlfriend and two children in favour of heroin and had to have his hip removed due to a serious inflection sparked by injecting the highly addicted drug into his groin.
Both men repeatedly tried and failed to kick their all-consuming habits over the years.
Their lives were finally turned around after they separately sought help from the Havilah (addiction support) project in Arbroath in Angus, which is part of St Andrew's Parish Church.
Mr Simpson, who grew up in Arbroath, and Mr McDougall were helped by staff and volunteers and referred to a residential project in England run by Betel UK, an independent Christian charity for individuals and families affected by addiction.
There the men explored the Bible and accepted Jesus Christ as their personal saviour.
Imbued with the Holy Spirit and fresh determination to live life to the fullest, they left as different men and determined not to return to their old ways.
Mr Simpson, who was on a methadone prescription at 15, and Mr McDougall of Glasgow spoke candidly about their struggles with addiction and redemption with Rt Rev Dr Martin Fair, Moderator of the General Assembly of the Church of Scotland.
The interview is the second in the "It's a Fair Question" series with the minister of St Andrew's Parish Church who set up Havilah in 2006 to support people living with addiction.
Mr Simpson and Mr McDougall both work for organisations that support people living with addictions and using their lived experience to good effect.