Friends fur-ever - Church knitters make teddies for P1 pupils
Published on 18 August 2020
P1 pupils at an Edinburgh primary school have each been gifted special hand knitted teddy bears.
The 65 adorable toys were made in the colours of Buckstone Primary School by members of the knitting group at Fairmilehead Parish Church.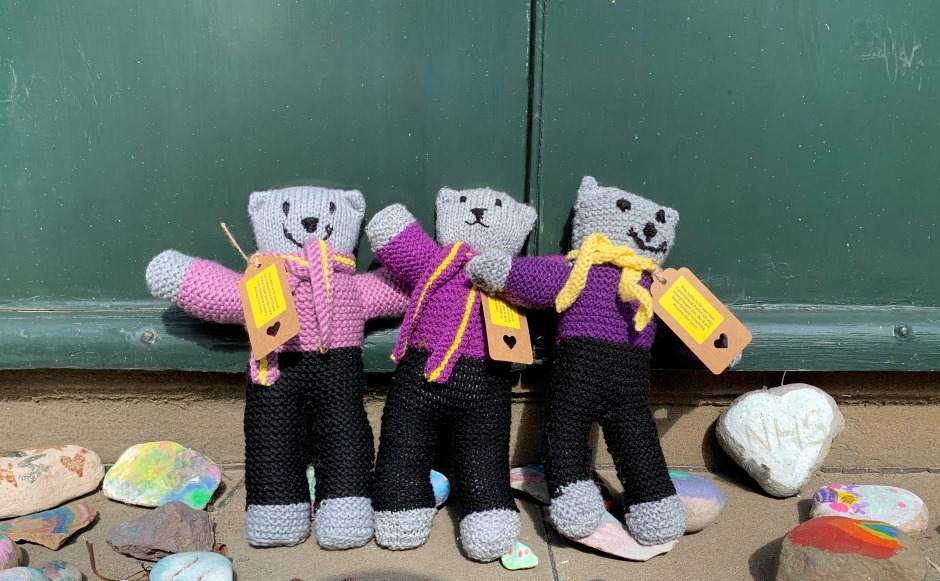 The gesture was the brainchild of minister, Rev Cheryl McKellar-Young, who is a chaplain at the school and wanted to help make the start of the next phase of their education "extra special".
She explained that she was unable to go in and say hello to the nursery children going up to primary school due to COVID-19 lockdown restrictions.
The teddy bears, dressed in purple jumpers, black trousers and yellow scarves, were waiting for the children on their desks when they arrived at school yesterday morning.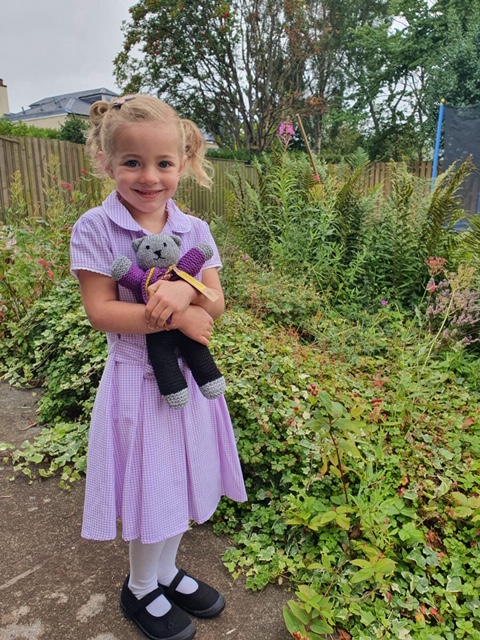 In the spirit of the famous bear, Paddington, each one had a note attached to its scarf which read: "This teddy is for you from Fairmilehead Parish Church. Cheryl hopes you like it and looks forward to meeting Primary One soon."
Mrs McKellar-Young said: "I was aware that the nursery children wouldn't have the transition period into P1 so I thought what can we do as a church to make it a happier experience?
"Back in May I asked our church knitting club, which is called The Flock, if they would knit teddies in the school uniform which we could leave on their desks with a little label like Paddington Bear.
"We wanted to do something lovely for the wee ones and I just think they are super - big enough to cuddle which is what we wanted."
The teddy bears were made by eight members of The Flock who completed their task at the end of July.
Mrs McKellar-Young, who has posted fun photographs of the bears in different locations in the local area on social media over the last few weeks to build up to the big day, said: "The ladies were delighted to make them and I am so lucky to have them."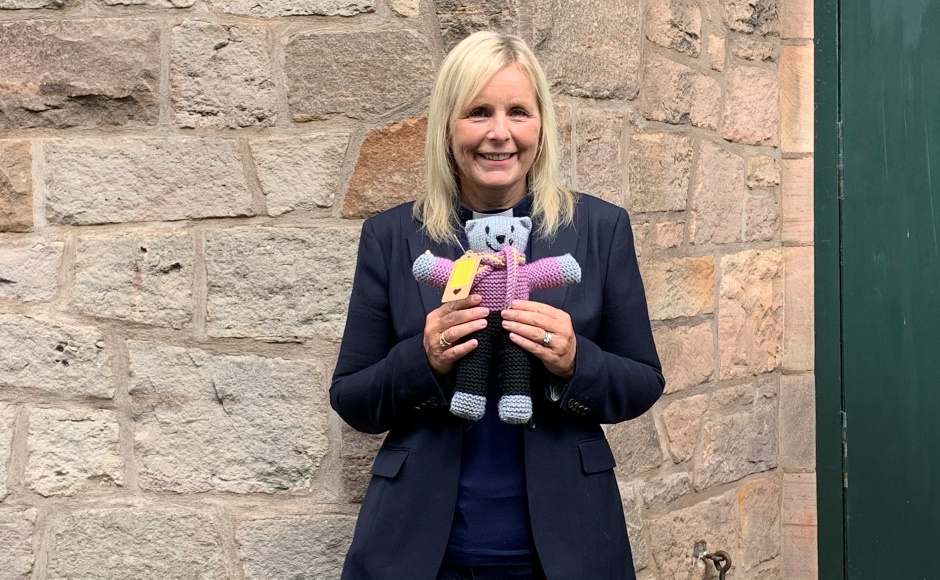 The leader of the Flock is Helen Grant, Deputy Session Clerk at Fairmilehead Parish Church.
"I thought it was a great idea because we were stuck in lockdown and we couldn't do anything or go out," she explained.
"The group were delighted to be asked and very glad to do it.
"We used a pattern from the internet and fortunately a lot of people who knit have bits of wool anyway and I got more online and left it outside people's doors.
"Everyone followed the same pattern but some of the teddies are a bit bigger, some are a bit smaller and some have more stuffing so they are as individual as the children they are going to.
"It was just a wonderful and positive thing to do for the children and I hope they enjoy them."