Refugee integration project takes' New Scots' to Edinburgh Zoo
Published on 2 September 2020
A group of Syrian and Sudanese refugees spent a fun-packed day at Edinburgh Zoo.
The visit was organised by Scottish Faiths Action for Refugees (SFAR) as part of a programme to help New Scots integrate into the city and build new lives.
Following social distancing rules, members of 10 families were split into groups and shown round the zoo on Saturday by a team of eight volunteers from different faith traditions.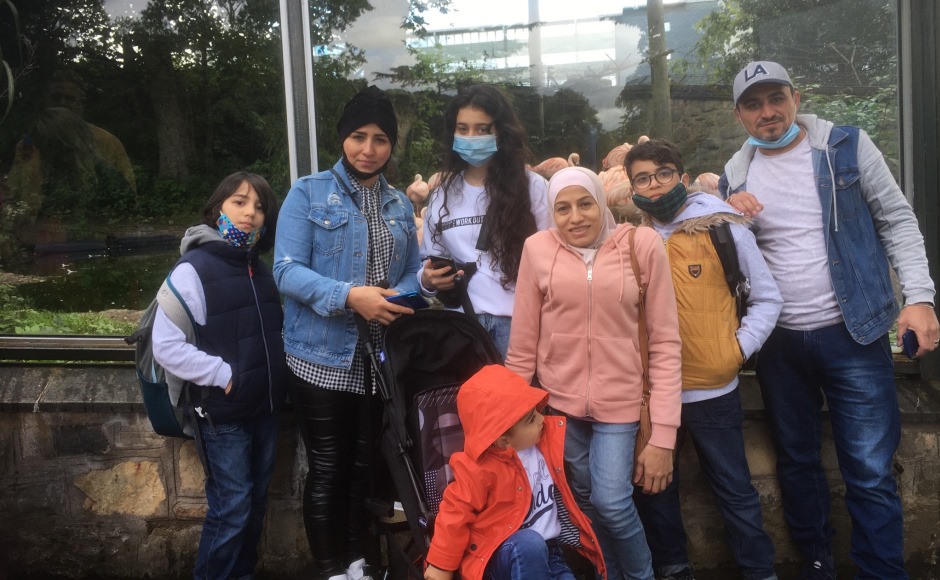 As well as enjoying seeing the exotic animals, the visit organised by SFAR's Edinburgh Weekend Club provided an opportunity for people to practice speaking English, learn more about different cultures and faith traditions and make new friends.
One of the visitors, Zakia, described it as a great day out and she thoroughly enjoyed seeing the animals and meeting new people.
Diversity is to be celebrated
SFAR is a multi faith partnership project hosted by the Church of Scotland and the Weekend Club has been running trips to attractions including Edinburgh Castle and Dynamic Earth since January 2017.
Refugee Integration Development Worker, Louise Turner, who also visited Edinburgh Zoo, said: "The Weekend Club has been an invaluable social gathering between refugee families, asylum seekers and the local community.
"We have collaborated with faith communities all over the city who have hosted creative, fun and inclusive events for families who are re-settling in Edinburgh.
"The events provide a space for friendships to form, culture to be shared and for diversity to be celebrated.
"Families look forward to these monthly events and have enjoyed the chance to practise English, meet locals and explore new parts of the city."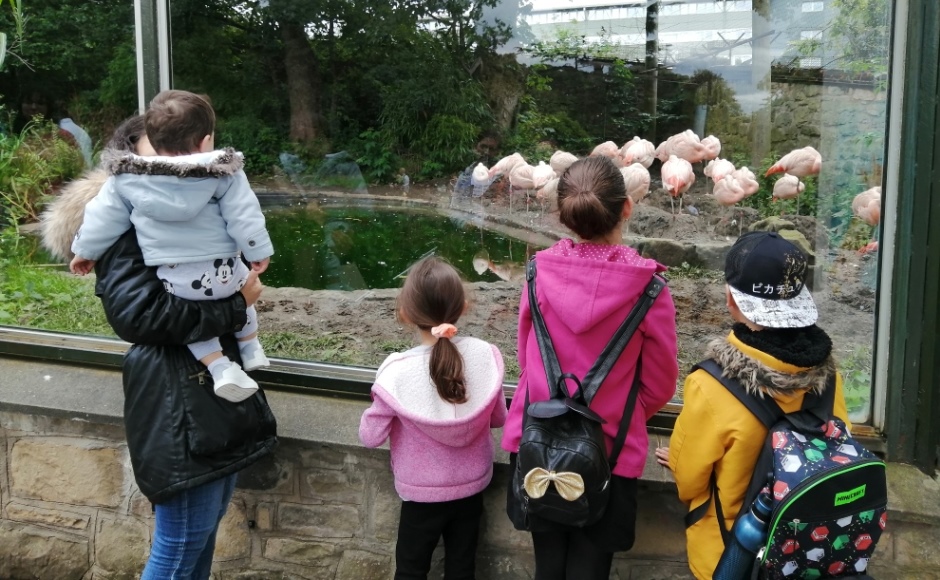 More than 200 people attended a Burns Night in January of this year which featured a live ceilidh band, dancing, a shared meal and a toast to the haggis read out by a young refugee.
Around 30 people attended an event with the Quakers which involved a meal and art workshops for adults and a drama workshop for children.
Ceilidh dancing
Reflecting on the Weekend Club which has organised events supported by Edinburgh congregations, a participant called Emily said: "I love it, I wait for it and I never miss it.
"I met Carol (a volunteer) and we have a very special relationship and she made a lot of changes in my life."
Naiel, a Weekend Club volunteer from Syria, said: "It has helped me to practice my English and I like helping Syrian refugees."
The next Weekend Club event – a ceilidh picnic in collaboration with local musicians – will take place in September thanks to a small grant award from the Scottish Refugee Council.
This will be the final event of the Edinburgh Weekend Club as the programme has now come to an end.