Church of Scotland Youth worker shares key ingredients for intergenerational church
Published on 28 October 2020
A Church of Scotland youth worker has been awarded a prestigious academic honour for his master's thesis at Aberdeen University.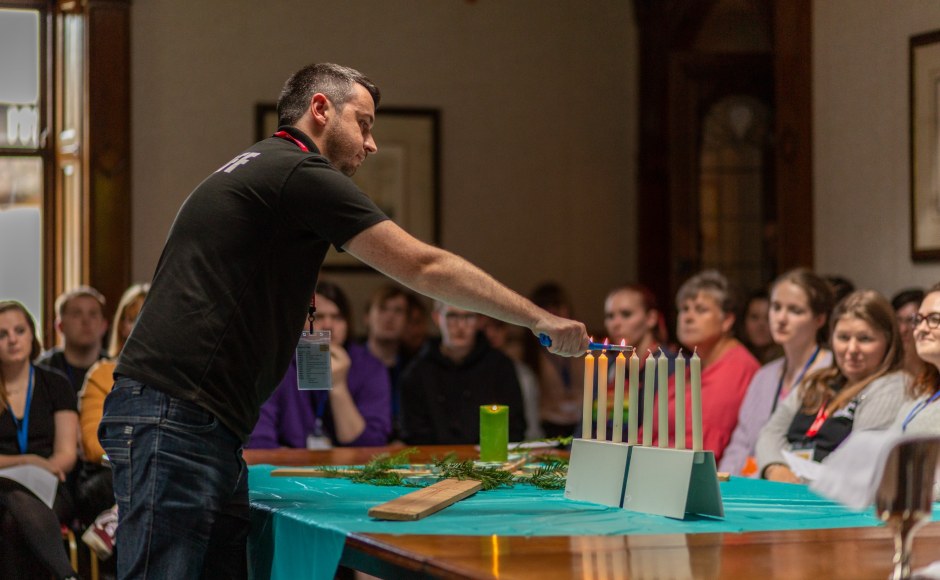 Darren Philip's research, which focused on the benefits of different generations attending church together, was awarded the John Hope Prize for Practical Theology.
The former mathematician, who has been based at Livingston United Parish Church for 11 years, found that when different generations come together to share faith they create mutually beneficial communities.
"I looked at the approach of Dietrich Bonhoeffer, who was unique as a 1930s theologian who trained to be a pastor even though his main experience of church was through working with children, and what lessons there were", he said.
Four areas of focus
By looking at where the Church of Scotland is now, where it could be and how a vision for the future can be achieved, he was able to identify four areas of focus.
Mr Philip's first suggestion is that there should be less of an emphasis on teaching young people at church, and more about creating different experiences.
His next point is that "church should be intergenerational by default", and that different age groups should not be split up wherever possible.
The third aspect is changing the dynamic so that children are treated more as equals.
"Children have ways of showing faith that can enhance the experience of adults too", he says.
Finally, Mr Philip says churches should move away from building relationships with people with an end aim in mind, such as for them to join as a member.
Optimism for the future
Initially Mr Philip took up his church role thinking it would be something interesting to do for a short period.
"I thought it would be a sort of gap year but a decade later I'm still here", he jokes.
Interestingly, Mr Philip's parents did not attend church when he began attending at the age of 15.
"The more age separated parts of church made it harder when I began going alone as a teenager", he says.
Despite the challenges for the future facing the Church of Scotland Mr Philip is optimistic for the future.
"On the face of it the statistics look grim and the number of young people in church has fallen in my lifetime.
"But this is a great opportunity to rethink the life of the Church.
"The recent move online due to Coronavirus has been quite intergenerational", he reflects.
Mr Philip will be a keynote speaker at the upcoming Intergenerational Church Webinar, which is taking place online on 1 December 7.30pm - 9pm. The event is free but ticketed.