Charities will benefit from Will Aid 2020
Published on 4 November 2020
This November marks Will Aid 2020; an annual initiative which this year sees nine UK charities, including Christian Aid, benefit from donations in lieu of solicitor fees for Will writing services.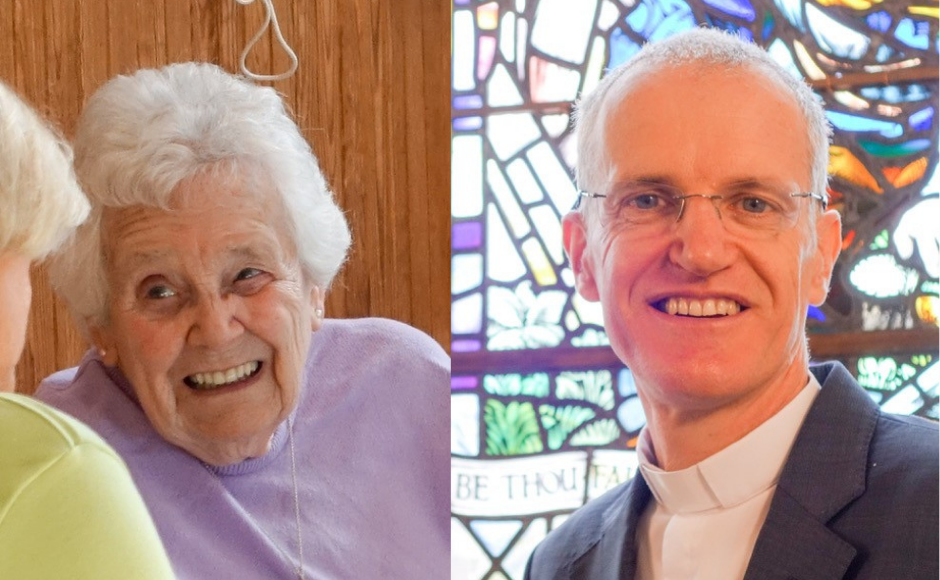 Every November, participating solicitors waive their usual fee for writing a basic Will. Instead, they invite their clients to make a voluntary donation to Will Aid which is then split between charities.
Will Aid is just one of many free or low-cost Wills and charity schemes available during the year where you can get a professionally drawn-up Will, while charities receive much-needed donations for their vital work.
Making a Will is recommended for all of us as it gives us the comfort of knowing that our wishes are on record as well as allowing us to leave a lasting legacy to the people and organisations we cherish.
A gift to the Church of Scotland in your Will, for example, can be a powerful expression of your gratitude and thanksgiving towards God. No matter whether it is large or small, these gifts can help secure and transform the Church's future, both locally and nationally and can create amazing opportunities for mission.
'Her legacy feels like a huge smile from heaven'
Rev Dr Neil Dougall, the minister at St Andrew Blackadder Church of Scotland in North Berwick, was thankful to receive a legacy to his church from a member of his congregation.
"When Barbara Stonehouse died she left the bulk of her estate to a number of charities. She had been a faithful worshipper and member of the faith community at St Andrew Blackadder Church for many years. As well as attending on Sunday, she loved being part of the Guild," Dr Dougall said.
"She chose, therefore, to make St Andrew Blackadder one of the charities who received a portion of her estate.
"Barbara's legacy came as a wonderful surprise. She was generous in life and also in death. She had a wonderful smile and her legacy feels like a huge smile from heaven. It is enabling us to do things we could only have dreamt of.
"We thank God for her faith and the practical way she expressed it."
Barbara's legacy has enabled St Andrew Blackadder Church to establish a 'Barbara Bursary', where any member of the congregation can apply for a bursary of up to £250 to help with the costs of attending an event or conference, or participating in a trip or project which will help them explore or express their faith in Jesus Christ.
The church has also been able to recruit an apprentice youth worker, where the costs of Degree-level training in theology and youth work are being met through Barbara's legacy. Her generosity has also enabled the church to address some urgent plaster work repairs in their sanctuary; a cost which was unforeseen. Barbara's legacy allowed them to respond quickly.
Leaving a gift in your Will
Over the decades, the work of the Church of Scotland has been greatly assisted by many generous gifts in the Wills of members, adherents and supporters. We are very grateful to everyone who has thought of us when drawing up their Wills.
"This is a time when I really hope that you will feel able to think and pray about including the Church of Scotland in your Will – something for us all to consider throughout the year, not just during Will Aid month," said Dave Kendall, the Church of Scotland's Chief Officer.
"Leaving a legacy to the Church is vital to our ongoing work for so many reasons.
"The work of the Church of Scotland is diverse, but in all things, it seeks to bring God's love and service to those who need it. The Church touches lives where people are and it provides a spiritual, pastoral and practical service free to all.
"Giving is particularly important to us at this time, given the future challenges that we face as a Church, which have been heightened by the global pandemic. In the midst of this, we continue to strive to deliver our vision of seeking to inspire the people of Scotland and beyond with the Good News of Jesus Christ through worshipping and serving communities."
A legacy kindly gifted to the general funds of the Church allows us to take action quickly to send support where it's most needed – when it's most needed. It also means we're able to sustain ministry and mission to help spread the Good News of Jesus Christ both locally, nationally and around the world.
The Church of Scotland and each of its congregations are registered charities. This means that a gift in your Will to the Church or a congregation is exempt from Inheritance Tax. Your solicitor will be able to advise you further on Inheritance Tax. You can see an overview about this tax on the HMRC website here.
For more information on how your legacy can benefit the work of the Church of Scotland, as well as suggested Will wording and case studies, read our legacies page. For any further queries, you can contact our Stewardship team.
If you are based in Scotland, the Law Society of Scotland can help you find a local solicitor.