Perthshire church sports hub in running for prestigious national award
Published on 1 October 2019
St Madoes and Kinfauns Parish Church in Perthshire is delighted that their church-led St Madoes Active Sports Hub has been nominated for a prestigious national sports award at the Team Scotland Scottish Sports Awards. They are one of just three nominees for Community Hub / Club / School of the Year. The winner will be announced at a star-studded award ceremony in Edinburgh on Thursday 3 October.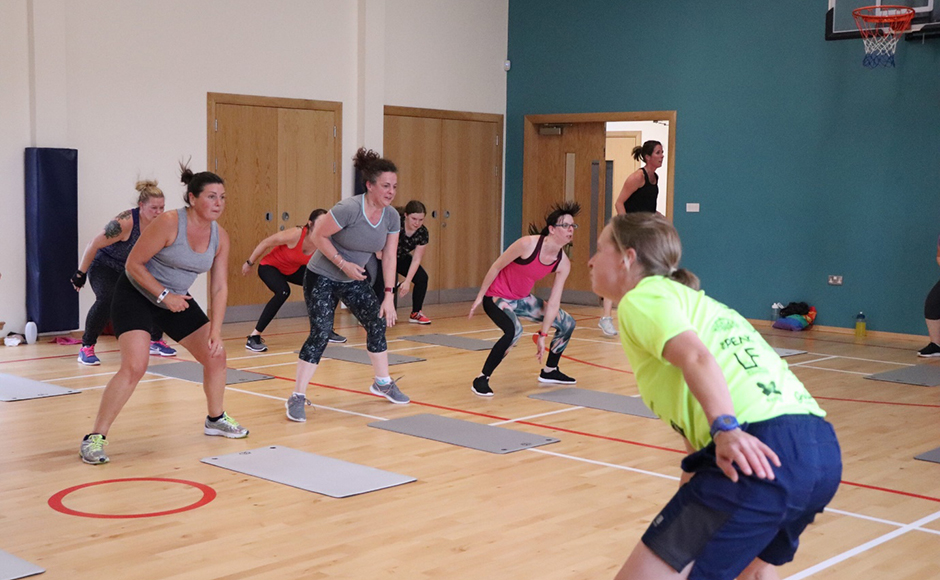 The sports hub was set up by the church in the purpose-built Madoch Centre in partnership with St Madoes Primary School, Sports Scotland, Active Schools and other local sports groups in 2016. The hub then worked to get funding for new facilities and to look at ways of increasing community participation across all ages.
Funding from the likes of the Church of Scotland's Go For It Fund allowed the church to employ a full-time sports outreach worker and it is since then that things have really taken off.
Reaching out into the local community
Anthea Bircham, Community Development Coordinator at St Madoes and Kinfauns Parish Church's Madoch Centre, said:
"We are delighted to have been nominated for this national award because it gives us a chance to celebrate the achievements of our participants who, without the hub, wouldn't have taken part in sport.
"We want to acknowledge our dedicated partners who have helped us make a programme with 'something for everyone' possible.
"And on behalf of the many people who attend classes, I want to thank our inspirational sports worker who gets the balance between motivation and encouragement just right for all of us.
"Through St Madoes Active Sports Hub so many people have crossed our path who we would just never have met in the past."
Rev Marc Bircham, the minister of St Madoes and Kinfauns Parish Church, said:
"In Scotland, the Church has a long heritage in involvement in sport.
"In recent times we have lost sight of how good a vehicle sport can be in reaching out to others and in building community.
"Personally, I love attending as many of the classes as I can and have noticed a huge difference in my own fitness."
From pilates to Boccia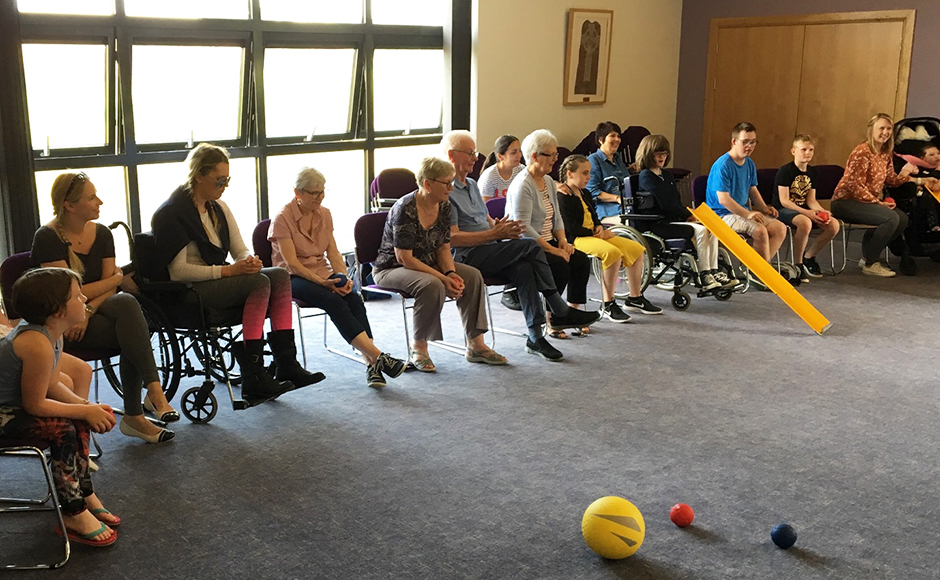 From January to March this year an average of 400 people participated in activities each week. The sports hub provides a programme for all ages and abilities.
Some of the classes include: preschool tennis; seated exercise for older adults; an exercise class for mums with crèche facilities; pilates; and sports activities for teens.
The sports hub has worked hard to be inclusive, for example through providing more specialised sessions such as Boccia that can be played by those with disabilities. They also work in partnership with St Madoes Primary School to provide a varied programme of after-school sports.
As well as developing locals' fitness levels and skills, the hub encourages volunteers to come on board.
During the summer, a dozen young people gained a Sports Leader Award in badminton, and young volunteers have organised four community sports events. The hub is proud to partner with a range of other organisations such as Live Active, Sports Scotland and Cycling Scotland.
St Madoes and Kinfauns Parish Church is thrilled that they have seen participants improving their fitness, and those coming along are appreciative of what is on offer.
The feedback from locals has been fantastic: "I love the classes… I feel so much fitter… The classes are so friendly… Jenny is amazing, she recognises people's ability and pushes them at their own level."
However, the church sees their sports programme as about more than just fitness and skills. The programme allows people to grow in confidence and most importantly to build connections with others, often bringing neighbours together for the first time.