Kirk members take part in climate strike march
Published on 20 September 2019
Kirk representatives joined thousands of people in a school strike in Edinburgh today to demand urgent action on climate change.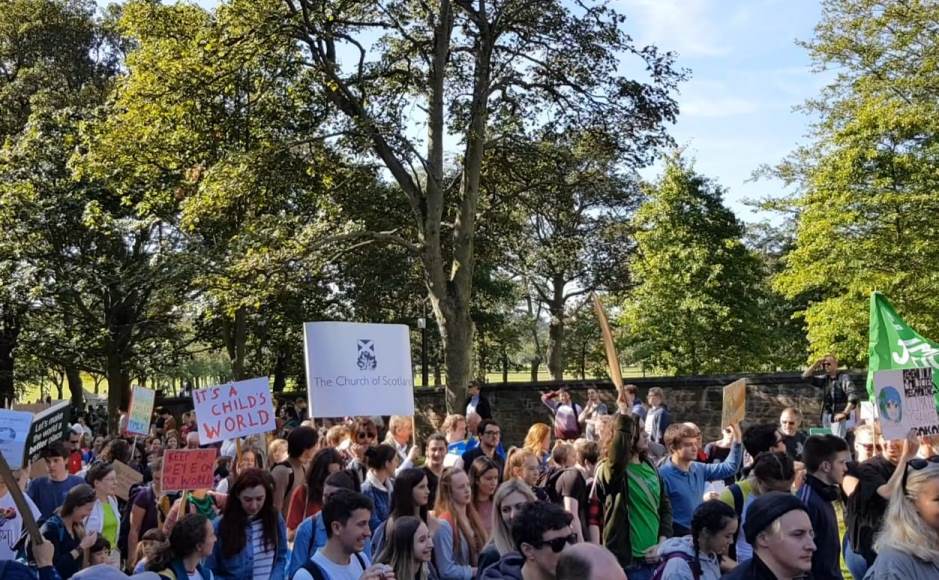 They gathered in the Meadows before taking part in a march through the Old Town down to the Scottish Parliament.
Events, inspired by a call from Swedish teenager Greta Thunberg, are taking place in all of Scotland's major cities, many towns and some islands including Iona and Skye.
Rachel Walker of the National Youth Assembly urged all young people to speak out about the crisis and demand action.
Her call came after Rev Dr Richard Frazer, convener of the Church and Society Council, said adults must listen to young people's concerns about climate change and try and understand why they are profoundly worried about the future.
He said said listening and learning would help leaders respond more effectively to the climate emergency that is tightening its grip on the world.