Kirk backs Challenge Poverty Week 2019
Published on 7 October 2019
Churches across Scotland will be taking part in Challenge Poverty Week, which this year runs from 7–13 October 2019. Created by the Poverty Alliance partnership, the week-long campaign gives us the opportunity to raise our voices and highlight what needs to be done to tackle poverty in our communities.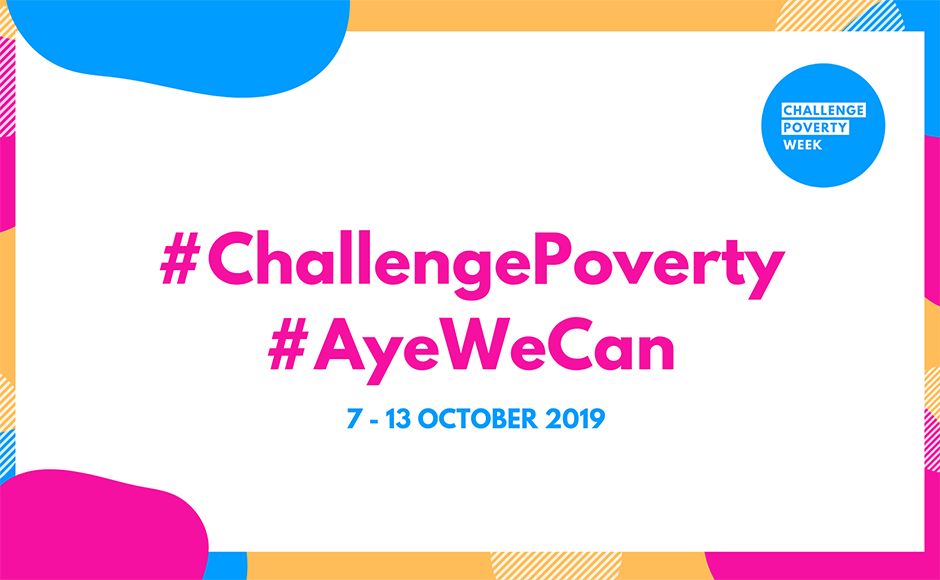 For this year's Challenge Poverty Week and beyond, the Kirk's Priority Areas team is committed to working with anyone who is engaged in anti-poverty work and sharing their learning and experience with the wider Church.
Shirley Grieves, the Church of Scotland's Priority Areas secretary, said:
"Challenge Poverty Week is an opportunity for us all to raise our voices against poverty in Scotland.
"If we can show the reality of poverty and challenge the stereotypes we can increase public support for action to solve the blight of poverty in our society.
"Our Priority Areas congregations are good places to be – they are reaching out into their communities to take this work to the margins and tackle poverty; seeing local people as gifted, resilient leaders.
"The Priority Areas team, working to deliver an action plan, supports this work through a wide range of programmes."
How we're supporting Challenge Poverty Week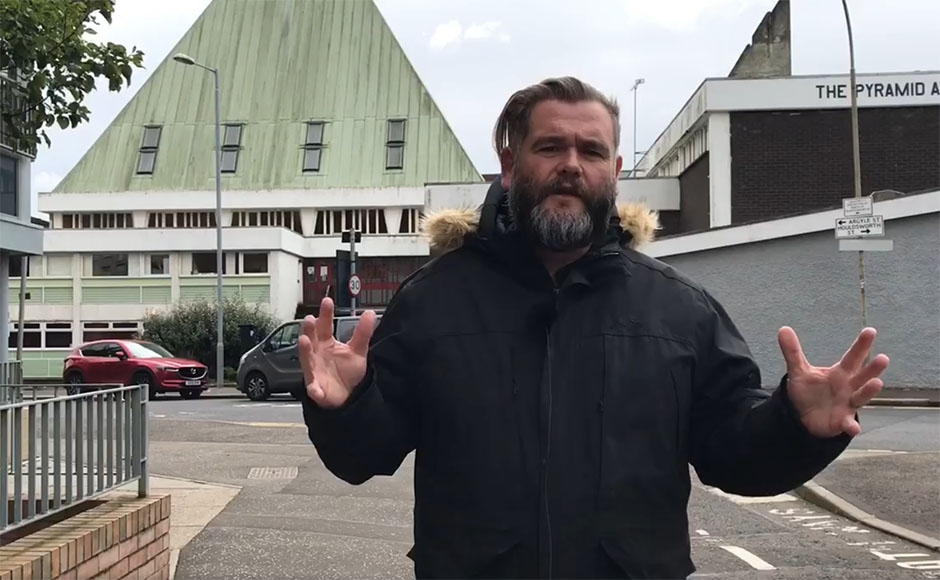 In the upcoming days, there will be a multitude of events and new resources being promoted across the Church of Scotland and its partners to help us all challenge poverty together, including:
A dedicated Challenge Poverty Week set of worship resources written by Priority Areas ministers and ministry teams have been published on our website to be used in services, in church groups or individually.
Rt Rev Colin Sinclair, Moderator of the General Assembly of the Church of Scotland, will be preaching at Wellesley Parish Church, Methil, a Priority Areas congregation, on Sunday 13 October.
Each day we will be uploading videos to our Facebook and Twitter accounts that will all look at four Priority Areas congregations and how the work of the Church of Scotland's Priority Areas team contributes to making these communities a good place to be.
How you can get involved
There are lots of ways to get involved, both this week and in the coming months. Here are just some ideas to spark your creativity:
Hold a themed discussion around the theme of poverty within your church group or community project.
Write a blog post or make a video about possible solutions to poverty.
Speak to your local MP or MSP to ask for further commitments to end poverty – perhaps by writing a letter or attending an upcoming surgery in your constituency.
Host an open day at your church project to showcase and celebrate your work in combatting poverty and inequality.
Download and share social media graphics from the Challenge Poverty Week website to encourage support.
You can find out more about the work of Priority Areas on their web pages.
For more ideas, download the Challenge Poverty Week activity toolkit which has been produced by the Poverty Alliance.
The Poverty Alliance is Scotland's anti-poverty network, bringing together campaigners and communities to rebalance the distribution of wealth in our nation. The partnership includes HS Health Scotland, Shelter, NSPCC Scotland, Close the Gap and Citizens Advice Scotland as well as the Church of Scotland.
Challenge Poverty? Aye we can.
#ChallengePoverty
#AyeWeCan