Joy as minister takes up new post in Aberdeen
Published on 29 October 2019
A former accountant raised in South Africa has been appointed as the new minister of an Aberdeen church.
Rev Tanya Webster, who worked for KPMG, drinks giant Diageo and Audit Scotland, will provide spiritual leadership at Midstocket Parish Church.
The 47-year-old said she was looking forward to working with the elders to enhance community outreach work and engage more young people in the life of the congregation.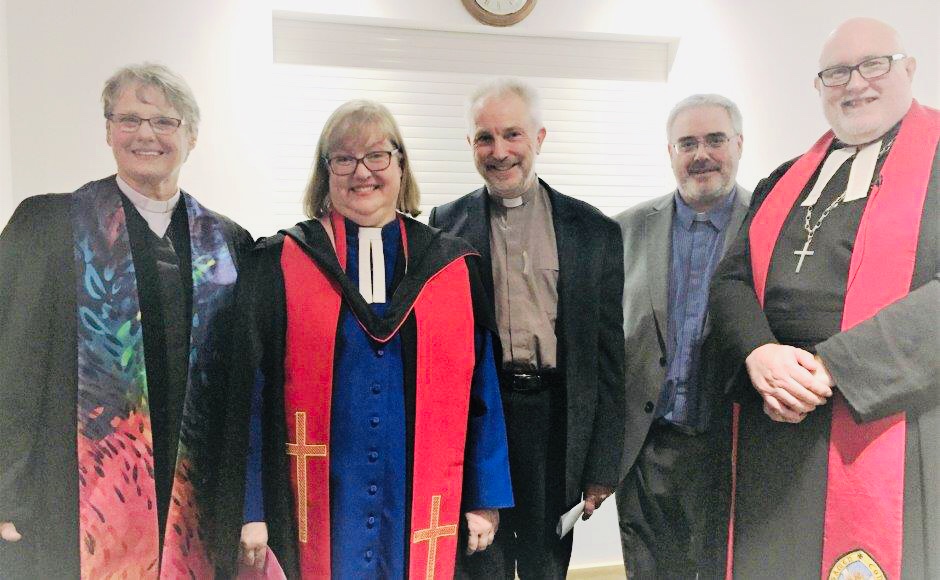 Ms Webster, the daughter of a Scots mother and an English father, became a Kirk minister nine years ago and moved to Aberdeen from Ardrossan Park Church in Ayrshire, which was her first full-time post.
She said: "I wasn't looking for a new charge but felt God's call specifically to Midstocket Parish Church and have felt that call has been affirmed every step of the way.
"I am really excited by the move and from my first interaction with the nominating committee we seemed to relate well to each other.
"As I have met more of the congregation, I have been bowled over by the enthusiastic welcome I have received.
"I am particularly looking forward to working with the congregation and surrounding community and seeing what new ways we can relate to and integrate with other community groups and particularly with some of the younger generations."
Distinguished
Ms Webster was inducted into Midstocket Parish Church during a special service organised by the Presbytery of Aberdeen last Thursday.
Coincidentally, she discovered, after sensing her call to Aberdeen, that the previous minister at Midstocket Parish Church was Rev Sarah Nicol, who leads St Cuthbert's Parish Church in Saltcoats - two miles away from Ardrossan.
Ms Webster, who was born in Zambia, moved to Scotland in 1997.
She lived in Paisley for 12 years before doing a probationary placement at The Glens and Kirriemuir Old Parish Church in Angus.
Ms Webster graduated from Glasgow University in July 2009 and was awarded the Trinity Prize for most distinguished female graduate of the year.
In her spare time she loves to read, meet new people and has a passion for crafts - knitting, sewing, papercraft and beadwork.
Strong congregation
Rev Dr John Ferguson, clerk to the Presbytery of Aberdeen, said: "The Presbytery was delighted to welcome Tanya as the new minister at Midstocket Parish Church.
"Midstocket is a strong congregation with a fantastic sanctuary and excellent facilities and with their new minister, they are entering into an exciting new chapter.
"We wish Tanya every blessing in her new ministry."