Keeping it in the family - new minister for Perth
Published on 26 September 2019
A former school teacher has followed in the footsteps of her husband and daughter by entering the ministry.
Rev Anne Stott is undertaking a unique dual role in Perth as a new Ordained Local Minister with the Church of Scotland.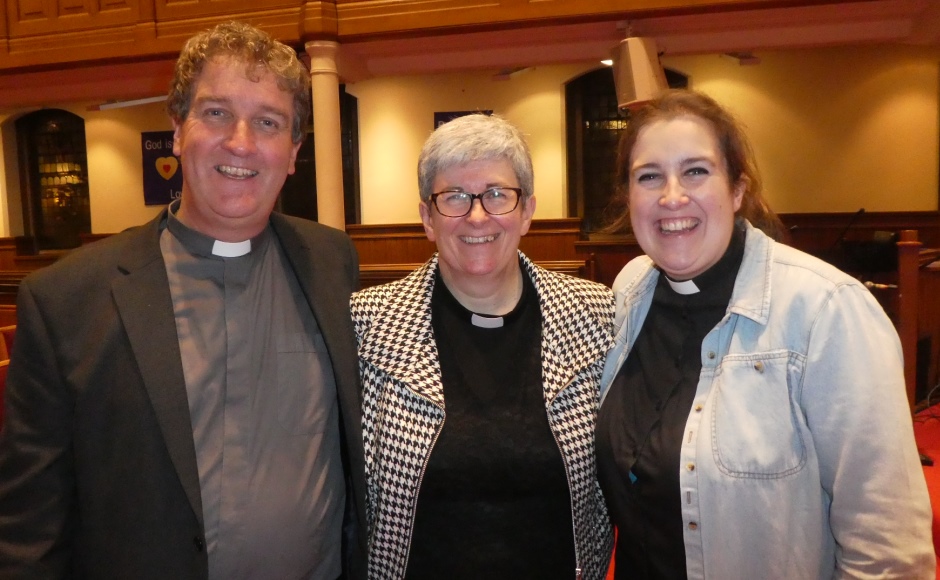 The 55-year-old will be working with people who live, work and study in Bertha Park – a new housing development just off the Inveralmond Roundabout on the outskirts of the city.
She said the Presbytery of Perth is examining the feasibility of renting commercial space near Bertha Park High School in the future and converting it into a community drop-in cafe.
Called by God
Mrs Stott, the community minister for Bertha Park, will also help congregations in the Perth Presbytery area support families with children with additional needs.
She was ordained on Wednesday at a packed service held in Perth North Church where her husband, Rev Kenny Stott, 56, is the minister.
Their proud daughter, Rev Amy Stott, 29, assistant curate at Ascension Church, a Church of England congregation in London, attended along with around 200 people.
Mrs Stott said: "Some might say that I have joined the family business but entering the ministry was not something that my husband, daughter and I were looking for, we were just called by God to it.
"My husband has been a minister for nearly 30 years and our daughter was ordained in June so she just beat me to it.
"I am very excited about the future because I will be able to use my experience in teaching and community development in my new role."
Exciting
Mrs Stott, also known as a presbytery pioneer worker, said the Church in Perth had a bold vision for the future beyond the walls of traditional buildings.
"The Church is very forward looking and keen to develop a new expression of church in Bertha Park where there are plans to build 3,000 houses over the next 30 years" she said.
"Prior to moving to Perth, my husband was the minister at Chalmers Ardler Church in Dundee and I was involved in community groups when the Ardler area was re-developed.
"For many years I worked with children with special needs in several schools in Angus so my new role as a pioneer minister will allow me to use my experience and God-given gifts in an exciting new way.
"Along with the 'In Together Church' team, I plan to offer training to churches to help them put everything in place to welcome children and families with support needs."
Mrs Stott will be based at Riverside Parish Church in Perth for her family support role.