Social Care Council convener Bill Steele: 1949-2019
Published on 25 October 2019
The Church of Scotland received sad news this week with the sudden loss of Bill Steele, convener of the Kirk's Social Care Council.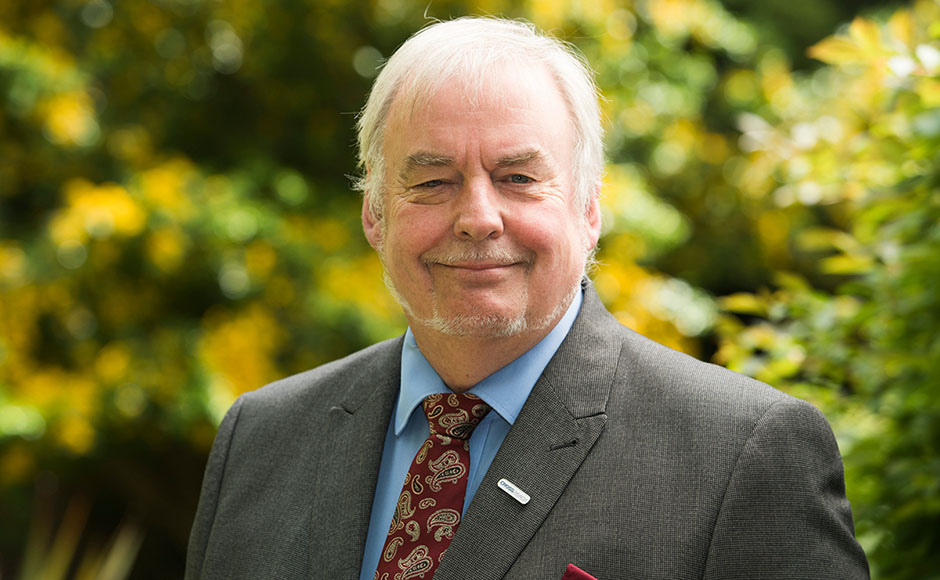 Earlier this week, Bill supported the Moderator of the General Assembly of the Church of Scotland, Rt Rev Colin Sinclair, on his tour of CrossReach services.
Viv Dickenson, CrossReach Chief Executive Officer and Secretary to the Kirk's Social Care Council, praised Bill for his commitment and passion for social care.
"We're devastated today at CrossReach to hear of the sudden and unexpected death of the Convener of the Social Care Council, Bill Steele," Viv said.
"Bill has been a great friend to CrossReach for many years, and we have benefitted enormously from his skill and experience as our Convener for the past three.
"We are going to miss Bill's own appetite for life and his great passion to make a difference to those facing challenging circumstances so that they too could know fullness of life.
"Our thoughts and prayers are now with his wife Cheryl and the family."