Churches open their doors to speak about domestic abuse
Published on 13 September 2019
A group of four Edinburgh congregations opened their doors to their neighbouring churches and communities on Saturday morning to begin a local conversation on domestic abuse.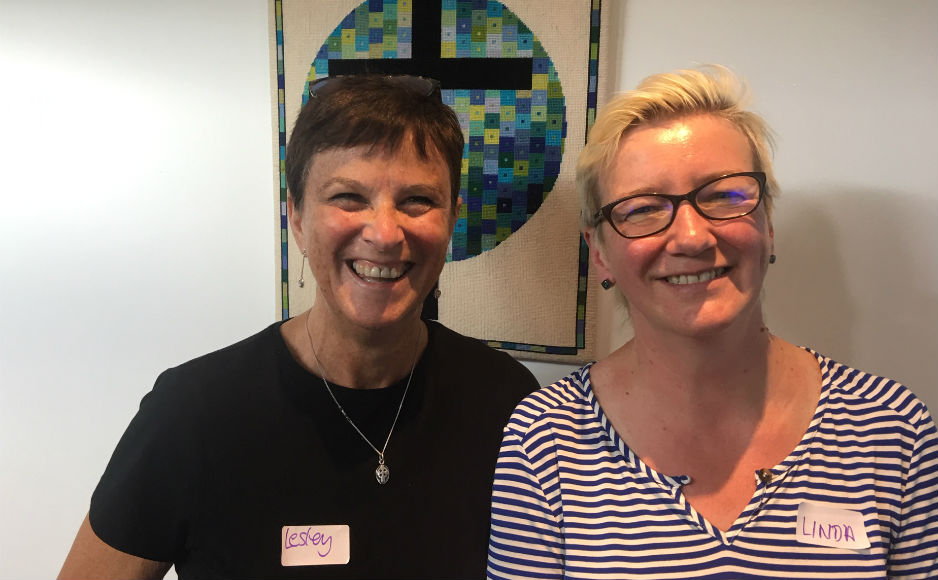 The Breaking the Silence awareness raising event was hosted by Morningside Parish Church, Fairmilehead Parish Church, Polwarth Parish Church and Greenbank Parish Church. It brought together representatives of nine Edinburgh churches to share their views on how we can respond to the issue of domestic abuse within our churches and communities.
Expert speakers, Linda Rodgers, the CEO of Edinburgh Women's Aid, and Dr Lesley Orr, a historian and theologian who has researched domestic abuse in Christian settings, provided context on domestic abuse in Scotland, Edinburgh and in churches before attendees were given the opportunity to work together to shape the church's response.
This event was the first step in an innovative and exciting new pilot project aimed at linking those affected by domestic abuse in our church communities with specialist support services in their area.
Janet Allan, an elder and Safeguarding Coordinator at Greenbank Parish Church, said: "At Greenbank, our Kirk Session wanted to do something to help survivors of domestic abuse so we formed a small group to take this work forward.
"From this group, in partnership with our neighbouring churches, we conceived the idea of providing a Safe Listening Place where people could come, be listened to and signposted to the appropriate specialist services. We were delighted by the support shown on Saturday.
"Our ultimate hope is that churches across the country will be able to develop similar projects for their own contexts."
Katherine Gilmour, the Church of Scotland's Gender Justice Officer, who has been supporting the Safe Listening Place pilot project said: "We were delighted to be joined by our friends, colleagues and neighbours from across Edinburgh to explore the vital issue of how churches can break the silence surrounding domestic abuse.
"This event was a great opportunity to learn, share our thoughts and explore our next steps as we move forward with our community-led pilot.
"We know that there are survivors of domestic abuse, and those currently experiencing domestic abuse, in congregations across Scotland and it is critical that our pastoral care response is safe and responsible.
"For too long, churches have been seen as part of the problem and projects like this allow us to become part of the solution."
To find out more about the project or to get involved in the Kirk's work on domestic abuse contact Katherine on kgilmour@churchofscotland.org.uk.
For resources or information on this topic, please visit the Church of Scotland's Integrity webpage.
If you would like to speak to someone about domestic abuse, or are worried about someone you know, please contact the Scottish Domestic Abuse and Forced Marriage Helpline on 0800 027 1234.