Renewing Ministry retreat offers ministers time to reflect
Published on 17 January 2019
Ministers are invited to take part in a conference next month which is aimed at discussing hopes for ministry and mission work over the next few years.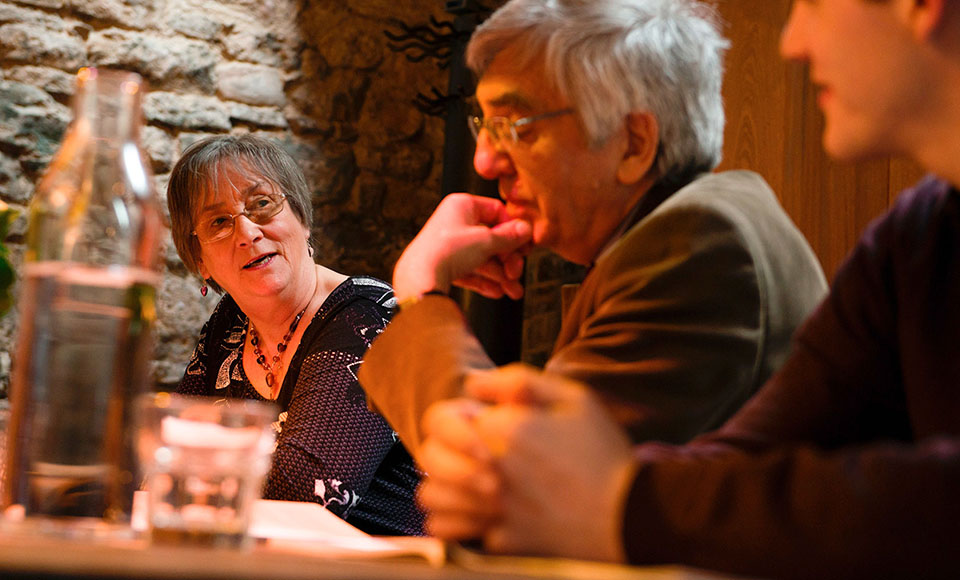 The Renewing Ministry event, which is being held between Monday 25 February until Friday 1 March at St Mary's Monastery in Kinnoull, Perthshire, is designed as a positive relaxed retreat for 16 people to come together.
Rev Hilda Smith, who has previously attended the event, said she found it to be an "insightful and rewarding" experience.
"Ministry, for me, had become very much routine, so being challenged to think about our priorities, about how we would be remembered, about what was important to us at the beginning of our ministry and how that might have changed was a real gift," she added.
"Have we lost sight of what mattered and what matters as we have got sucked into what 'needs' to be done?
"During the conference, we had the opportunity to experience taster sessions of the various options offered by Ascend (the dedicated resource providing support and development for those in ministry) and that, combined with my thinking around priorities, pointed me in a new direction which has been energising.
Ms Smith said she could not commend the conference highly enough.
"It wasn't like many other conferences I have attended in the past," she added.
"It was so useful and, over and above everything else, it was great to have the opportunity to get to know some of the ministries support staff.
"You will love it."
'A gift of an opportunity'
The time away offers individual ministers the opportunity to contemplate which aspects of ministry are encouraging and energising as well as sharing hopes for the future of ministry and mission with peers.
Rev Dr Lezley Stewart, Recruitment and Support Secretary with the Ministries Council, said: "The conference is a gift of an opportunity to come away with other ministers and share all of the experiences each person brings.
"Spending a few days in the relaxed and welcoming setting of the monastery lends itself to refreshment, with the conference programme shaped to offer space for personal renewal, guided reflection and ongoing encouragement for continued ministry.
"The programme draws on the strengths of what each person brings and allows the opportunity to re-focus without other pressures.
"We've seen those who have attended this event really benefit from the opportunity and identify new opportunities in what lies ahead in ministry."
Those who have served in ministry for ten years or more – and who still have at least five more years before retirement – are particularly invited to attend.
However, if you are someone who does not fit the profile, but feel you would benefit greatly from participation in the conference, we are still happy to hear from you.
Please contact Ian McDonald, Pastoral Support Manager, to discuss directly.
Key facilitators during the week will include Di Murray, a resilience practitioner and coach, and Dr Ash Barker, a pioneering urban activist, educator and minister.
How to book your place
The Renewing Ministry conference will be held over five days between Monday 25 February until Friday 1 March at St Mary's Monastery in Kinnoull, Perthshire.
To find out more and to book your place, click the button below.
Places are strictly limited to 16 people and are filling up fast. Unfortunately, if you have already previously attended a Renewing Ministry conference before, you will not be eligible for this event.
Tickets are priced at £275, including overnight accommodation, and ministers are able to use their study leave allowance to cover the cost.
Alternatively, if you do not have enough allowance left to cover the event, you are able to cover the cost of the conference yourself.
Travel to and from the conference will be paid for by the Church of Scotland Ministries Council, as will pulpit supply for the Sunday following the event.