Moderator calls for accelerated action to tackle child poverty
Published on 24 June 2019
The Moderator of the General Assembly has urged the Scottish Government to speed up "lifeline" plans to tackle child poverty.
Rt Rev Colin Sinclair said "kids cannot wait" until 2022 when a new income supplement for thousands of under pressure families is scheduled to be introduced.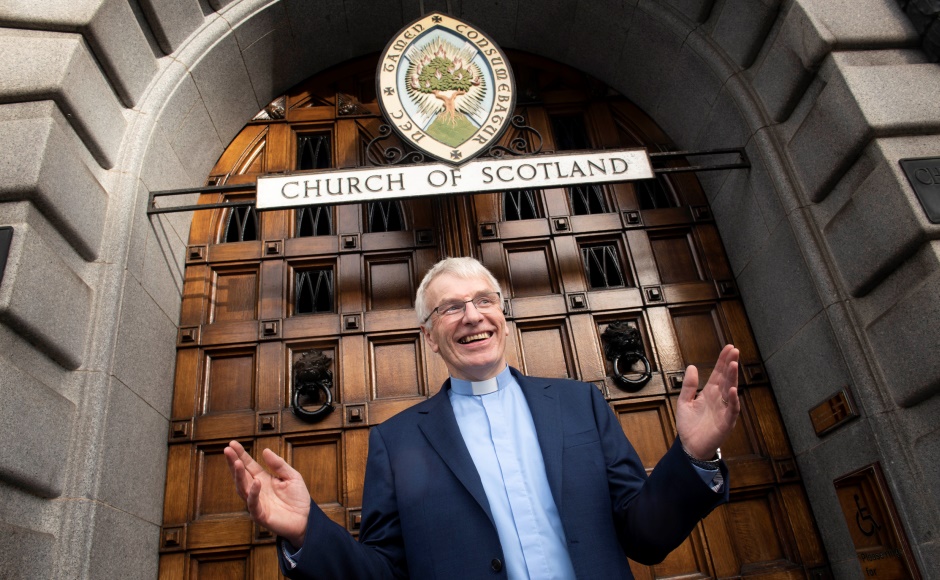 He has signed a joint letter to First Minister Nicola Sturgeon along with more than 70 poverty campaigners, faith leaders, academics, children's charities, trade unions, women's groups and industry bodies.
The Scottish Government is set to update MSPs on its plans to top up the earnings of parents on low incomes in a statement to MSPs on Wednesday.
Values
Around 240,000 children live in poverty in Scotland and campaigners want to see legislation included in the next programme for government and an interim version to be delivered ahead of legislation being passed.
Mr Sinclair said: "In a caring society we need to ensure that everyone is protected.
"The way we look after our children is a key indicator of how well we are putting our values into practice.
"Delivering the income supplement before 2022 would go a long way to put our words into deeds and would make a significant difference for many families today."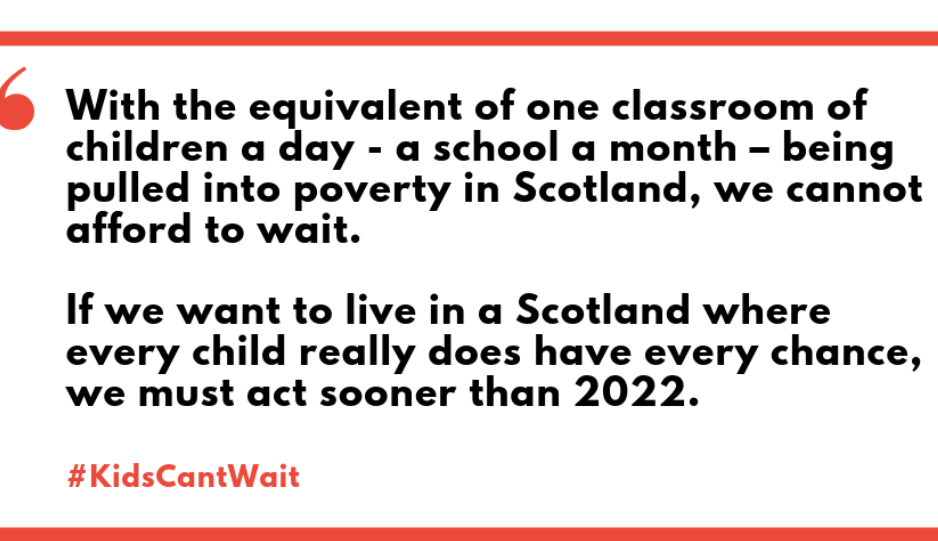 Research from the Joseph Rowntree Foundation and the Institute for Public Policy Research Scotland has found that the equivalent of one classroom of children a day – a school a month – are being pulled into poverty in Scotland.
The Scottish Government's own forecasts suggest that without action, the child poverty rate will rise to 35% by 2020/21.
This will mean that ministers will fail to meet targets set in the Child Poverty Act unless more urgent and ambitious action is taken.
Rising tide
Anti-poverty activist and lone parent of four children, Kerrie Friel said: "Too many families are being swept up in the rising tide of poverty, struggling to pay bills and put food on the table.
"The new Income Supplement will be a lifeline for families desperate to stay afloat, but we need it now.
"Kids can't wait."
Financial strain
Children and Young People's Commissioner Scotland, Bruce Adamson said child poverty is the "most significant human rights issue" facing children.
"Living in poverty affects every aspect of a child's life, including their educational attainment and mental and physical health," he added.
"Addressing child poverty must be a priority and pressing issue for the Scottish Government, and while its commitment to introducing the income supplement is welcome, the 2022 date does not help alleviate the financial strain families face now.
"Scotland must demonstrate its commitment to alleviating child poverty by urgently progressing a number of legislative and policy measures, including incorporating the United Nations Convention on the Rights of the Child which will make a tangible difference to children's lives in Scotland."