Government minister congratulates CrossReach on 150 years of "vital" services
Published on 15 March 2019
Scottish Government minister Aileen Campbell has congratulated CrossReach for its "dedication" and for 150 years of "vital" services to social care.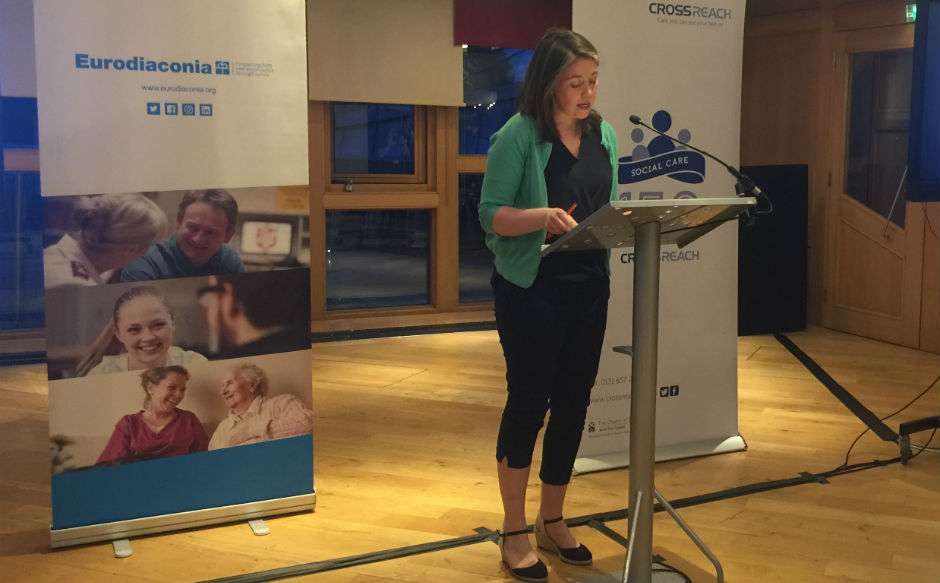 Speaking at an event at the Scottish Parliament Ms Campbell, who is the Cabinet Secretary for Communities and Local Government, highlighted the important role that the Kirk has played in social care since the Victorian era.
CrossReach is the operating arm of the Social Care Council of the Church of Scotland.
Vital services
Ms Campbell said: "While the years have passed and improvements have been made across Scotland, what has remained a constant throughout has been CrossReach's dedication to helping those who are vulnerable by continuing to provide vital services and social care in Scotland that touches communities right across our land.
"As we continue to grapple with tackling issues such as poverty, social injustice, and inequality the contribution of the Church and CrossReach will remain vital in the work that we do.
"So congratulations for 150 years of service and commitment to others."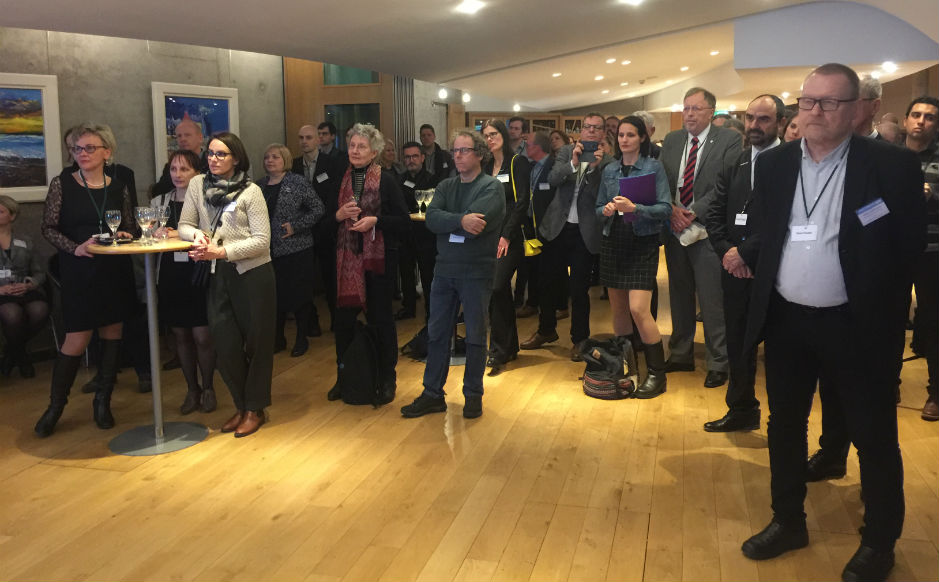 The speech was given at an event hosted by Dr Alasdair Allan MSP as part of the annual meeting of Eurodiaconia, which this year is being held in Edinburgh.
Eurodiaconia is made up of 49 churches and faith-based social service providers from across Europe with a focus on issues of social justice.
Social inclusion
This year's conference is being hosted by the Church of Scotland, with the theme of 'Telling Truths - Changing Lives', and has included a series of panel discussions, workshops, and talks.
On Thursday, participants had the opportunity to visit a range of Kirk-funded projects in Glasgow that promote social inclusion, many of which are run by the CrossReach.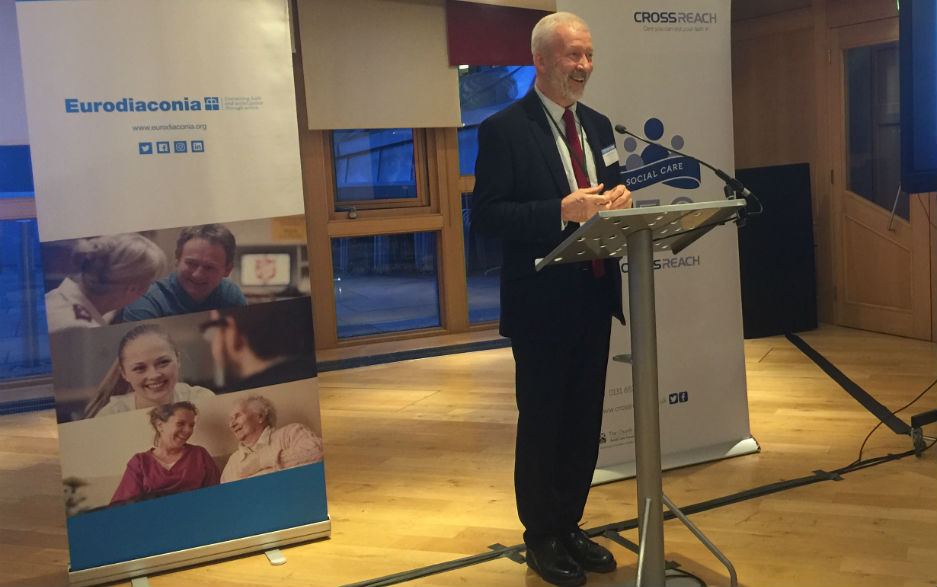 Heather Roy, secretary general of Eurodiaconia, also spoke at the event urging for compassion in our politics.
She said: "It is our responsibility to look at how we change our societies to be sustainable, to develop them for the common good.
"Now more than ever social challenges in one country will affect other countries around Europe.
"The increase in refugees and migrants has shown us, as with challenges with unemployment especially amongst younger people, that social challenges are no longer contained by national boundaries.
"We live in challenging times. Brexit has perhaps revealed fractures and fissures that were already in our societies because of inequality, because of people feeling they had been abandoned or discounted.
"Our response in diaconia needs to be 'what can we do for you', to bring people back into a sense of the common good, rather than a feeling of being outside."