'Concern' over funeral costs in Scotland
Published on 4 September 2019
A new report calculates that funeral poverty across the UK has risen 12% this year to a "staggering" £147 million and shows no sign of slowing down.
It suggests that the average cost of a funeral in Scotland is £3,537.
Research by Royal London revealed that the average cost of a burial is £3,993 and £3,081 for a cremation.
Charges vary in different parts of Scotland.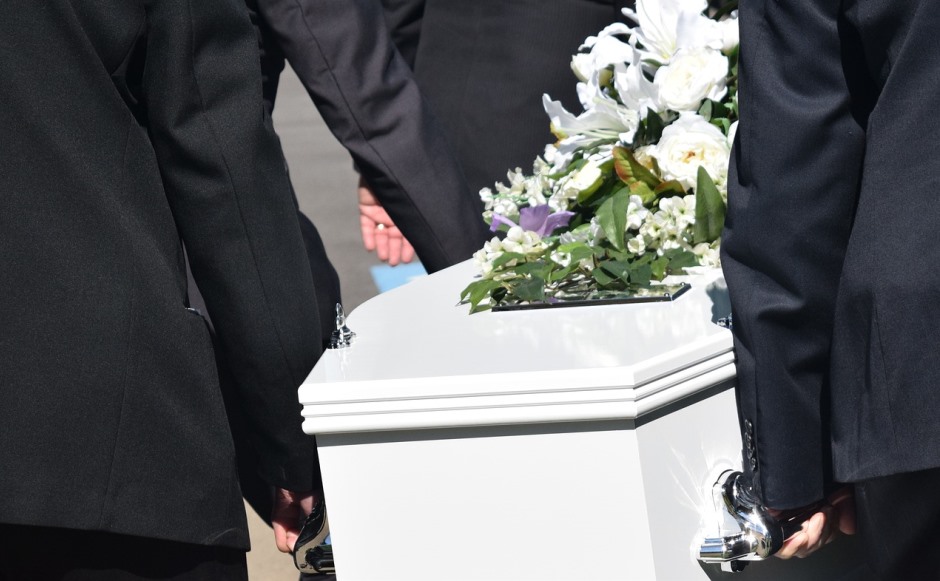 Rev Bryan Kerr, the Church of Scotland's representative on the Scottish Working Group on Funeral Poverty, described the National Funeral Cost Index findings as "concerning".
"Funeral poverty is having a disproportionate impact on low income families - no one should be plunged into debt in order to bury or cremate a loved one," he added.

"It can create huge stress and adversely affect one's ability to grieve and move forward."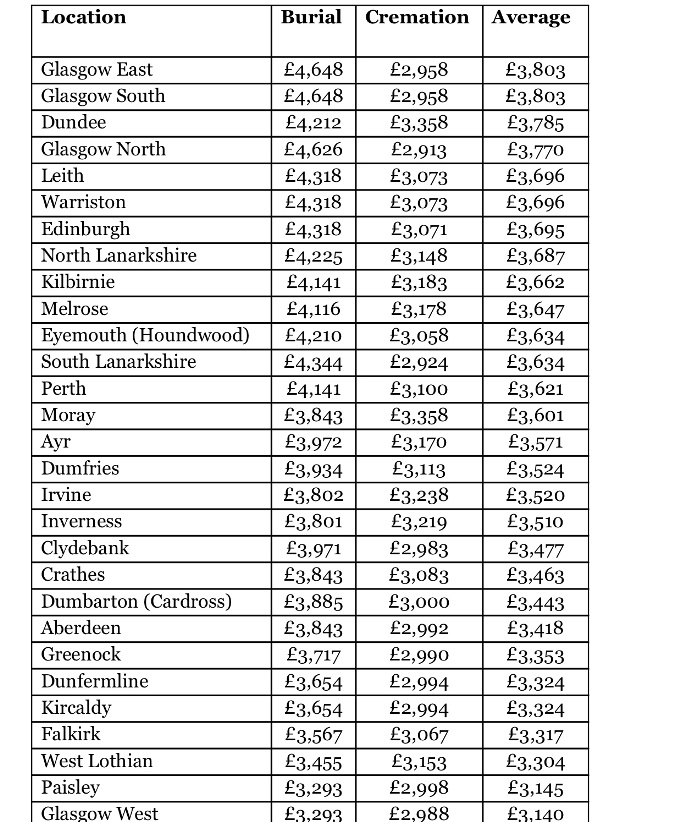 Mr Kerr, minister of Greyfriars Church in Lanark, South Lanarkshire, acknowledged that action to mitigate the impact is being taken in Scotland.

"The Church welcomes the imminent introduction of Scottish Funeral Expense Assistance which will provide help towards burial and cremation costs for individuals on lower incomes," he added.

"The report states that approximately 40% more people will be eligible for this payment than were for the DWP funeral payment.

"Whilst this as good news, people on low incomes will still have a significant shortfall to address."
Ministers charge no fees
There are many examples of congregations coming together to support those who are struggling because of funeral poverty, as ministers work closely with bereaved families as they make funeral arrangements.
One congregation, upon hearing that three brothers were struggling with the rising costs of a funeral for their mother, offered to help by providing a service and a tea in the church hall.
Members went the extra mile by making stovies, soup and baked goods, and offered care and support to help the family through this difficult time.
The report said that the Scottish Government has been "leading the way" when it comes to transparency in the funeral industry.
The Burial and Cremation Scotland (2016) Act provided a statutory framework to develop a code of practice for funeral directors and the appointment of Inspectors for Funeral Directors.
Mr Kerr said the Church would continue to call on the Scottish Government to ensure that all families have the ability to say goodbye to their loved one without being burdened with debt.

"The report highlights a 'minister's fee' but this does not apply to Church of Scotland ministers who do not charge a fee to conduct funeral services," he added.
The report suggested that Scotland is one of the least expensive regions in the UK for a funeral.
Falls short
Royal London's funeral cost expert, Louise Eaton-Terry, said: "The Scottish Government has been leading the way when it comes to tackling funeral poverty, however there is more to be done.
"While the new Funeral Support Payment is an improvement on the equivalent payment in England and Wales the value of the benefit is still not enough to help cover the full cost of a funeral.
"As bereaved families continue to take on thousands of pounds of debt to pay for their loved one's funeral, support from the state once again falls short."