SRT's 50th Anniversary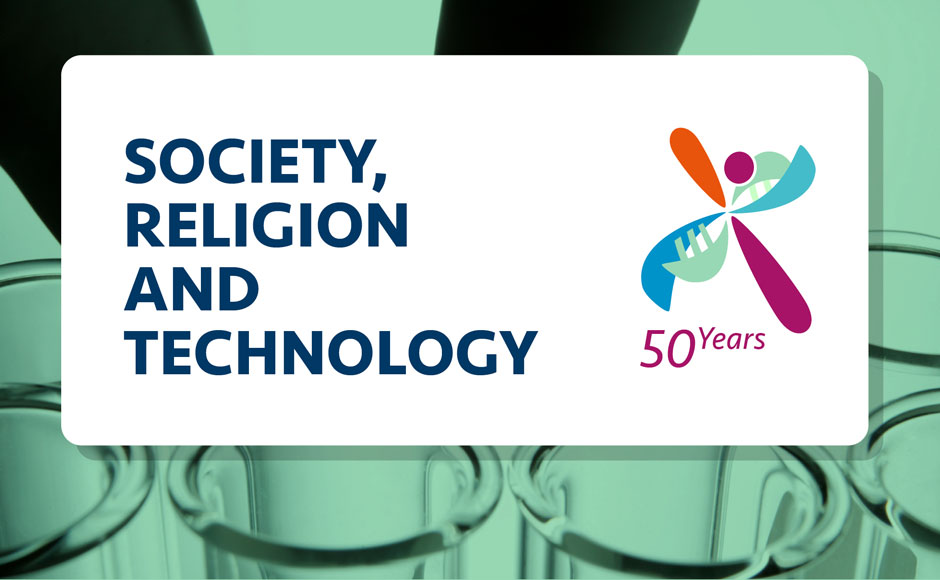 We're celebrating 50 years of Society, Religion and Technology! Over the last half-century, SRT's wide-ranging work has covered such hot-button topics as nuclear power, climate change, and stem cell research. Their reports have helped the Church form policies regarding many of the most important issues of our time.
SRT began by studying the impact of North Sea oil discoveries. It then branched out into the energy debate and sustainability before tackling the many advances in medicine, science, and communication in the 1990s and early 2000s.
Over the years, SRT has produced a vast array of reports, books, and leaflets detailing its findings. You can download our most recent work on our reports and resources or, if you are interested in any of our older research, please contact us at srtp@churchofscotland.org.uk.
To learn more about the history of SRT, 'All Things New: A short History of the SRT Project 1970 – 2020' is now available for download. 'All Things New' was written in 2010 by founding Director Dr John Francis and was recently updated by the current SRT Policy Officer Dr Murdo Macdonald to reflect the work of the project over the last 10 years.
Timeline: 50 years of SRT
1970: SRT is founded, with Dr John Francis its first director. The Advisory Group (now the SRT Committee) is created the following year.
1973: SRT publishes its first report, on the impact of North Sea Oil and Gas developments.
1976-9: Research and reports on nuclear energy, the world food crisis, and renewable energy.
1985: SRT celebrates its 15th anniversary. It now functions as a think-tank: an open forum for policy debate and a resource for adult Christian education.
1987: In response to the Chernobyl Disaster, SRT consults with representatives from the nuclear power industry. It also notes the rise of electronic communication and begins planning to explore the topic further.
1989-90: Energy saving and conservation become a major focus, in response to increasing concerns about climate change.
1992: Dr Donald Bruce becomes the director and SRT moves to John Knox House, as part of an effort to make the project more accessible to both the Church and the general public.
1997: Dolly the sheep is born at the Roslin Institute. SRT begins to increasingly contribute to the debate around cloning and genetics.
2004: SRT moves to Edinburgh Science Campus. Its research now includes biotechnology, environmental policy work alongside other religions, GM crops, nanotechnology, and cloning.
2008: The role of director is re-named to Policy Officer with the appointment of Dr Murdo Macdonald, the current Policy Officer.
2011-17: SRT's research and reports consider the implications of the internet, surveillance, social justice, and questions around organ and tissue donation.
2020: SRT, which was originally only intended to run for three years, celebrates its 50th anniversary.
SRT at 50 events
To celebrate this milestone, we have lots of exciting activities planned in the coming months. However, due to the ongoing Coronavirus outbreak, it is not yet certain whether some of these events will go ahead. Please check back for further information.
Look out for the monthly SRT column in Life & Work, covering a selection of topics relating to our work
On 25 February, the Moderator of the Church of Scotland talked about SRT in a Time for Reflection address as part of the Moderator's annual visit to the Scottish Parliament - watch it here
On 18 August, Rev Dr David J Graham, Minster at Abbey Church of Scotland, North Berwick and Dirleton Parish Church, talked about the birth of SRT 50 years ago in a Time for Reflection address the Scottish Parliament. It is available to watch on the Scottish Parliament's website.
POSTPONED: Please check back later in the year for further details - On the 6 June SRT will be at the Greyfriars 400th Festival of Science, Wisdom and Faith. Find out more at greyfriarskirk.com/celebrate400