Same-sex marriage
At present the Law of the Church of Scotland only allows ministers and deacons to marry opposite-sex couples.
In May 2018 The General Assembly voted 345 by 170 to instruct the Legal Questions Committee of the Church of Scotland to prepare legislation which, if accepted, would allow ministers and deacons to apply for a licence to conduct same-sex marriages if they wished to do so. The Committee will report to the General Assembly of 2021 and it will be for commissioners to decide whether to begin the process of considering whether Church Law should be changed.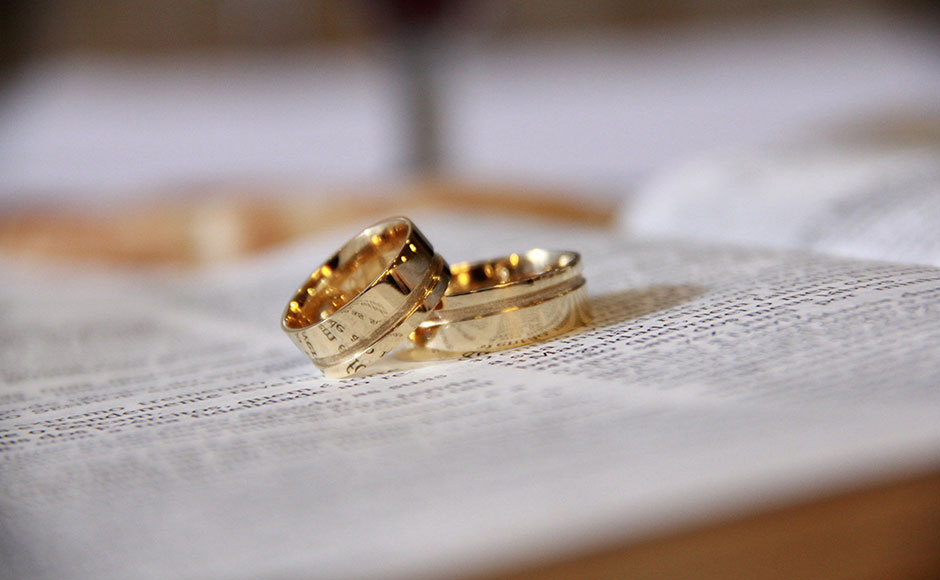 If there is agreement to adopt the draft legislation at the General Assembly it would then be sent out for consultation to all presbyteries under The Barrier Act 1967. This requires the General Assembly to consult the Church widely when making significant changes in laws relating to how the Church of Scotland operates.
The Report also comments on the rights of ministers and others (e.g. organists or church officers) who do not wish to be involved in such marriage services.
The Church recognises that there are diverse views on the subject of same-sex marriage. We are committed to ensuring that debates on this subject are held in a spirit of humility and grace, that the tone and tenor of discussions are civil and people are respectful of those who hold opposing views.
Documents and supporting material relating to the Church's position on same sex marriage
News stories