Cranhill Development Trust
A community project in Cranhill which grew out of the local church has been helping to tackle issues around employment in the east end of Glasgow.
Employment can be one of the major factors in tackling poverty and, in disadvantaged communities, the challenge of finding work can become a systemic problem affecting multiple generations. Studies show that 70% of people living in poverty who find a job moved out of poverty. However, the quality of work can also make a huge difference as low wages and part-time jobs often keep people in poverty even once they find a job.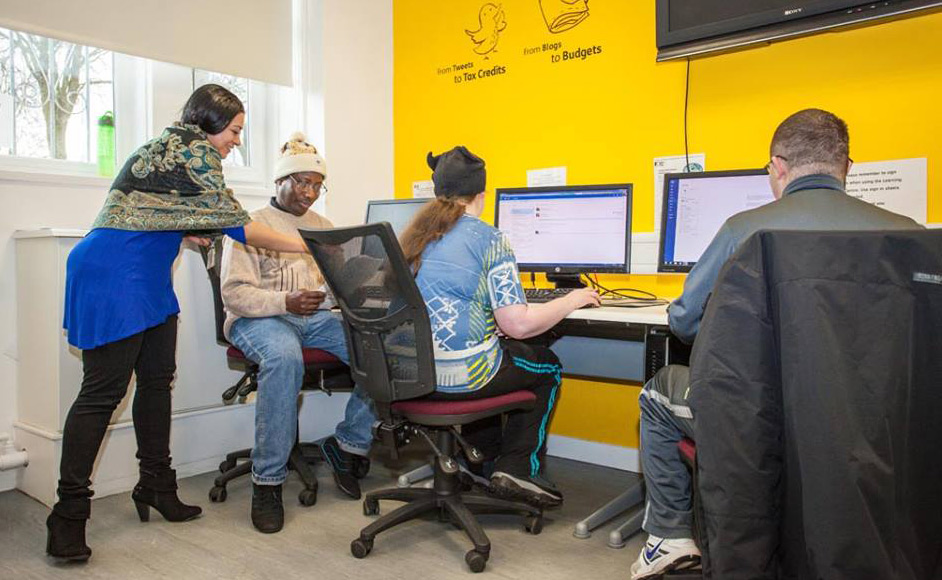 Cranhill Development Trust has been running its employability project for over five years and offers tailored support to individuals to help them gain the skills needed to get into work. This happens through a wide range of activities that are always focused on meeting the needs of local people and which also includes a volunteering programme and a community garden. Many of those who are pointed towards the Development Trust for one service have often ended up getting involved in many of the different programmes that are on offer.
One particular project developed in partnership with Kelvin College has been their Click and Connect Centre which is open throughout the week. This allows people to use the computers either themselves or with support, letting them search for jobs but also gain some of the computer skills that are often demanded by employers today.
The volunteering programme has also been a huge success in helping people build skills and confidence. As a community organisation, the volunteers aren't just an added extra but are a key part of delivering many of the programmes such as the English for Speakers of Other Languages (ESOL) classes for those who don't have English as their first language, and the community shops which offer local people fresh produce at affordable prices.
Angela Naismith from Cranhill Development Trust explained why this type of community based support is so successful:
"People build up trust with us - they don't see us as the Job Centre. People know they can come through the doors and whatever their needs are, we will do our best to support them."
If you want to know more about this innovative and inspiring work – check out Cranhill Development Trust's website.
Read the Government's report on poverty and employment transitions in the UK and EU: 2007-2012.