Safe Use of Social Media and Telephone Support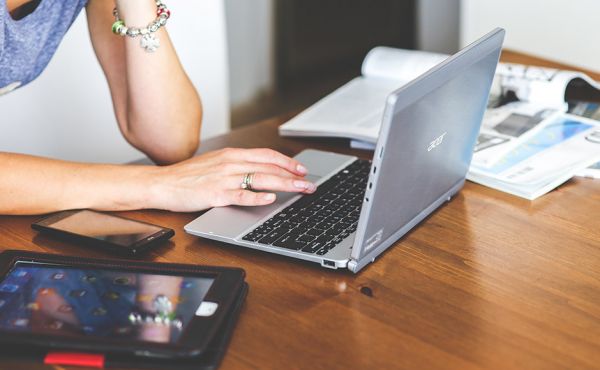 Updated Safeguarding Service advice for congregations on the safe use of social media/remote learning and the provision of telephone support during the Coronavirus/COVID-19 outbreak.
The Safeguarding Service has received many enquiries about how congregations can keep in touch with people in their communities during the Coronavirus/COVID-19 outbreak. Further advice can be found on our Advice for Safeguarding Co-ordinators, Trainers and Presbytery Safeguarding Contacts page.
We reiterate the importance of congregations using only workers or volunteers who have been safely recruited (including PVG Scheme membership where appropriate) and are deemed to have the appropriate skills for the task they are being asked to undertake.
It is critical during this period that line management arrangements are clear and understood by all.
Line managers have an important role to play in ensuring that safeguarding advice is implemented.
The focus of many of your enquiries is on the utilisation of online tools/social media and the provision of telephone support as a means of keeping in touch.
We provide the following advice as a means of keeping your congregation, workers, volunteers and community as safe as possible during this period.
N.B. The Safeguarding Service can only offer advice on the safeguarding implications of your activity and not the detail of how to set up a particular service e.g. online teaching, online games and telephone support services.
Online Safety
Online Safety is the collective term for safeguarding which involves the use of electronic devices to access the internet.
The Church of Scotland Safeguarding Service has previously issued advice on how to keep children and protected adults safe online in its Safeguarding Handbook 4 pages 9-11 and photography and video guidelines pages 14-15.
In addition to this advice we would ask that you consider the following:
Policy guidelines for Church Workers/Volunteers
We would expect that those individuals who are setting up online-based activities with children and/or protected adults are currently PVG Scheme members for the Church of Scotland.
Strive to maintain good and open relationships with parents and carers regarding communication with them, their children and/or protected adult relative
Seek child and parental/carer consent for the use of internet technology. The Safeguarding Service has a number of consent forms available
Maintain professional boundaries with the child, young person and protected adult. Do not share personal information or seek personal information other than that which is appropriate to your role.
Be clear and explicit about information that you need to share with others. Be explicit about the limits of confidentiality and that disclosure of harm and abuse must be passed on to the Safeguarding Service and perhaps others to keep them safe. Otherwise, respect a child and protected adult's right to confidentiality.
Be circumspect in your communications with children and/or protected adults to avoid any possible misinterpretation of your motives or any behaviour which could be construed as grooming
If children want you to have their mobile phone numbers, email addresses or similar and to communicate with them this way, make sure that their parents know and have agreed and that everyone is clear about GDPR requirements. Please refer to the Church of Scotland Data Protection Policy for congregations.
Only make contact with children for reasons related to the work of the Church and maintain a log of all electronic contact with individuals or groups including messaging and texting
Where possible, only use equipment provided by the Church to communicate with children and protected adults
Ensure your Church domain name and logo appears with every Internet post made by a Church computer user. Any user may thus be viewed as a representative of your Church while conducting business on the Internet.
Email should only be used to communicate specific information, e.g. events etc.
Email history should be kept and dated
Email/internet communication with children or protected adults should take place during working hours. Any communication made outside working hours should be agreed with your line manager.
Use of Skype and any other web camera or visual communication via the internet is generally not advised. However, if this is the only or best means of communication during the Coronavirus outbreak, workers should refrain from using such methods on a one-to-one basis. In addition, please refer to the recommended adult: child ratio as set out in the Safeguarding Service Handbook 4 page 2.
Skype or other web cameras can be used for conference calls and are considered appropriate for a project or group to use in a group environment for project purposes where there are clear aims and objectives for its use
Social Media Policy
All social media interaction between workers, paid or voluntary, and children under 18 should be limited to monitored/administrated groups
Text and any other media posted should be subject to an acceptable use policy
Any private messages should be recorded for safeguarding purposes
Any safeguarding concerns or allegations arising from social media should be referred on to the congregation's safeguarding co-ordinator and/or the Safeguarding Service
All users of social media must be above the minimum age limit, e.g. 13 years for Facebook
Please ensure that if you are using other interactive methods, e.g. Zoom, Skype, Microsoft Teams etc. that you abide by the Terms and Conditions for end users and that children, young people and/or parents/carers also know what these are, agree with them, and abide by the acceptable user policy. They should be explicitly aware of how these applications will make use of their personal data and how you will also secure their personal data in line with GDPR requirements.
Workers should ensure that privacy settings are of the highest levels of security and that recording is disabled in all cases
Workers should ensure that video conference notification emails are checked to verify the sender in all cases
It is also recommended that web versions are used as far as possible. Only existing installed apps should be used. For example, Zoom wants to install software onto the user device and there is a concern this may cause problems. If the user is new to Zoom, they should use the web/online option and not install software to their own device unless absolutely confident that it is genuine. (A guidance on how to use Zoom safely is available.)
All social media groups should provide links to statutory authorities such as CEOP to enable children to report online abuse
Consent for photographic images and videos online
Photographs that include children should be selected carefully and endeavour to prevent children from being easily identified
Neither names nor any personal information should be displayed alongside any photographs
Written permission should be sought before any images are taken or displayed and images should only be used for the specific purpose for which permission was sought. Consideration should be given as to how the image will be stored if not destroyed. If the intention is to use an image on the internet this must be clearly stated and further permission must be acquired if an image is to be used in a way not originally stated.
Use of images should reflect diversity of age, ethnicity and gender within the activity
Live streaming of events must be clearly advertised in advance and where children are involved permission should be sought in line with the photographic guidelines
Workers, Volunteers, Children and Young People or Adults (protected or otherwise) should not:
Search for or download pornographic, racist or hate-motivated content
Illegally copy or play copyrighted content where permission has not been given
Send, request or display offensive messages or pictures
Harass, insult or bully others
Access the internet using another person's login details
Access, download, send or receive any data (including images) which the Church of Scotland may consider to be offensive in any way, including sexually explicit, discriminatory, defamatory or libellous material
Violations of the acceptable user policy may result in:
A temporary or permanent ban on internet use
Disciplinary action
Where applicable, reporting to police or local authorities
Remote Learning
Many of the areas have already been covered above. However, your congregation might also want to consider:
The location children or protected adults may join from and what can be seen and heard on screen
How will they be supervised and what are the expectations of participation and attendance?
How will parents/carers be contacted and involved?
Do workers/volunteers have the necessary skills and access to technology?
Who will provide technical support?
Useful Resources
Below are a number of links to websites designed to help keep young people safe while using the internet and social media.
Telephone Support
A telephone support service open to all is not regarded as regulated work as per the Protecting Vulnerable Groups (Scotland) Act 2007.
However, congregations offering a telephone support service must ensure that the person undertaking the task has the necessary skills, training and equipment to carry out their role.
The person should know what to do should a person make a disclosure of harm or abuse to them. This includes where a person may indicate that they might self-harm.
If you suspect harm or abuse, or it is reported to you, it is important to share this immediately with your Line Manager and/or your Safeguarding Co-ordinator who will make contact with the Safeguarding Service for advice.
If you think the person is in immediate danger contact the police in the first instance and the Safeguarding Service afterward.
Please refer to Handbook 1 for further information.
The Safeguarding Service can be contacted by sending an e-mail to safeguarding@churchofscotland.org.uk.