Guidance for congregations with employees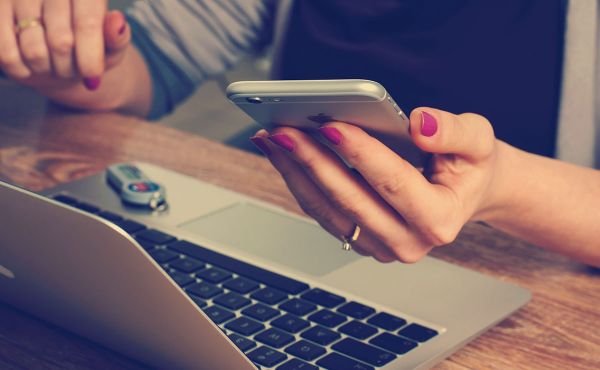 Current UK and Scottish Government advice is that all non-essential travel should cease, that social gatherings should be avoided and that religious gatherings should stop. Churches have therefore had to close their doors for all normal congregational activities, although many are live streaming worship to parishioners at home. This update is intended to provide advice to congregations with staff who may face an extended period of time away from work.
It is recommended that you have a discussion with anyone employed by your congregation as soon as possible in order to be prepared for a potentially prolonged closure of your church building and cessation of usual activities.
Current Government guidance is that if employees are able to work from home then they should do so: they should only travel to work if necessary. This, coupled with the fact that normal "business" has come to a stop, leaves congregations as employers with a number of questions. Every situation will be different, but the following is intended to serve as broad guidelines in the present extraordinary circumstances.
1. Congregations have a duty of care to their employees
This means that you must take all reasonable steps to ensure, so far as possible, their health and safety. You should not require them to attend work if they have legitimate concerns that doing so will present a serious danger to their health. You have particular responsibilities, in the current climate, towards vulnerable employees who have respiratory issues, are pregnant, over 70 or have weakened immune systems for other reasons. This is likely to mean that they should not be required to travel on public transport to get to work.
It may be possible to consider more flexible ways of working, for example changing starting and finishing times, allowing people to work from home if practical and arranging for as much as possible to be done using telephone/video conference calling technology.
If an employee refuses to attend work without a valid reason, this could result in disciplinary action.
2. Pay for employees who are in self-isolation
Government guidance is that if someone is unable to work from home or attend work due to self-isolation (if they have coronavirus, they have coronavirus symptoms e.g a high temperature or a new continuous cough, someone in their household has corona virus symptoms or they have been told to self-isolate by a doctor or NHS 111) then they are entitled to Statutory Sick Pay ( SSP ) from the first day of non-attendance.
Where employees are entitled to contractual sick pay, that will "top up" SSP . The employee should claim SSP and the congregation should pay a top up so that the employee's income matches their contractual entitlement.
You should review contracts to determine what the entitlement of your employees is with regard to contractual sick pay.
In light of the announcement that SSP will be applied to the first 3 days of absence from work, in addition to the usual 28-week SSP period, the full period over which SSP may be paid is 28 weeks and 3 days. The Government has pledged to reimburse small employers with fewer than 250 employees for 14 of those days. If contractual sick pay is applicable, once it runs out, SSP (only) will be payable.
Strictly speaking, evidence of sickness is required after seven days' absence. However, Government guidance strongly suggests that employers should be lenient about this where a medical professional has instructed an individual to self-quarantine.
SSP should be paid to those who choose to self-isolate, even if they do not have symptoms. This will be relevant for those who cannot work from home during self-quarantine.
In the event that an employee earns less than £118 per week (the minimum earnings threshold for SSP ) they may be able to apply for Universal Credit or Employment and Support Allowance. Where an employee does not qualify for SSP they should be sent a SSP 1 form and where SSP is applicable, the employee should be provided with a SSP 1 form on or before the beginning of the 23rd week of absence.
3. Working from home
Where work can be done at home, you should facilitate this as much as possible. You should pay the employee as usual, and keep in regular contact to check on their health and well-being. If expenses are not being incurred, then any regular payments made towards expenses should be monitored and stopped if appropriate. Otherwise, the usual policies should continue to apply. This includes ensuring good data protection practices and adherence to existing policies in this area.
4. Employees who cannot work from home
Prior to the announcement of the Job Retention Scheme on 20 March, ACAS guidance suggested that if employees are not able to work from home, this should be treated in the same way as sick leave, and that they should receive any sick pay which is due under the terms of their contract, or SSP if they qualify under the normal rules. Once contractual sick pay has been exhausted, the employment of such individuals may have to be ended or, alternatively, they may be retained in employment on an unpaid basis. What is appropriate will depend on the circumstances in each case.
For employers who qualify for the Government's Job Retention Scheme, this guidance is now superseded and congregations in that situation should see below for more information on the Scheme and its applicability. To be eligible for claiming under the Scheme an employer must have started a PAYE payroll scheme on or before 19 March 2020. Unfortunately this means that some congregations will not qualify, because of the rules on PAYE . Employers do not need to register for PAYE if none of their employees is paid £118 or more a week, get expenses and benefits, have another job or get a pension.
5. Holidays/Unpaid Leave
Once SSP has run out, employees can be asked to use holiday entitlement to cover any ongoing absence. They should be encouraged to take annual leave in the usual way, and any holidays previously booked should be taken as planned, regardless of whether or not the individual's travel arrangements have fallen through. Annual leave should not be stored up during the period when an employee is unable to work.
In the event that holiday pay is exhausted, employees can be asked to take unpaid leave. However, in the absence of a "lay-off" clause in their contract (and this is not present in the Church of Scotland template contracts), employees will not have to accept such a proposal. If that is the situation, you will need to establish whether the employee is content to remain in employment, and await a return to work and re-commencement of payment of salary, whether they choose to resign or whether you are able to offer them a period of furlough under the Job Retention Scheme (see below). A style Agreement for Unpaid Leave is available for download
6. Child care or care for other dependent relatives
As schools have now closed, many employees with children may find it difficult or impossible to find adequate childcare. In the normal course, employees are entitled to take "reasonable", unpaid, time off work to care for a dependant where this is necessary because of an unexpected event. How long is reasonable will depend on the specific circumstances of the employee. ACAS guidance suggests that this may be as short a period as two days, with any further time being taken as holiday, but the current exceptional circumstances may justify a longer period of unpaid absence being classed as time off to care for dependents.
It will often be difficult for an employee to work from home whilst looking after their children. This is particularly the case with younger children. In such circumstances, flexibility will be key. Congregations should establish whether another parent or family member is available or another arrangement can be made to provide childcare or whether the employee might work part-time, or change their working hours.
Whilst there is no obligation on employers to make special allowances for people with caring responsibilities towards vulnerable people such as elderly relatives, you should
try to do so wherever possible. This may simply mean allowing them to work from home, take holiday or unpaid leave. It is anticipated that SSP entitlement will be extended to cover those caring for someone within their household who has coronavirus symptoms and has been advised to self-isolate.
7. Termination of contracts
Congregations are facing very challenging circumstances. The Job Retention Scheme will allow the financial impact on many congregational employees to be greatly reduced. Despite this, it may become necessary to consider the termination of contracts of employment of staff for whom you cannot claim a grant under the Scheme, who are unable to carry out the duties of their post and/or where the congregation can no longer afford to meet their employment costs. A number of options are available before reaching this point. You could ask employees to take unpaid leave, or agree pay reductions. Staff who receive 80% of their normal pay under the Job Retention Scheme could be asked to waive their entitlement to the remaining 20% if the congregation cannot afford to continue to pay this.
If the impact on your congregation is such that you need to make redundancies, your normal legal obligations will apply and you should take further advice on how this should be done.
Government Job Retention Scheme
On 20 March the UK Government announced the creation of a Coronavirus Job Retention Scheme ("CJRS") to allow employers to access support to continue paying at least part of the salaries of those employees who would otherwise be laid off during the coronavirus crisis. Detailed guidance on how this Scheme will operate can be accessed on the Government website.
Any employer in the UK, regardless of size or sector, will be able to access the Scheme for workers paid through PAYE and employed prior to 19 March 2020. As noted above, the Scheme will not cover congregations who do not have an existing PAYE payroll scheme.
An employer, after negotiation with its employees, can designate affected employees as "furloughed workers" and provide information about these workers to HMRC through a new online portal. Until the end of July, HMRC will then reimburse 80% of these workers' wage costs up to a cap of £2,500 per calendar month for each employee, together with NI costs and employer's pension contributions. Employers can choose to fund the difference between this payment and normal salary but don't have to do so.
Grants under the Scheme will cover the cost of wages, plus National Insurance (NI) and employer's minimum pension contributions, backdated to 1 March 2020. The Scheme will run until the end of October 2020.
Flexible furloughing
On 29 May, the Chancellor announced further changes to the job retention Scheme. The effect of these changes is that:-
From 1 July, employers can bring back to work employees that have previously been furloughed for any amount of time and any shift pattern, while still being able to claim CJRS grant for their normal hours not worked.
From 1 July, employers will be able to agree any working arrangements with previously furloughed employees.
When claiming the CJRS grant for furloughed hours, employers will need to report and claim for a minimum period of a week. This is a minimum period and those making claims for longer periods such as those on monthly or two weekly cycles will be able to do so.
To be eligible for the grant, employers must agree with their employee any new flexible furloughing arrangement and confirm that agreement in writing.
Employers can claim the grant for the hours their employees are not working calculated by reference to their usual hours worked in a claim period. Further details will be included in future guidance.
Employers will need to report hours worked and the usual hours an employee would be expected to work in a claim period.
For worked hours, employees will be paid by their employer subject to their employment contract and employers will be responsible for paying the tax and NICs due on those amounts.
Further guidance on flexible furloughing and how employers should calculate claims will be published by the UK Government on 12 June.
Closure to new entrants from July
The Chancellor also announced on 29 May that the CJRS will close to new entrants from 30 June. From this point onwards, employers will only be able to furlough employees that they have furloughed for a full three-week period prior to 30 June.
This means that the final date by which an employer can furlough an employee for the first time will be 10 June, in order for the current three-week furlough period to be completed by 30 June. Employers will have until 31st July to make any claims in respect of the period to 30 June.
From 1 July the CJRS will only be available to employers that have previously used the Scheme in respect of employees they have previously furloughed.
From 1 July, claim periods will no longer be able to overlap months, employers who previously submitted claims with periods that overlapped calendar months will no longer be able to do this going forward.
The number of employees an employer can claim for in any claim period cannot exceed the maximum number they have claimed for under any previous claim under the current CJRS.
Employers can continue to make claims in anticipation of an imminent payroll run, at the point payroll is run or after payroll has been run.
Employers will be able to make their first claim under the new scheme from 1 July.
Employer costs
From August 2020, the level of the grant will be slowly tapered:-
In June and July, the Government will pay 80% of wages up to a cap of £2,500 as well as employer National Insurance Contributions and pension contributions for the hours the employee doesn't work. Employers will have to pay employees for the hours they work.
In August, the Government will pay 80% of wages up to a cap of £2,500 and employers will pay NICs and pension contributions for the hours the employee does not work.
In September, the Government will pay 70% of wages up to a cap of £2,187.50 for the hours the employee does not work. Employers will pay NICs and pension contributions and 10% of wages to make up 80% total up to a cap of £2,500.
In October, the Government will pay 60% of wages up to a cap of £1,875 for the hours the employee does not work. Employers will pay NICs and pension contributions and 20% of wages to make up 80% total up to a cap of £2,500.
The term "furloughed worker" simply means workers who are kept on the employer's payroll, rather than being laid off. To qualify for the Scheme, workers must not undertake any work for the employer while they are furloughed. It is not appropriate to furlough an employee under the Scheme and then use that person to "volunteer" to do the same or different tasks within the congregation. Government guidance is very clear that a furloughed employee can take part in volunteer work but ONLY if that does not provide services to or generate revenue for the employer.
Congregations should consider which employees are to be designated as "furloughed". These should be staff who genuinely will not be working during the furlough period and might otherwise be facing redundancy. Putting staff on furlough will need to be agreed in writing with each employee, since doing so is technically a breach of contract. Given that the alternative may well be redundancy, it is anticipated that agreement will readily be given. We have a template for a letter to employees setting out the options, and a template for a Furlough Agreement.
Should an employee not agree to being put on furlough then the alternative is reaching a different agreement with the employee, such as unpaid leave, or redundancy.
Until 1 July, furlough must be taken in blocks of at least three weeks. There is nothing to prevent employees coming in and out of the Scheme, provided that each period of furlough is at least three weeks. From 1 July onwards, flexible furlough is being introduced as noted above, with a minimum furlough period of one week.
Holiday entitlement will continue to accrue during furlough and accordingly employers may require employees to use some or all of their holiday entitlement during furlough. If so, employees must be given notice twice as far in advance as the leave they are being asked to take. For example, if an employee is being asked to use 10 days of holiday leave they must be given notice that they are to do so at least 20 days in advance of the first day of leave.
Emergency volunteering leave
The Government has also introduced a right for employees to take "emergency volunteering leave". This right doesn't apply to organisations with less than 10 staff but it may be relevant for a small number of congregations.
The employer does not have to pay for this: it is unpaid leave. The Government will compensate emergency volunteers for any loss of earnings, travel and subsistence costs incurred as a result.
A worker is entitled to take emergency volunteering leave if, no later than 3 working days before the date on which the leave starts, they give an emergency volunteering certificate to their employer. This is a certificate issued by either the Scottish Ministers or a Local Authority certifying that the worker has been approved as an emergency volunteer "in health or social care" and will be acting in that capacity for the period specified. Leave must be taken in blocks of two, three or four weeks and only one "block" can be taken in any 16-week period.
Self-employed workers
For the most part, people such as cleaners, church officers, organists, youth workers and secretaries within congregations will be working under contracts of employment, but there will be some instances where this is not the case. If someone such as an organist or a cleaner is in business on their own account, or otherwise is genuinely self-employed, they are entitled to payment for services rendered. If no work is done, there is no entitlement to pay. Those who are self-employed are not entitled to sick pay unless their earnings are liable for class 1 National Insurance Contributions (e.g. where an individual is a director of their own limited company). Accordingly, the general rule is that if self-employed workers are unable to provide services to the congregation then they are not entitled to pay. This means that, for example, organists who are not on contracts of employment but are self-employed will not be entitled to payment during any period when they are unable to play at church services or perform the other duties of their role.
If there is any work that a self-employed worker can complete remotely then that would be a matter of arrangement between the worker and the Kirk Session or Congregational Board as the employer. It is unlikely however that such an arrangement would be sustainable in the medium to long term, particularly given the overriding obligation to ensure that congregational funds are applied only and always in the best interests of the congregation.
The Job Retention Scheme does not cover the self-employed and the Government has announced a package of support to people in this category. This support is similar to that made available for employees under the Scheme. You should direct any self-employed workers in your congregation o the Government guidance on this support
Further guidance
This is a constantly evolving situation, with Government and public bodies regularly changing their advice and implementing new rules. This guidance will be updated in line with developments. The following sources of information, most of which are being updated daily, are also likely to be helpful resources:
If you require tailored advice, please email dstihler@churchofscotland.org.uk or mmacleod@churchofscotland.org.uk and a solicitor from the Church of Scotland Law Department will respond within 3 working days.