Guidance for congregations with employees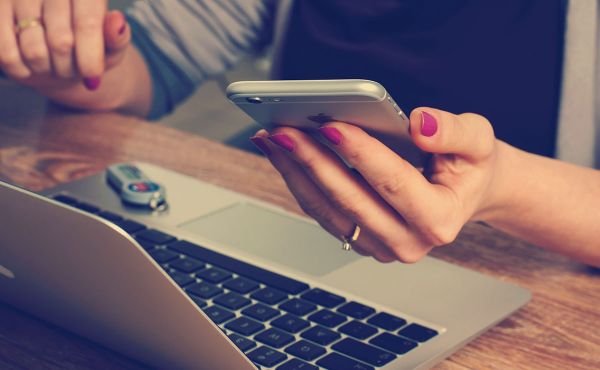 Updated information about the Government Coronavirus Job Retention Scheme
The UK and Scottish Governments have made it clear that easing Covid-19 restrictions requires a flexible approach. This is particularly evidenced by those Governments taking different approaches to the lifting of restrictions and guidance issued to the public.
In light of this and given that the response to the pandemic is fluid and fast moving, the most up-to-date source of information on the easing or re-imposition of restrictions will be theScottish Government website.
This briefing note is intended to provide an overview of current COVID-19 guidance for congregations with employees. If more information is required in relation to employment, or in relation to other aspects of government guidance, congregations are encouraged to review the information available on theChurch of Scotland website and to contact the appropriatedepartment(s) of the national offices as required.
Coronavirus Job Retention Scheme—Extended to April 2021
THE GOVERNMENT HAS ANNOUNCED THAT AN UPDATED CORONAVIRUS JOB RETENTION SCHEME (CJRS) WILL OPERATE UNTIL 30 APRIL 2021.
The Coronavirus Job Retention Scheme (also known as the furlough scheme) will remain open until 30 April 2021. For claim periods running to January 2021, employees will receive 80% of their usual salary for hours not worked, up to a maximum of £2,500 per month. This means that the scheme is more generous than the scheme which ran in September and October. The Government will, from January 2021, review the contribution percentage during the operation of the scheme.
As the Government guidance on the CJRS is highly fact specific, congregations should review the UK Government guidance to check which employees can be put on furlough to use the CJRS and to confirm how to claim employees' wages.
Some key points that congregations should be aware of include:
Employers can agree retrospectively to furlough someone with effect from 1 November 2020 as long as the agreement to retrospectively claim furlough occurred by13 November
Employers can claim for employees who were employed on 30 October 2020 as long as they have made a PAYE submission to HMRC between 20 March 2020 and 30 October 2020, notifying a payment of earnings for that employee
Employees that were employed and on the payroll on 23 September 2020 who were made redundant or stopped working for their employer afterwards can be re-employed and claimed for. The employer must have made a PAYE Real Time Information (RTI) submission to HMRC from 20 March 2020 to 23 September 2020, notifying a payment of earnings for such employees.
Employers can claim even if they, or the relevant employees, have not previously used the CJRS
There is no maximum number of employees that employers can claim for
The furlough scheme will continue to be flexible, employees can continue to do some work and the cap of £2,500 will be proportional to the hours not worked
Employees who have previously been furloughed continue to have their reference pay and hours based on the existing furlough calculations (as under the old scheme). Employees who have not previously been furloughed will have a different pay/hours reference period. As congregations will have different employment arrangements, the detailed guidance on determining reference periods and pay for employees should be referred to for the purpose of calculating claims under the CJRS.
Employers will remain responsible for paying pension and NIC contributions for the full amount paid to the employee, including any scheme grant. Employers will also need to deduct and pay to HMRC income tax on the full amount paid to employees, including any scheme grant.
Employers may opt to "top up" the scheme grant, should they wish, in order to pay an employee's full salary
Employees can be furloughed if they are shielding in line with public health guidance (or need to stay at home with someone who is shielding) but that does not mean theyhave to be furloughed
The Job Support Scheme and the Job Retention Bonus have been put on hold (for now)
The employer must confirm in writing to the employee that they have been furloughed, and keep a written record for five years.Congregations should use the Church of Scotland templateCJRS agreement for the purposes of agreeing the use of the scheme with their employees.
Employers must keep recordsof how many hours their employees work and the number of hours they are furloughed (i.e. not working)
Employee rights, such as statutory sick pay, annual leave, parental rights, rights against unfair dismissal and redundancy payments are unaffected by the CJRS
Furloughed employees continue to accrue (and may take) annual leave. Employers will be obliged to pay employees who are on holiday additional amounts over the grant so that the employee will receive their full, contractual salary. If an employee is flexibly furloughed then any hours taken as holiday during the claim period should be counted as furloughed hours rather than working hours. Congregations should consider asking employees to use holiday entitlement even when they are furloughed. The notice period an employer should give an employee being asked to use holidays is twice as far in advance of the amount of leave an employee is being asked to take. For example, if an employee is being asked to use five days of accrued leave, then the request should be at least 10 days in advance.
The government is reviewing whether employers should be eligible to claim for employees serving contractual or statutory notice periods and will change the approach for claim periods starting on or after 1 December 2020, with further guidance to be published in late November. If you are an employer thinking about dismissing someone (whether for redundancy or otherwise), make sure you give them notice before1 December.
Safe re-opening of churches for all visitors, including employees
Guidance on use of church premises in a manner safe for all those accessing them is available on ourlatest updates page.
The guidance includes a template risk assessment that should be completed to identify any risks posed to employees and should inform steps that can be used to mitigate those risks.
It may be the case that use of church premises will require additional cleaning or other duties. Accordingly, it is important to consider how employed roles will need to be structured in the months ahead.
Congregations have a duty of care to their employees
This means that you must take all reasonable steps to ensure, so far as possible, their health and safety. It should be possible to use the risk assessment included with the use of church buildings guidance, referred to above, to identify potential risks to employees and to take steps to minimise the risks so far as reasonably possible. That does not however mean that employees are prevented from attending work due to the risk that Covid-19 poses to the public at large.
The current guidance is that if an employee can work from home they should do so. However, there are many roles that simply cannot be completed remotely. Unless a person is self-isolating in line with Government guidance they can and should engage in their employment while taking all reasonable precautions for their own health and safety, such as following the Government mandated requirement to wear face coverings on public transport and observing good hand hygiene.
If required, it may be possible to consider more flexible ways of working, for example changing starting and finishing times, allowing people to work from home if practical and arranging for as much as possible to be done using telephone/video conference calling technology.
If an employee refuses to attend work without a valid reason, this could result in disciplinary action.
Pay for employees who are in self-isolation
Government guidance is that if someone is unable to work from home or attend work due to self-isolation (if they have coronavirus, they have coronavirus symptoms, someone in their household has coronavirus symptoms or they have been told to self-isolate by a doctor or NHS 111) then they are entitled to Statutory Sick Pay (SSP) from the first day of non-attendance.
Where employees are entitled to contractual sick pay, that will "top up"SSP. The employee should claimSSPand the congregation should pay a top up so that the employee's income matches their contractual entitlement. You should review contracts to determine what the entitlement of your employees is with regard to contractual sick pay.
In light of the announcement thatSSPwill be applied to the first 3 days of absence from work, in addition to the usual 28-weekSSPperiod, the full period over whichSSPmay be paid is 28 weeks and 3 days. The Government has pledged to reimburse small employers with fewer than 250 employees for 14 of those days. If contractual sick pay is applicable, once it runs out,SSP(only) will be payable.
Strictly speaking, evidence of sickness is required after seven days' absence. However, Government guidance strongly suggests that employers should be lenient about this where a medical professional has instructed an individual to self-quarantine.
SSPshould be paid to those who choose to self-isolate, even if they do not have symptoms. This will be relevant for those who cannot work from home during self-quarantine.
In the event that an employee earns less than £120 per week (the minimum earnings threshold forSSP) they may be able to apply for Universal Credit or Employment and Support Allowance. Where an employee does not qualify forSSPthey should be sent aSSP1 form and whereSSPis applicable, the employee should be provided with aSSP1 form on or before the beginning of the 23rd week of absence.
Working from home
Where work can be done at home, you should facilitate this as much as possible. You should pay the employee as usual, and keep in regular contact to check on their health and well-being. If expenses are not being incurred, then any regular payments made towards expenses should be monitored and stopped if appropriate. Otherwise, the usual policies should continue to apply. This includes ensuring good data protection practices and adherence to existing policies in this area.
Employees who cannot work from home
If employees cannot work from home and their employer has had to close their premises (meaning the employee cannot work) due to legally mandated coronavirus restrictions, the employer may be eligible for support in paying their wages under the Job Support Scheme (JSS Closed).
Holidays/Unpaid Leave
Alternatively, and/or if the JSS is ended, employees can be asked to use holiday entitlement to cover any ongoing absence. They should be encouraged to take annual leave in the usual way, and any holidays previously booked should be taken as planned, regardless of whether or not the individual's travel arrangements have fallen through.
In the event that holiday pay is exhausted, employees can be asked to take unpaid leave. However, in the absence of a 'lay-off' clause in their contract (and this is not present in the Church of Scotland template contracts), employees will not have to accept such a proposal. If that is the situation, you will need to establish whether the employee is content to remain in employment and await a return to work and re-commencement of payment of salary, whether they choose to resign or whether it is necessary to make their post redundant.If an employee is asked to agree to a period of unpaid leave, the Agreement for Unpaid Leave template should be followed.
Childcare or care for other dependent relatives
Many employees with children may find it difficult or impossible to find adequate childcare at this time. In the normal course, employees are entitled to take "reasonable" unpaid time off work to care for a dependant where this is necessary because of an unexpected event. How long is reasonable will depend on the specific circumstances of the employee. ACAS guidance suggests that this may be as short a period as two days, with any further time being taken as holiday, but the current exceptional circumstances may justify a longer period of unpaid absence being classed as time off to care for dependents.
It will often be difficult for an employee to work from home whilst looking after their children. This is particularly the case with younger children. In such circumstances, flexibility will be key. Congregations should establish whether another parent or family member is available or another arrangement can be made to provide childcare or whether the employee might work part-time, or change their working hours.
Whilst there is no obligation on employers to make special allowances for people with caring responsibilities towards vulnerable people such as elderly relatives, you should try to do so wherever possible. This may simply mean allowing them to work from home, take holiday or unpaid leave. Anyone self-isolating due to having coronavirus symptoms or due to someone they live with having coronavirus symptoms is entitled to SSP.
Termination of contracts
Congregations are facing very challenging circumstances. The Job Support Scheme will allow the financial impact on many congregational employees to be greatly reduced. Despite this, it may become necessary to consider the termination of contracts of employment of staff for whom you cannot claim a grant under the Scheme, who are unable to carry out the duties of their post and/or where the congregation can no longer afford to meet their employment costs.
A number of options are available before reaching this point. You could ask employees to take unpaid leave, or agree pay reductions (providing that all employees receive at least the national living wage).
If the impact on your congregation is such that you need to make redundancies, your normal legal obligations will apply and you should take further advice from the Law Department on how this should be done.
Self-employed workers
For the most part, people such as cleaners, church officers, organists, youth workers and secretaries within congregations will be working under contracts of employment, but there will be some instances where this is not the case. If someone such as an organist or a cleaner is in business on their own account, or otherwise is genuinely self-employed, they are entitled to payment for services rendered. If no work is done, there is no entitlement to pay. Those who are self-employed are not entitled to sick pay unless their earnings are liable for class 1 National Insurance Contributions (e.g. where an individual is a director of their own limited company). Accordingly, the general rule is that if self-employed workers are unable to provide services to the congregation then they are not entitled to pay. This means that, for example, organists who are not on contracts of employment but are self employed will not be entitled to payment during any period when they are unable to play at church services or perform the other duties of their role.
If there is any work that a self-employed worker can complete remotely then that would be a matter of arrangement between the worker and the Kirk Session or Congregational Board as the employer. It is unlikely however that such an arrangement would be sustainable in the medium to long term, particularly given the overriding obligation to ensure that congregational funds are applied only and always in the best interests of the congregation.
The Job Retention Scheme does not cover the self-employed and the Government has announced a package of support to people in this category. This support is similar to that made available for employees under the Scheme. You should direct any self-employed workers in your congregation to theGovernment guidance on this support.
Further guidance
This is a constantly evolving situation, with Government and public bodies regularly changing their advice and implementing new rules. This guidance will be updated in line with developments. The following sources of information, most of which are being updated daily, are also likely to be helpful resources:
If you require tailored advice, please emailthe Law Department: LawDept@churchofscotland.org.uk and a solicitor will respond within 3 working days.