Moderator issues prayer for peace in South Sudan
Published on 12 July, 2016
South Sudan has marked the fifth anniversary of its independence with renewed hostilities and fears the country stands on the brink of a second civil war. The Church has strong links with the Presbyterian Church of South Sudan (PCOSS), and members of our church who are among those working with NGOs in the troubled country are currently sheltering from the hostilities. The Moderator of the General Assembly has issued a prayer for South Sudan, and is encouraging congregations to pray for healing and peace.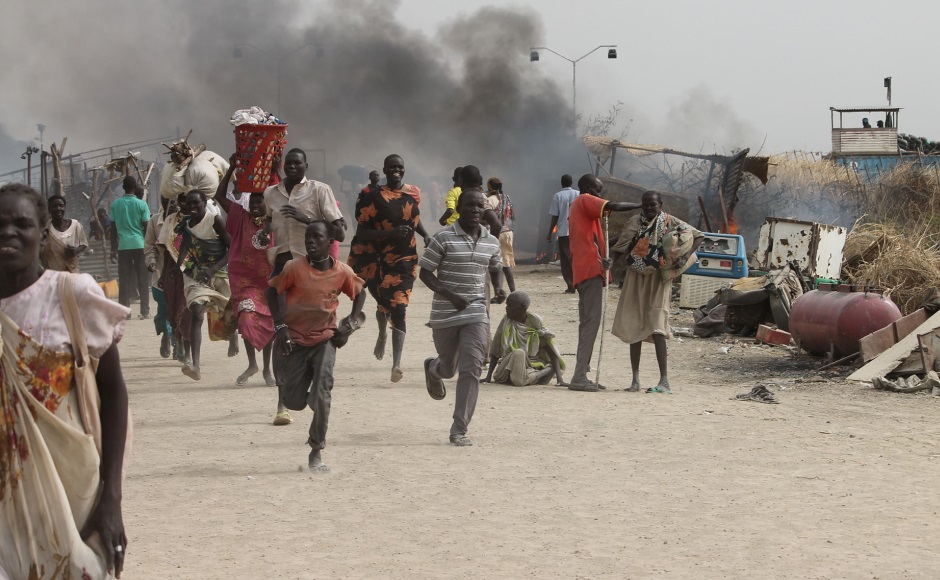 The World Mission Council's Africa and Caribbean Secretary Jennie Chinembiri says they are in contact with contacts in the PCOSS, including its Moderator, Peter Gai, who previously addressed the General Assembly in Edinburgh about the violence and conflict which has blighted South Sudan's faltering steps towards nationhood. She says"As far as we can tell, our contacts in the PCOSS and church members working in South Sudan are safe. A fragile ceasefire appears to be holding, but movement is restricted and the situation remains tense. We welcome the strong message the United Nations is giving that the violence must stop, and we can only hope the UN Security Council backs this up with action to help maintain calm. In the meantime, we are very grateful to the Moderator, Dr Barr, for compiling this prayer. The problems people in South Sudan are facing often receive little attention in the wider media, and we hope people across the church will take time to reflect and pray on the difficult situation they are facing."
Dr Barr said "I am pleased to offer my support to the people of South Sudan. Very Rev John Chalmers visited the capital Juba at the start of 2015 during his year as Moderator, where he led workshops on building peace and reconciliation. When we face uncertainty at home and abroad, it is all too easy to overlook places like South Sudan which only make the headlines when trouble erupts. I am grateful to our World Mission Council for the practical and prayerful support they provide to our partners, and I hope congregations will join them in praying for South Sudan"
God of life
As South Sudan marks the fifth anniversary of its independence, hear our heartfelt prayers for the world's newest nation in all the continuing pain of its birth.
A birth which promised so much hope has turned to despair with people suffering constant conflict and violence.
Grant wisdom to President Kiir and Vice-President Machar that they will provide good and effective leadership.
Move in the hearts of all who inflict harm and help them see the error of their ways.
Hold in your healing comfort and care all those who have suffered injury and loss, all families who have been displaced, and all who have witnessed terrible atrocities.
Pour out Your love on the Christian community and in all the challenges they face, help them to hold to their faith in Christ.
Pour out your wisdom on your Church in South Sudan that it might work for reconciliation, justice and peace guided by faith in Christ, the Prince of Peace.
Bring healing and peace to this troubled land that from this difficult and painful birth she will grow to be strong and healthy and take her place among the family of nations.
And to the God who is the Lord and Father of all peoples be glory and praise through Christ our Lord.
Amen