From Street Pastors to the Gospel Sketchbook: the benefit of the Kirk's Go For It fund
Published on 29 January 2018
From supporting the demanding work of Street Pastors to creating original artwork depicting the story of the Gospel of Luke for a new audience, the Church of Scotland's Go For It fund has enabled more than 270 diverse projects across Scotland.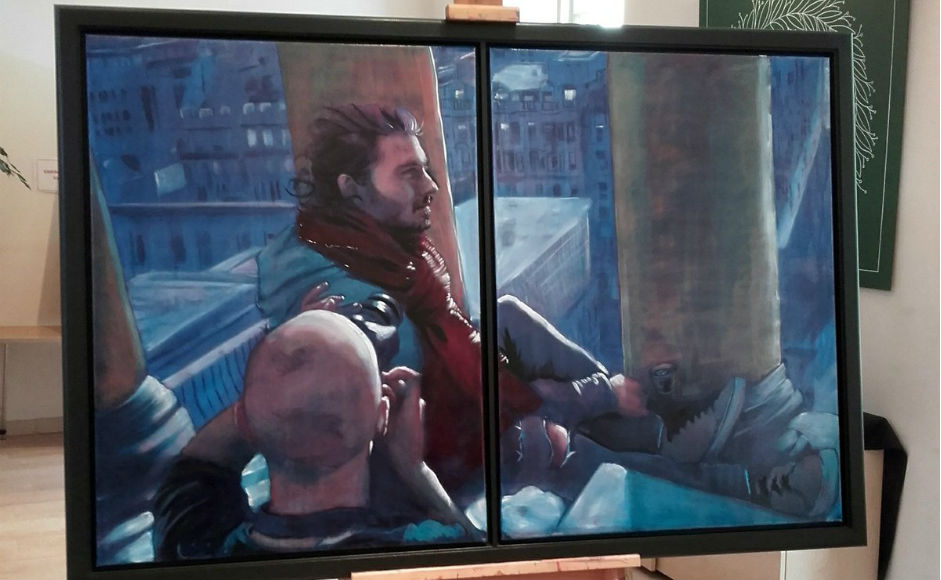 The results show a clear benefit to both the Church and community.
Since 2012, congregations spread across the country have used grants from Go For It in imaginative ways to promote church engagement and local outreach.
Dr Fiona Tweedie, Mission Statistics Coordinator said:
"Go For It congregations are on average younger, welcome more new Christians and have more young people in worship than other Church of Scotland congregations."
Professions of faith
Between January 2012 and December 2016 congregations receiving funding from Go For It averaged more than double the professions of faith of other congregations.
Strikingly, projects developing new ecclesial communities average 2.6 times more professions of faith than other congregations.
Churches in receipt of Go For It Grants for youth work have over 33% more young people under the age of 16 attending than other congregations.
Around a third of the funding over the last five years has been given to the most disadvantaged parishes in Scotland.
Any congregation is eligible to apply and we also welcome charities or groups who can show a close working partnership with a local Church of Scotland.
There are five criteria for funding, and successful applicants will need to evidence how they are meeting at two or more of these:
Meeting identified needs or strengthening assets in the community
Nurturing Christian faith within and beyond the church
Tackling poverty and/or social injustice
Developing new ecclesial/ Christian communities
Creating work which is genuinely innovative and shares good practice with others
Diverse projects
In November over £350,000 of Continuation grants were awarded to projects including, Cambusbarron Parish Church's Connected Life Programme which aims to combat loneliness and promote faith and Glass Door, a homeless charity providing night shelters in churches.
The Grassmarket Project in Edinburgh, which was started by the congregation of Greyfriars Kirk, is just one of the projects to benefit from Go For It. The project was named Scottish Social Enterprise of the Year in 2017 for their work with marginalised members of society.
Another success story is The Shed attached to Martin's Memorial Church in Stornoway, which has created a space for young people to attend clubs and drop in sessions
The Hot Chocolate Trust in Dundee, which is part of the Steeple Church, previously received funding and successfully provided a connection to young people in the community.
Street Pastors in both Stirling and Edinburgh have been supported by Go For It, as well as the Gospel Sketchbook project, which has allowed artist Iain Campbell's residency at St George's Tron Church, Glasgow.
There is a rolling deadline for Small Grants (of up to £5000) with results being given within 6-8 weeks of application.
The Main and Continuation Grant applications, for more substantial projects, are assessed twice a year. The deadline for the next round is Friday 23 February.
For more information go to the Go For It page on the Church of Scotland website.