Talking Ministry - 'I am very proud to be from an interfaith family'
Published on 17 May 2022 2 minutes read
An East Lothian minster who has a dual Christian and Jewish identity has spoken of her passion for her calling.
Rev Hayley Cohen said she loves her role at Northesk Parish Church in Musselburgh because she engages with people from all walks of life and every day is different.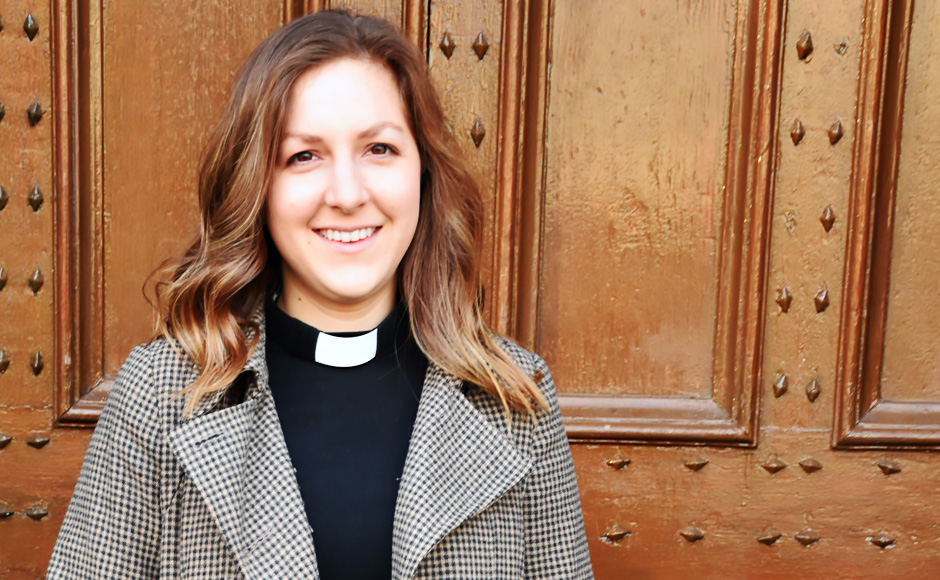 Originally from New Jersey in the USA, she shares the story of her journey in the latest Talking Ministry monthly interview.
Ms Cohen was ordained and inducted into Northesk Parish Church in the midst of the COVID-19 pandemic in December 2020.
The daughter of a faithful Christian mother and a secular Jewish father, she said she is very proud to be from a interfaith family which she says has had a positive impact on her.
Celebrate difference
The minister explained: "When I felt a call to ministry I devoted a lot of time and energy digging into the relationship between Judaism and Christianity, particularly, learning how to construct a theology without supersessionism and avoiding anti-Judaism in my preaching and teaching.
"This learning became essential, not just to my self-understanding but to my ministry.
"I am very proud to come from an interfaith family as it taught me to understand and celebrate difference of belief."
Forest Church
Ms Cohen said one particular favourite aspect of her ministry in Musselburgh is helping to run a local Forest Church group.
"I've always had a very nature-based spiritual practice so engaging people in nature with scripture and inviting them to worship God outside has been very rewarding," she added.
"Part of my call to Northesk is working one day a week with our presbytery.
"I've been fortunate enough to join a team of ministers, readers, and elders, who are running a course to train lay people to lead worship in their congregations.
"Helping them gain confidence in leading prayers, organising and implementing worship and preaching has been such a joy and I've learned so much from our students."
Encouragement
Ms Cohen said she also works alongside Church colleagues in Musselburgh to build up a team-ministry in the community as they look towards an eventual union as part of presbytery planning.
"Parish ministry can be such an isolating call so the opportunity to work with my colleagues is very energising and enriching to my ministry," she added.
"The friendship, support and encouragement that comes from working alongside one another is a real blessing."
Ms Cohen is married to Ross who is an ordinand in the Scottish Episcopal Church.