Moderator invites congregations to join Thy Kingdom Come
Published on 10 March 2022 3 minutes read
The Moderator of the General Assembly of the Church of Scotland, Lord Jim Wallace, has written a letter of support encouraging congregations to join in with this year's Thy Kingdom Come global prayer initiative, which takes place from Ascension Day to Pentecost Sunday (Thursday 26 May – Sunday 5 June).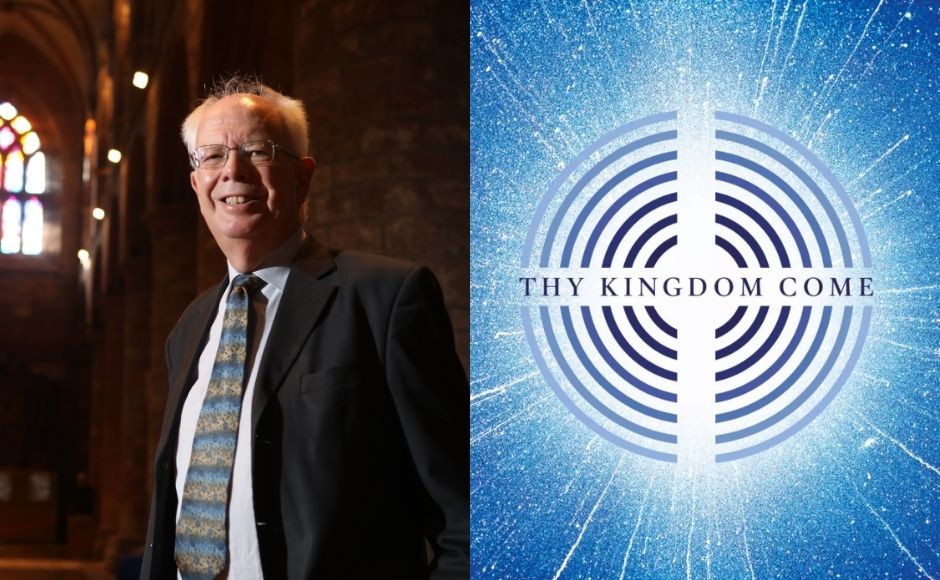 Thy Kingdom Come, which has been running since 2016, invites Christians around the world to pray for more people to come to know Jesus.
Over the course of the 11 days, it is hoped that everyone who takes part will: deepen their relationship with Jesus Christ; pray for five friends or family members to come to faith; and pray for the empowerment of the Spirit that we would be effective in our witness.
This year, Thy Kingdom Come launches with brand new resources for individuals, congregations and church groups to use, including a series of youth video reflections, a new edition of the Prayer Journal, a Novena, as well as the return of the popular Cheeky Pandas animations for younger children.
In his letter, Lord Wallace says, "I write to you at a time when we are especially conscious of the need for action in response to the situation in Ukraine.
"It is beyond the capacity of any one of us to fully comprehend the enormity of the situation and the consequences of what is taking place.
"Many people in our country have put concern into action by supporting agencies bringing aid to those in need in time of war and I encourage you to do so.
"Alongside this, there is an accompanying action that we can all take: prayer.
"If, like me, you find it difficult to know how to pray at such a time as this, we may recall the words of the Apostle Paul and the assurance they bring:
'Likewise the Spirit helps us in our weakness; for we do not know how to pray as we ought, but that very Spirit intercedes for us with sighs too deep for words.' (Romans 8: 26)
"As we pray with frail words, the Spirit intercedes for us 'with sighs too deep for words'.
"It is with a concern for prayer that I write to you to commend the Thy Kingdom Come global prayer initiative for 2022.
"In November 2018, the Church of Scotland committed 'to encouraging all its parishes and people to join in Thy Kingdom Come' and we have done so in the years since then and I gladly do so once more.
"May I encourage you to consider participating in this global prayer initiative at a time when our world stands in the need of prayer."
Thy Kingdom Come 2022 resources
This year's free resources include:
The annual Prayer Journal and Novena, both written by Archbishop Justin Welby. The Novena is based on 1 Peter and focusses on a different verse each day, including illustrations to accompany each day's verse.
Daily audio reflections throughout the 11-day period on 24-7 Prayer's free 'Lectio 365' daily devotional mobile app.
Dedicated youth resources, including a new series of video reflections produced by a leading Christian youth ministry.
Fun resources for children, as part of a long-standing partnership with the Cheeky Pandas. This year's resources include a special Jubilee-themed Cheeky Pandas story book and a series of animations based on the Fruit of the Spirit. Each animated episode has an accompanying activity pack and assembly pack, which can be used at church, at home or at school.
And much more to be unveiled during the period, including daily video reflections from a range of ecumenical leaders in the UK.
To order print copies of the resources (by just paying for postage and packaging), please go to their dedicated online shop.
Ready to join with Thy Kingdom Come? Light up the world in prayer by pledging to pray and adding your individual name or church name to their interactive global map.