Governments must work together to tackle cost of living crisis
Published on 23 March 2022 4 minutes read
Church leaders have urged the UK and Scottish governments to "set aside" their political differences and tackle the cost of living crisis together.
The Church of Scotland, the Scottish Episcopal Church and the Roman Catholic Church say they are deeply concerned about the plight facing low-income families and a joint approach to come up with solutions is needed.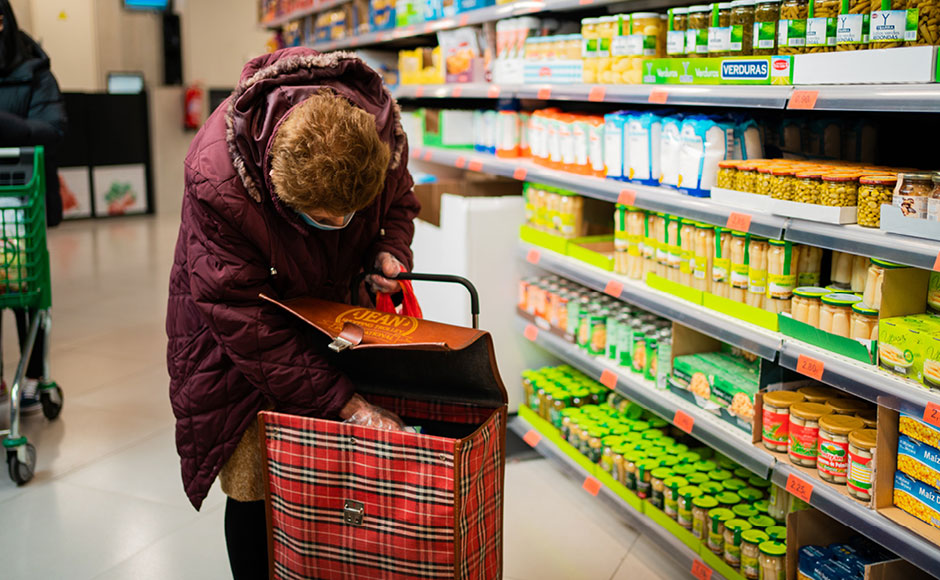 Lord Wallace, Moderator of the General Assembly, Rt Rev Hugh Gilbert, President of the Catholic Bishops' Conference of Scotland and Most Revd Mark Strange, Primus of the Scottish Episcopal Church have signed a joint statement ahead of Chancellor Rishi Sunak's budget today.
It reads: "The cost of living is rising fast.
"Energy bills are expected to increase significantly in April and inflation is pushing up the cost of essentials, including food.
"This will hurt low income families more than most and push more people into deep poverty, creating for some the grim choice between eating or heating.
"These are not luxuries, they are the very basics."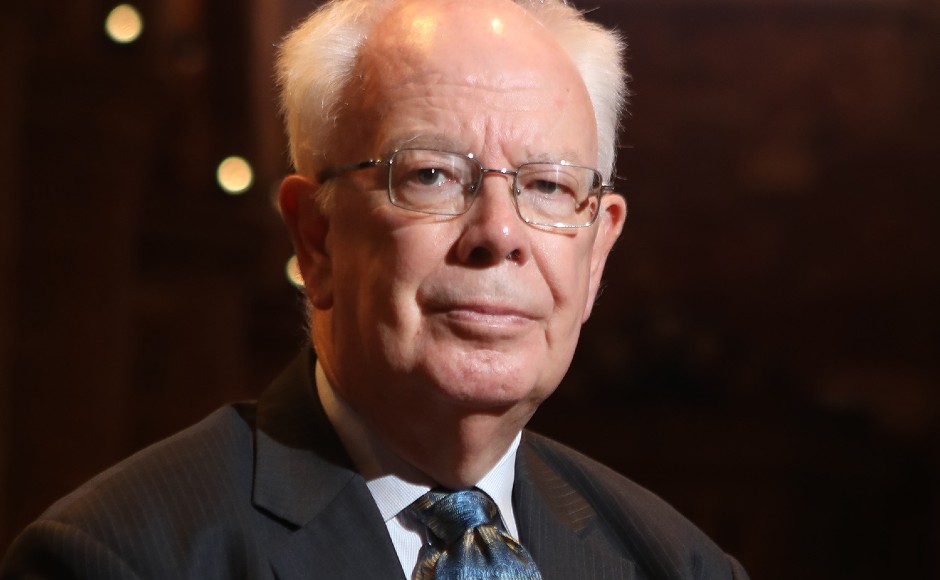 The Church leaders said it is a tragedy that poverty, especially child poverty, continues to be a significant problem in the United Kingdom in 2022.
"We urge both the Scottish and UK Governments to set aside political differences and come together in a spirit of pragmatism and compassion to seek effective solutions to this very serious and worsening situation," said the statement.
"We call on political leaders to listen to those who have lived experience of poverty and to follow this engagement with the creation of conditions necessary to support people out of poverty and to prevent people falling into poverty in future.
"At the same time, we applaud the hard work of third sector and charitable organisations who, despite having to contend with a surge in demand and financial challenges of their own, continue to support the poor and vulnerable in our communities through essential and life-sustaining services."
The statement acknowledged that all Christians, people of faith and none are deeply concerned about the situation.
Community outreach
Congregations across the Church of Scotland run projects to support vulnerable people on the margins of society.
Fullarton Parish Church in Irvine, North Ayrshire runs the Irvine and Three Towns Debt Centre in partnership with Christians Against Poverty (CAP).
Since opening in September 2020, the service has supported nearly 30 households struggling to pay off their debts and receives four new clients a month on average.
The partnership is one of around 22 CAP Debt Centres based in churches across Scotland.
The Irvine and Three Towns team of three volunteer debt coaches carry out home visits to build up a picture of a client's circumstances.
They then communicate the advice and options from the CAP Head Office Debt Advisors and support the client as they journey to become debt free.
Debt Centre manager Sandy Dickson said: "The support from the church and the people in the church has been amazing.
"We probably have a team of about 30 involved.
"We've got a team of six befrienders who come with the debt coaches to offer community, friendship, encouragement for people who are feeling isolated and lonely."

As households continue to grapple with the rising cost of living however, demand for the service is expected to increase.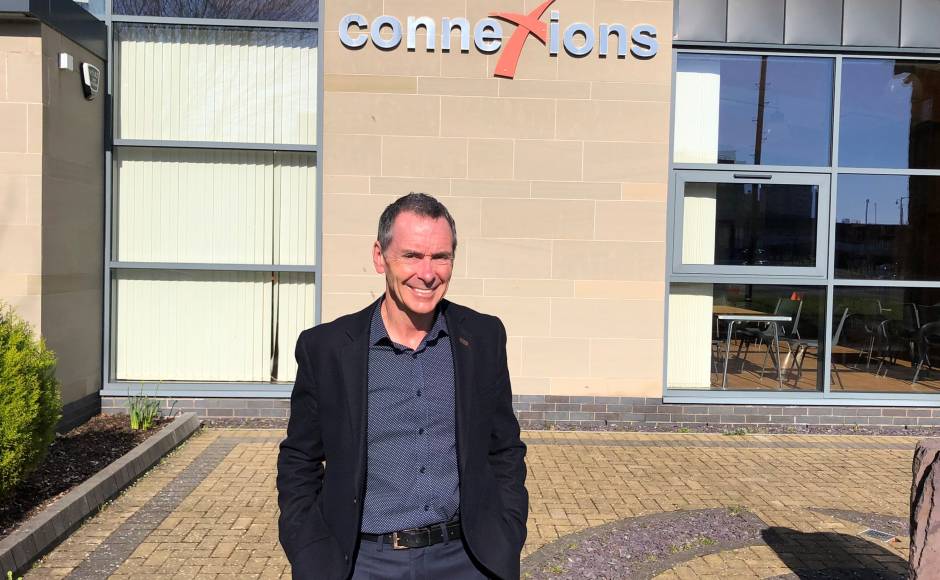 Mr Dickson said: "We have been expecting a tsunami.
"I can see us getting inundated with clients with energy debt problems which in turn may result in more individuals applying for insolvency (bankruptcy)."

Although the Debt Centre opened during the pandemic, the need to practically support the local community had been identified well before the challenges of CoVID-19 and furlough took hold.
Ashley Vaughan, development coordinator at Fullarton ConneXions, said: "Within our parish, there's a lot of areas where we're having to work with vulnerable people or people who are in need.
"And so, what we try and do is run Fullarton ConneXions as a place for people to come in and find belonging."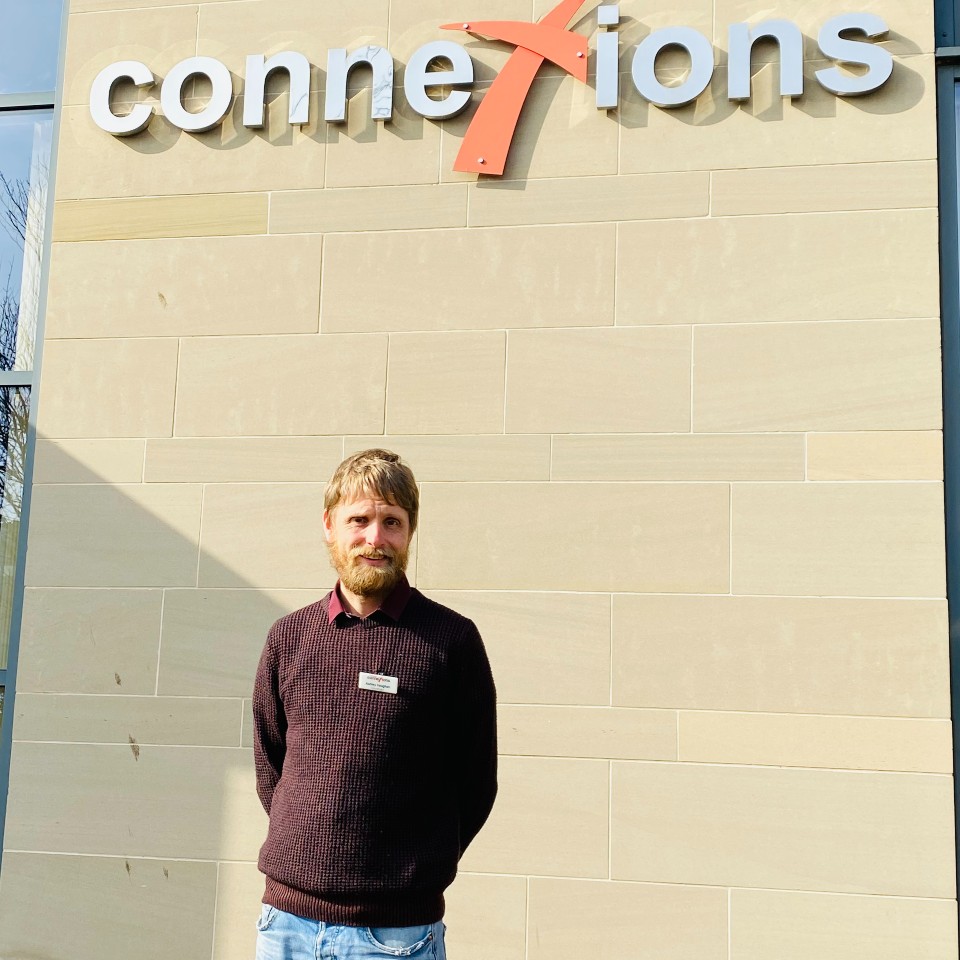 From Fullarton ConneXions, the church runs a community café and practical skills help, like cooking courses to come alongside and support the most vulnerable members of their community.
It also works in partnership with other local community organisations to support a food larder, housed in a shop-front location provided by the local council.
People can regularly receive a choice of groceries and household items in exchange for a nominal yearly membership fee and a small weekly cost.
These services are all are part of a holistic approach to supporting the community in Fullarton, which falls in the bottom 5% across all of the social and economic indicators, and beyond.
Mr Vaughan said: "The work that CAP is doing in helping people to address their debt can be a a symptom of deeper pain, deeper problems, which can date back years or decades in their life.
"We want to be there to support, to help and provide any kind of assistance that we can.
"There's this sort of sense of belonging and volunteering and getting involved in the life of the church for people who might not otherwise come through the doors on Sunday to go to a service".