Church leaders in Ukraine thank Kirk members for helping people displaced by war
Published on 29 June 2022 3 minutes read
Church leaders in Ukraine have thanked Kirk members for their compassion and generosity which has enabled them to help hundreds of people displaced by the war remain in their homeland.
The Reformed Church in Transcarpathia said it was very grateful because it would have been unable to care for so many individuals and families forced to flee their homes following Russia's unprovoked military attack which started in February and is ongoing.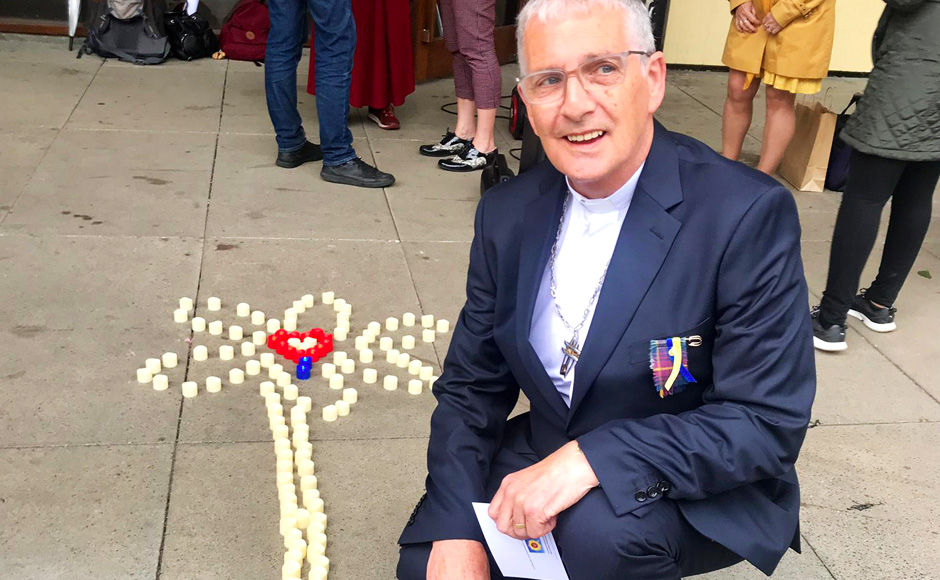 Church of Scotland congregations and individuals have donated £397,535.65 so far to help support the humanitarian response co-ordinated by Reformed Churches in Hungary and Ukraine.
In a letter of thanks to the Church of Scotland, the Presidium of the Reformed Church in Transcarpathia wrote: "Dear Brothers and Sisters in the Lord Jesus Christ
"In recent times, many organisations, churches and individuals, both known and unknown, have lent a helping hand to our church here in Transcarpathia.
"Our congregation and our institutions have offered shelter for hundreds of refugees (internally displaced persons) whom we could not have cared and provided for on our own.
"Thank you for your compassion - expressed through your generous donations – with the refugees who might never have experienced the providence and love of God if they had not been put in this situation.
"Many have witnessed their faith among us and many have understood and embraced the authenticity of love they experienced.
"We are grateful that we could and can show hospitality to them together with you."
Refuge
The Reformed Church in Transcarpathia is historically Hungarian speaking and has close links with the Reformed Church in Hungary.
The Church of Scotland has had a relationship with the Transcarpathian Church for some decades.
Last month, a delegation from the Church of Scotland met with representatives of the Reformed Church in Transcarpathia in Berehove, a city in western Ukraine, to find out how donations are being used.
They visited a diaconal house owned by the Reformed Church in Transcarpathia which houses 80 internally displaced people, mainly families.
Two floors of rooms at the College of the Reformed Church are being used by refugees.
The delegation also visited a local bakery built and run by the Church's Diaconal Coordination Office over 20 years ago to feed those in need in the community, making 700 loaves per day.
Earlier in the conflict, it produced 2,000 per day to send to Kiev, the Ukrainian capital, to feed people in need.
In addition, the Diaconal Coordination Office prepares 200 hot meals daily for the housebound and elderly, whether they are displaced or local.
Alongside these war-related efforts, the Reformed Church in Transcarpathia maintains its commitment to the needs of the Roma people.
While other government institutions remain closed, they continue to welcome Roma children to their kindergarten and after school club.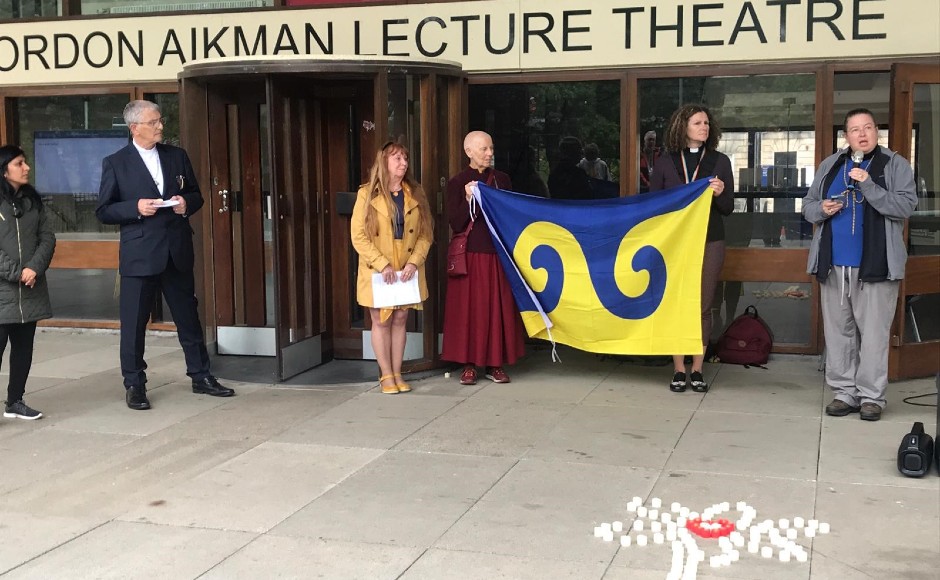 Rt Rev Dr Iain Greenshields, Moderator of the General Assembly, said: "My heartfelt thanks to all those who have generously donated money to support people whose lives have been torn apart.
"The Church of Scotland, locally and nationally, has been working to support all those affected by the war through prayer, by reaching out to churches in the region, through supporting our partners in the Hungarian Reformed Church Aid emergency response along with partners working in neighbouring countries.
"Representatives from the Church of Scotland recently visited Ukraine and Hungary to spend time with partner churches to learn more about their humanitarian response to the ongoing crisis.
"They saw first-hand the positive difference that the financial gifts donated by Church of Scotland congregations and individuals are making to feed the hungry and provide practical support to displaced families and individuals.
"People are still facing a future filled with uncertainty and fear and we cannot properly appreciate or fully understand their plight.
"But we can sympathise, pray for them and continue to support our partners in the region who are doing vitally important work in the name of Jesus Christ, the Prince of Peace."
Solidarity
The Church of Scotland is committed to supporting on-going acts of solidarity, vigilance and hope in support of the people of Ukraine and those affected by conflict elsewhere.
Yesterday, Dr Greenshields spoke at a vigil in Edinburgh to mark Ukrainian Constitution Day.
The event at George Square was organised by the chaplaincy team at the University of Edinburgh.