'Amazing' response to Port Glasgow kirk's first Picnic in the Park
Published on 19 July 2022 1 minute read
Parishioners in Port Glasgow took advantage of the good weather to meet up for the New Parish Church's first ever 'Picnic in the Park'.
The New Parish Church was formed in 2019 when two Church of Scotland congregations in the town, St Martin's and St Andrew's, united.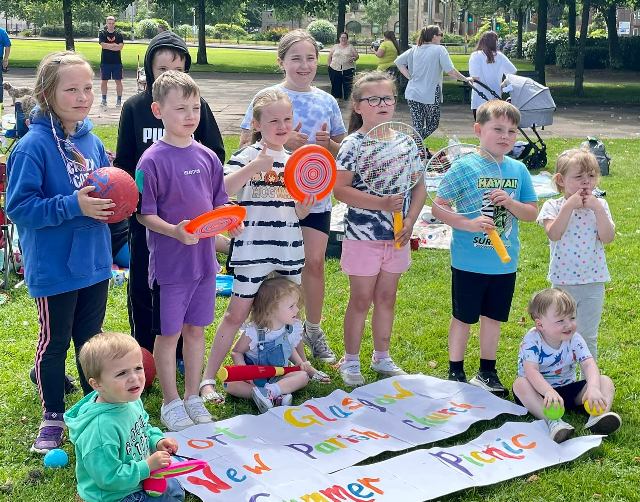 After two years of Covid-19 restrictions, Rev William Boyle felt the time was now right to hold an event where the congregation could meet up, get to know each other better and enjoy some food, music and games in the open air, especially as just over 40 new members have joined the church since 2020 when Mr Boyle became minister.
The town's Coronation Park, which is within sight of the church, provided the perfect location.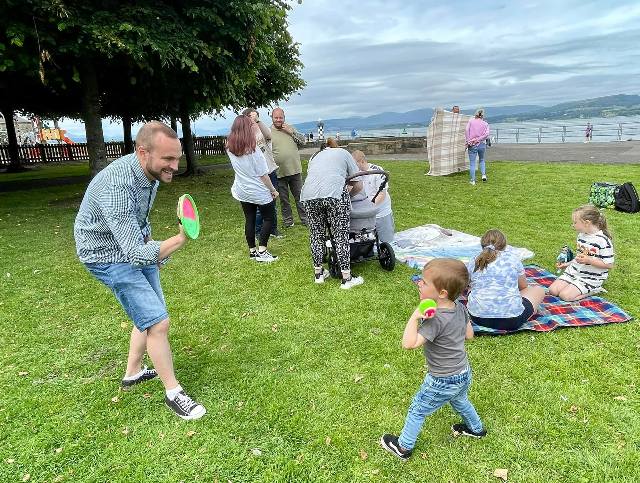 "Coronation Park is located right at the front of Port Glasgow with stunning views across the River Clyde and can be seen from our church front door," Mr Boyle said.
"We also thought, especially with the costs rising at the moment, why travel far and spend lots of money on buses and so on when we have something so great on our doorstep?
"We have new families, new children, our church is growing, so it also gave everyone a chance to get to know each other."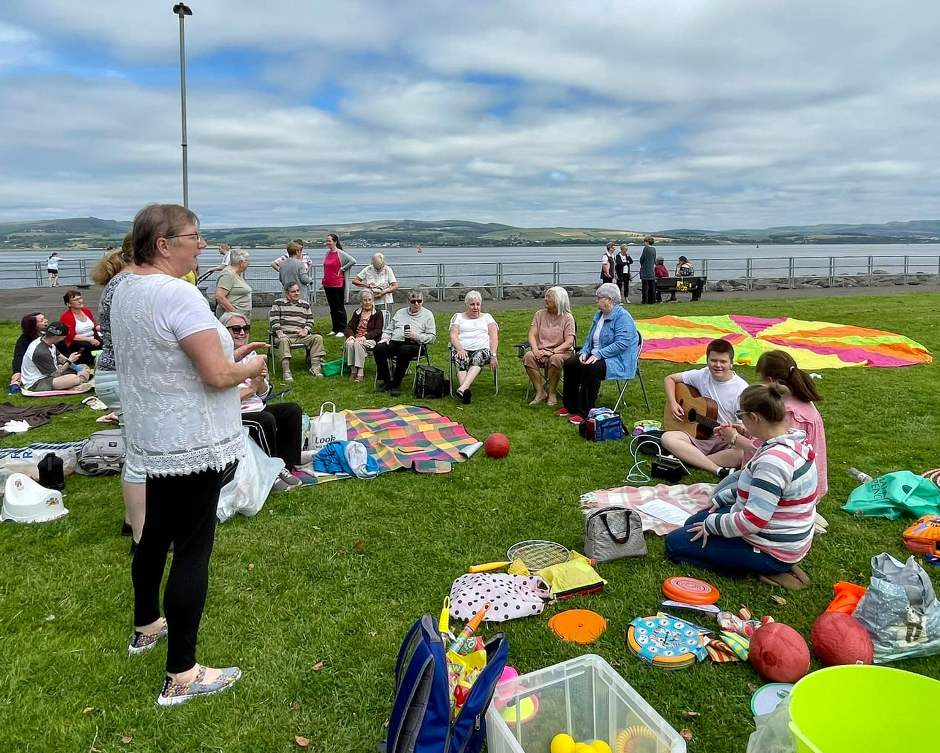 Conversation starter
Members of the wider Port Glasgow community were invited to come along too and at one point there were more than 90 people in the park.
"The day was absolutely amazing," Mr Boyle added.
"The feedback has been so positive, with everyone requesting that this becomes a regular thing. They loved that it was so simple, not expensive, and a chance to just meet up and enjoy each other's company. It also got the church out there in the community. It started conversations with passers-by, showed the community that we are a friendly bunch and that they are welcome to be part of that too."