Talking ministry: "Explore your sense of call with an open mind"
Published on 15 February 2021
A children and youth worker is encouraging those interested in different types of ministry within the Church of Scotland to "explore your sense of call with an open mind".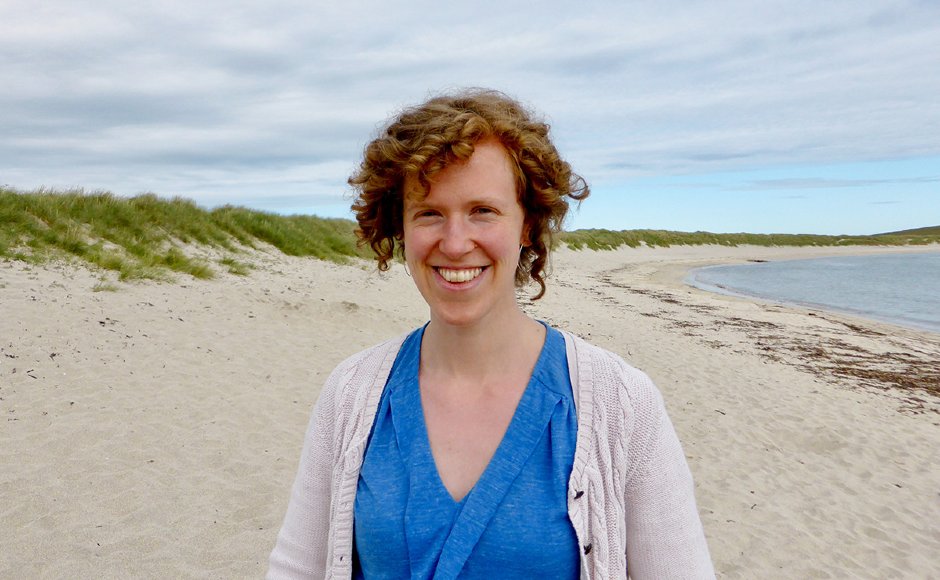 Ellen Griffiths Weir, who is based in the recently formed parish of Shetland, explained that her own path had been "a bit circuitous" but that she is "delighted" with where she has ended up.
"I love being part of God's mission in this way and trust that God will bring good things out of the journey even if it's difficult in the middle of it," she said.
"Be attentive to how God is forming you and trust that He can use you. I'm all for trying to encourage people to not doubt themselves - we need people and their gifts."
Ms Griffiths Weir is the second person to feature in a new series of in-depth monthly interviews called Talking Ministry.
Reflecting on the role she has been in since 2018, the former teacher said that one of the highlights had been the chance to shape it from the start.
"I absolutely love this job. It's hard, I think because it's a brand-new job and there's no template, but I'm energised by the challenge of that," she said.
Referring to Shetland's recent transition from being a presbytery to a single parish, Ms Griffiths Weir said: "I have hugely appreciated how the people in Shetland have navigated the changes going on within the church here.
"It's such a radical shift and it's an honour to be on part of that journey with people so far."
Each month throughout 2021, the Talking Ministry series will share a personal story from those serving in Christian ministry, as well as discernment resources filled with questions, prayers and reflections to help encourage your own reflection on how God might be calling you.
You can read Ellen Griffiths Weir's full interview and access the resources for February on our Talking Ministry page.