Supporters rise to fundraising challenge for Christian Aid Week 2021
Churches and advocates are getting ready to raise funds for Christian Aid Week 2021, which will run from Monday 10 May to Sunday 16 May.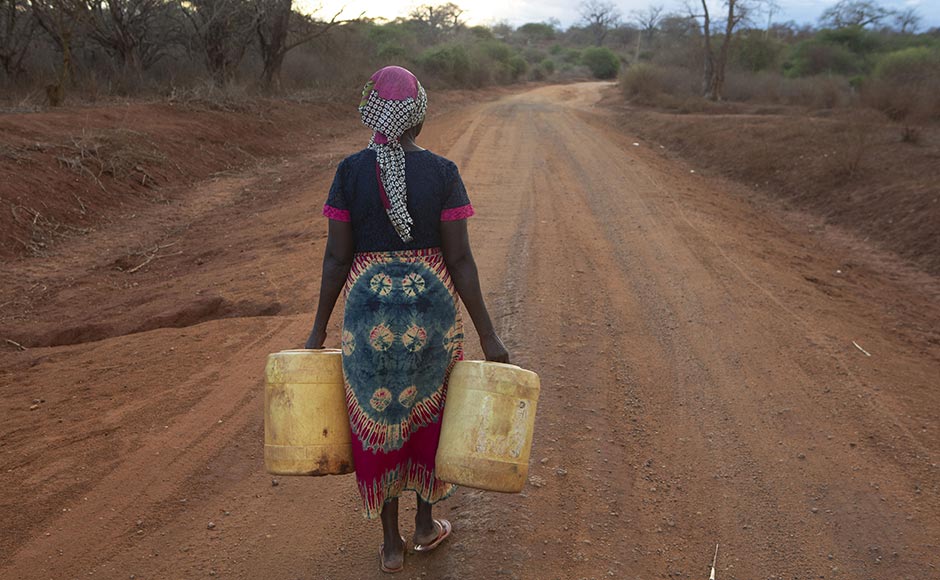 This year's fundraising is more creative and energetic than ever: from an 80-lap loch walk in East Kilbride to a Speyside challenge involving churches along the length of the River Spey.
Rt Reverend Dr Martin Fair, Moderator of the General Assembly of the Church of Scotland, recently took part in the Kiltwalk to raise funds for the international aid charity. This week he will be showing his support by hosting a quiz night on his Facebook page on Saturday 15 May at 7pm.
Dr Fair is encouraging everyone to join him on Saturday night and to support the work of Christian Aid.
"The work of Christian Aid is as vital now as ever and it's been my privilege to offer my support in as many ways as has been possible," he says
"Well the quiz will allow us to do just that AND to have lots of fun into the bargain!
"You can play on your own or with your family group or you can form a team digitally.
"There will be some serious quiz rounds and some laughter and nonsense! But if together - and through Christian Aid - we can make a difference, I'll be more than delighted."
Support the Moderator's Christian Aid fundraiser
Climate chaos coupled with the coronavirus pandemic are a double threat to lives and livelihoods in the world's poorest countries. And at the heart of Christian Aid Week this year are stories from the frontline of the climate crisis, for example in rural communities in Kenya where women walk many miles each day to collect water.
In the last few years Kenya, has been experiencing weather extremes, with drought followed by relentless rainfall and flooding. In Kitui, eastern Kenya, 8 out of 10 people depend on sufficient rainfall to grow crops. Without water people can't earn a living and they go hungry.
Sally Foster-Fulton, Head of Christian Aid Scotland says,
"In Scotland we are surrounded by an abundance of water in our lochs, rivers and reservoirs. It's hard to imagine having to walk many miles to collect water, and then carry it home in heavy jerry cans.
"This Christian Aid Week we come together as one community against global poverty and injustice and we remember people like Rose in Kenya, for whom climate change means no water and a long walk in the heat, often with an empty stomach.
"Let's stand alongside our sisters and brothers in Kenya, our global neighbours, in the name of climate justice and vaccine justice. With your support we can work with our partners in Kenya to find solutions to climate change, and support communities to build earth and sand dams so they can harvest water closer to home.
"We know that the fight against climate change has been hampered by coronavirus. And so, alongside the People's Vaccine Alliance and global faith leaders, let's pray for the equitable and swift distribution of Covid-19 vaccines around the world."