Scottish church leaders respond to UK Government foreign policy review
Published on 18 March 2021
The Moderator of the General Assembly of the Church of Scotland has joined seven other Scottish church leaders in signing a statement responding to the UK Government's integrated review of foreign and defence policies. The review, discussed in the UK Parliament on Tuesday, proposed removing the cap on the number of nuclear weapons stockpiled, allowing for an increase of up to 40%.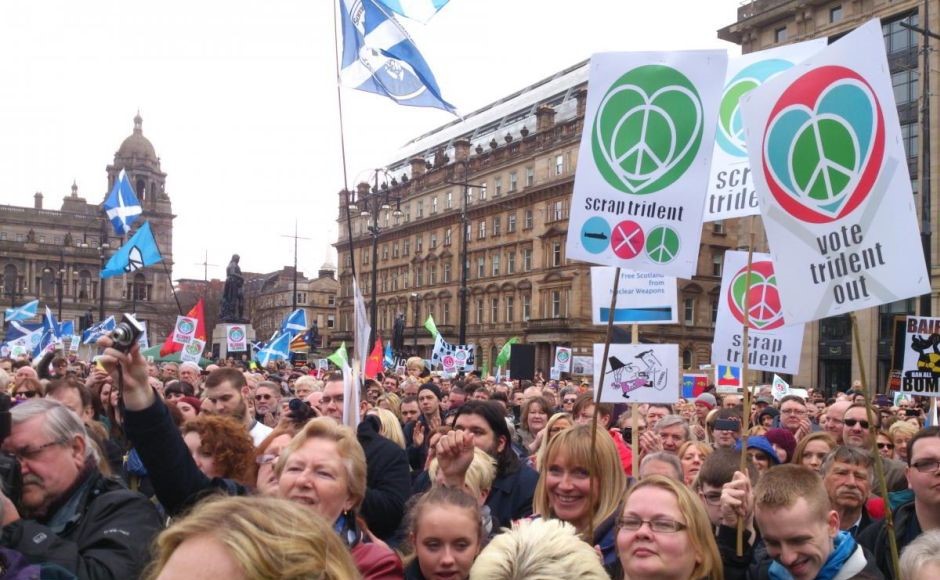 The statement
The UK Government's decision to increase the number of Trident nuclear warheads the UK can stockpile by more than 40% is a deeply worrying development.
The move, part of the integrated review of defence, security and foreign policy, is a retrograde step which threatens the common good and reverses nearly 30 years of gradual disarmament.
The decision is a contravention of the UK's obligations under the UN Non-Proliferation Treaty and undermines the international rules-based order. It ignores the growing global movement in support of the UN Treaty on the Prohibition of Nuclear Weapons which calls for 'the irreversible, verifiable and transparent elimination of nuclear weapons'.
For many years, Scottish churches have agreed that the use, or threat of use, of nuclear weapons is immoral and their very possession should be condemned in a world that needs peace.
The financial cost of a larger nuclear arsenal cannot be justified in the face of the UK's high rates of poverty and deprivation, and the challenges of the climate emergency and the Covid-19 pandemic.
The UK must take its responsibilities and Treaty obligations seriously, strive for global nuclear disarmament, and work towards peaceful and cooperative international relationships.
Signatories
Rt. Rev. Dr Martin Fair, Moderator of the General Assembly, Church of Scotland
Rt. Rev. William Nolan, Bishop of Galloway, Commission for Justice and Peace, Catholic Bishops' Conference of Scotland
Most Rev. Mark Strange, Primus, on behalf of the College of Bishops, Scottish Episcopal Church
Rev. John Fulton, Moderator, United Free Church of Scotland
Elizabeth Allen, Clerk of General Meeting for Scotland, Religious Society of Friends (Quakers)
Rev. Paul Whittle, Moderator, United Reformed Church (Scotland)
Rev. Mark Slaney, District Chair, Methodist Church (Scotland)
Rev. May-Kane Logan, Chair, Congregational Federation in Scotland