Minister writes new song for COP26
Published on 27 October 2021
A minister with roots in Glasgow has recorded a new song for the COP26 UN Climate Change Conference taking place in the city from 31 October to 11 November to encourage people to take action on global warming.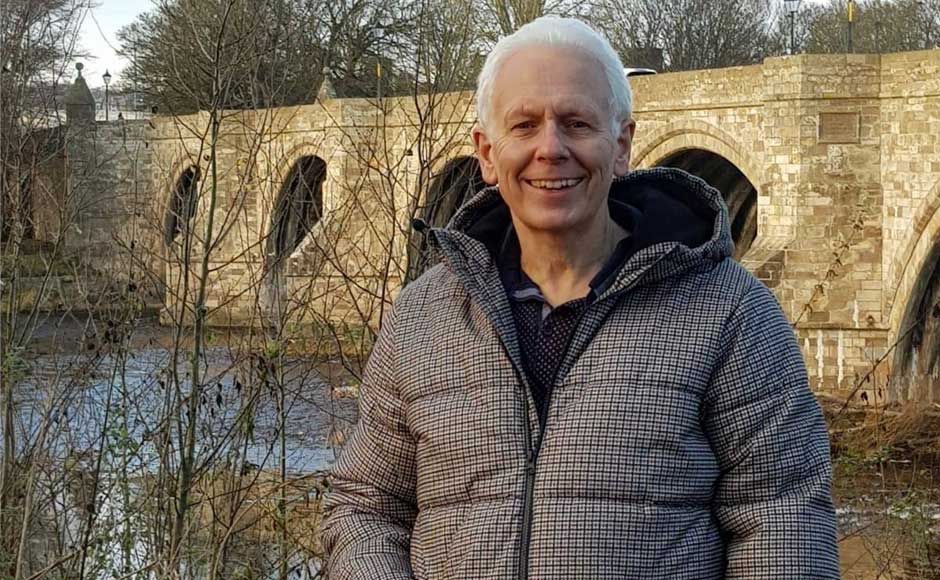 Rev Ken Donald,who grew up in Milton, Glasgow and is now minister for of Prestongrange Parish Church in East Lothian, was inspired to write his song Rise Up as world leaders gather in Scotland to tackle critical environmental problems.
Rise Up is a stirring anthem that urges all of us to come together to care for creation and give hope to people across the world.
"I was inspired to write the song when I learned that the COP26 would be in Glasgow this year," Ken said.
"I hope people will access the song during the conference and be encouraged to make the changes needed to protect the future of the earth and all God's creatures."
A singer-songwriter since the 1980s Ken has also worked with homeless Scots and served as a minister to congregations in Wester Hailes in Edinburgh, Aberdeen, East and West Wemyss and Kincardine.
The COP26 (Conference of Parties) will bring together world leaders and activists from across the globe to seek agreement on a plan to address the challenges of climate change that will influence the future of life on earth.
A video Ken created for the song features school children from Twin Palm Community School, Ngombe in Lusaka, Zambia.
The school works with the Scottish Christian charity Mwana Ministries,
It seeks to improve the lives of children in Zambia, Africa, through education and entertainment, including a television puppet show called Tommy Time.
Climate change has profound implications for the world and the impact falls most heavily on people in poor countries who have done the least to cause global temperatures to rise.
This is very clear in the western province of Zambia where thousands of people on the brink of starvation travel many miles to a food distribution centre.
Changing weather patterns in the Mwandi district, where the Church of Scotland's mission partners, Ida and Keith Waddell, have their main base, have caused severe drought which has led to crop failure, the loss of livestock, starvation and death.
Ken says Janey and Evans Mukumba, who run Mwana Ministries, are working hard to improve life chances for children and those of us in the richer countries can also play our part.
"The worst harms of climate change are falling on people in the poorest regions so we must act now to support children like the children in the video who live in vulnerable communities across the globe," Ken says.
"We can come together to care for creation and prevent the drastic increase in environmental disasters that our human activities have caused.
"With God's help we can ensure everyone has a safe place to live and a bright future."
You can download the song from most major music platforms including Spotify, Apple Music and Amazon. Any proceeds will go to Mwana Ministries in Zambia.
Rise Up
We gotta rise up
And bring hope to the nations
Gotta rise up
Together as one
Right now the world is waiting
Act now there's no escaping
Now is the time to change the future
Rise up and care- for the world- in its need.
Hear the cry, creation is groaning
It's longing for freedom to come
Earth and sky- and our deep sorrow-
Waiting for hope in a new day begun
Oceans of justice and rivers of fairness
Do the right thing and blessing will come
God of love -have mercy on us-
Show us the way - Let justice be done
See the weak the poor and the weary
Sad and crushed by profit and loss
Skies are black and land is burning
Rivers are roaring and storms show their power
Burning hot sun and floating ice melting
The cry of our children is laid on the line
Something's wrong- and needs to be right-
We need your help- while there is yet time.
Chorus
Act justly, love mercy and walk humbly with your God
Act justly, love mercy and walk humbly with your God
© Ken Donald 2021