Minister for new community near Perth holds 'pop-up picnic' for residents
A minister responsible for spreading the Good News of Jesus Christ in a new housing development outside Perth organised her first community pop-up picnic.
Rev Anne Stott said it was great to see residents of Bertha Park come together yesterday following the easing of lockdown restrictions.
Two dozen people gathered on a piece of grass in the heart of the development to enjoy lunch and chat with some of their neighbours whom they had never met before, largely due to COVID-19.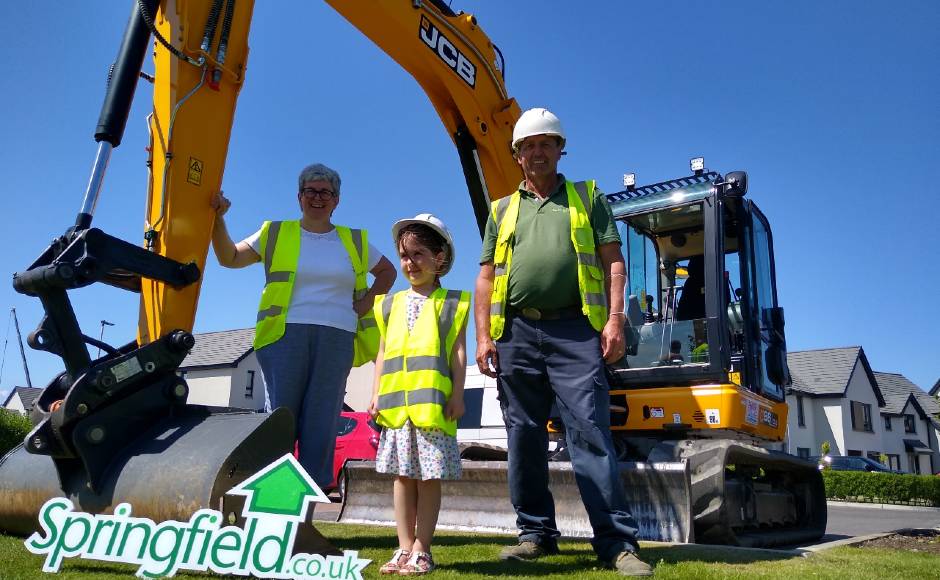 They brought their own food and drink, chairs and blankets and were spaced out so people were not mingling too closely together in strict accordance with social distancing guidelines.
Springfield Properties, the primary developer of Bertha Park, provided a mechanical digger to entertain the children who enjoyed ice cream and games including Swingball and getting temporary water-based tattoos.
Miller Homes is also involved in Bertha Park, which has its own secondary school, and donated money to help run the picnic which was held between 12pm-2pm.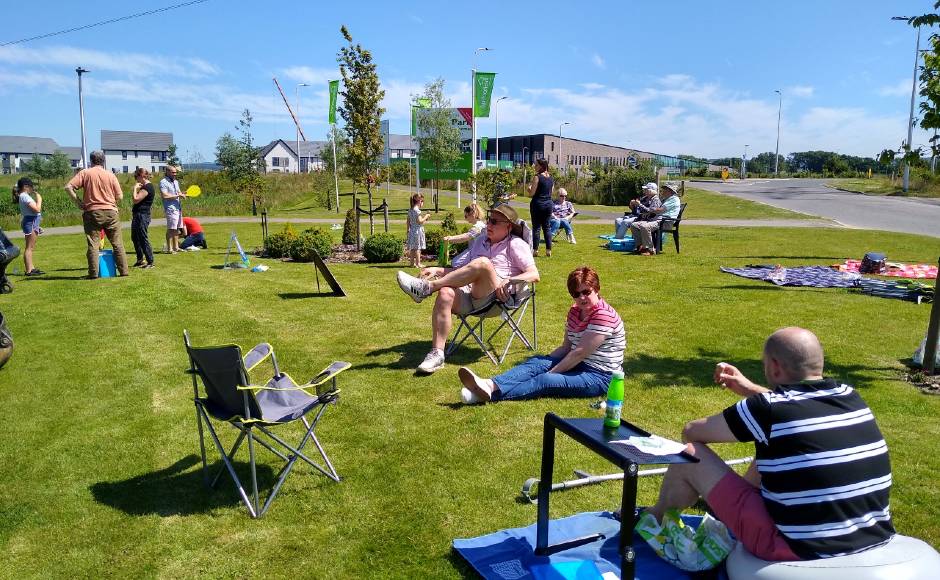 Mrs Stott, who has served as the community minister since late 2019, said: "The Church is very forward looking and my role is to nurture a new way of doing church in Bertha Park where there are plans to build 3,000 houses over the next 30 years.
"The General Trustees of the Church of Scotland are in the process of buying premises which will be used as a community drop-in space where people can meet.
"However, it is unlikely to be available for use until the autumn so I thought to myself what can I do in the meantime to bring the community together?
"About 250 houses are now occupied with at least 50 since Christmas and these people have never not lived here without COVID-19 restrictions.
"So, I thought a pop-up picnic was a great opportunity for people to come along with their own picnics, chairs and blankets and meet their neighbours for a couple of hours.
"We provided hand santiser and a leaflet detailing social distancing rules and it was a marvellous day of sunshine and fun.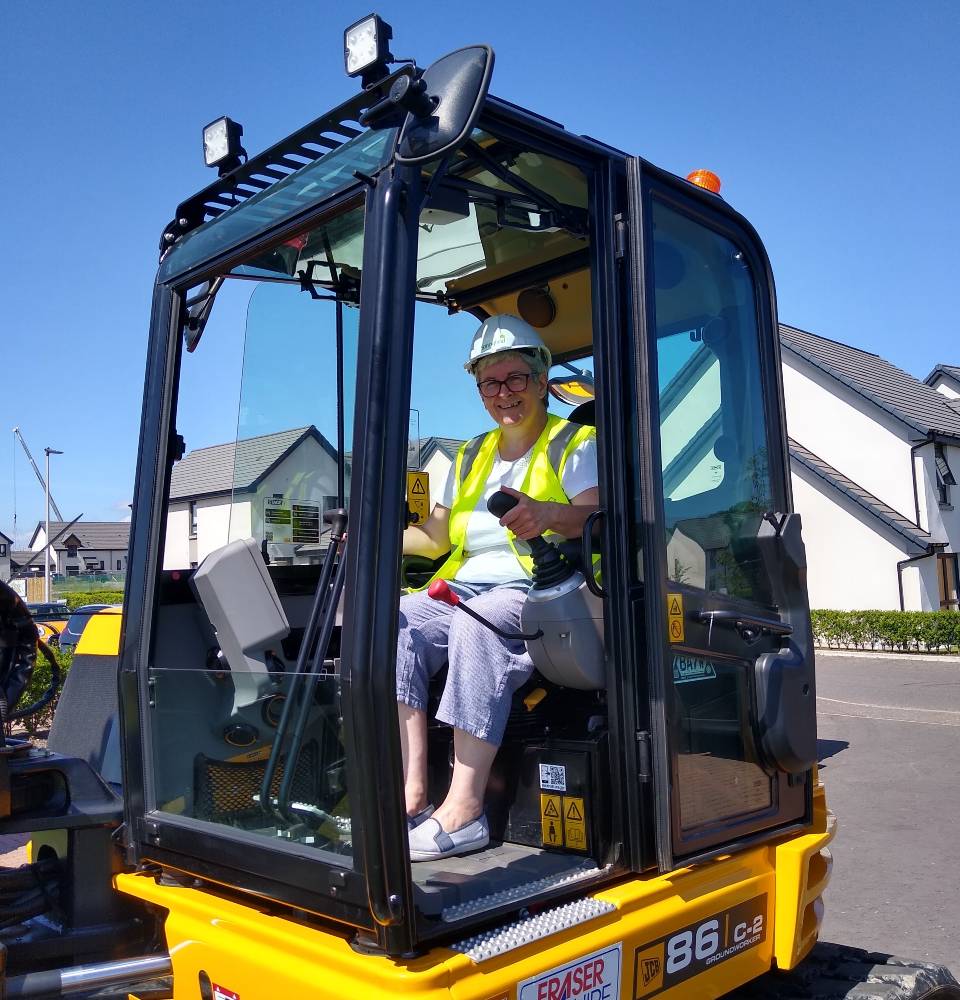 "We have been living through turbulent times due to the pandemic and my mission is to show that Christianity offers peace, hope and strength."
Mrs Stott, who had a team of helpers, is an Ordained Local Minister and pioneer worker for Perth Presbytery under the supervision of Perth Riverside Parish Church.
She said she is enjoying connecting with the new residents of the countryside community, just off the new roundabout on Ruthvenfield Road, but it has not been without its challenges.
"It has been exciting and interesting having to adapt the role of ministry in many ways," explained the former school teacher.
"Without a focal point to gather, connecting with people has been challenging but that said, the first lockdown last year provided an opportunity to form partnerships with other community groups and local charities to provide food and prescription deliveries to the community."
During her time in the role, Mrs Stott has delivered welcome packs to new residents and left Easter Eggs and Beebombs, handmade wildflower seedballs, on their doorsteps.
Prior to the pandemic, she gave residents Advent calendars and organised a "Nativity Carol Crawl" event which she says people are still talking about and hope another one is held in the future.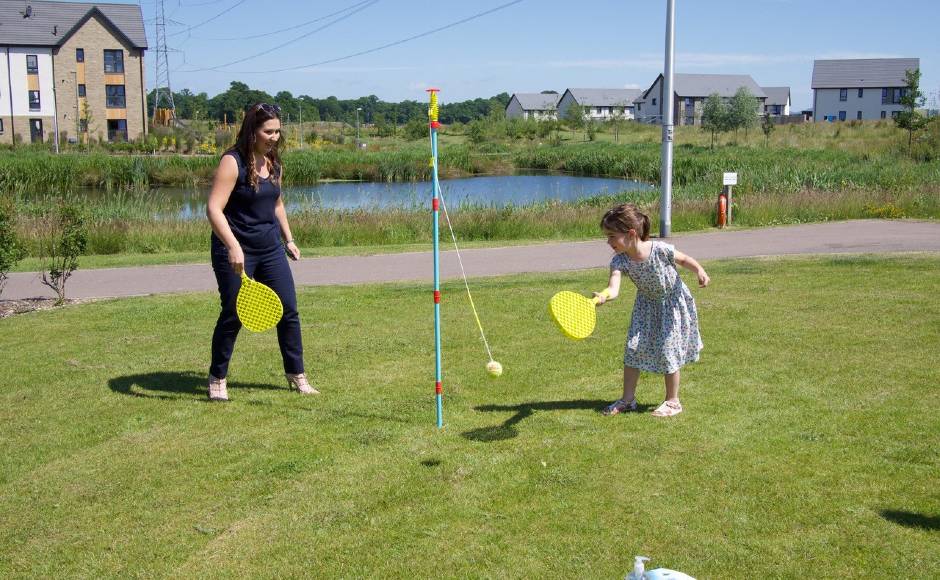 Mrs Stott said: "I did my first home visits in December 2019 so people are used to seeing me appearing on their doorsteps or on their streets.
"I have found people to be very friendly and positive and as it is a new housing area, they are quite outward looking, open and keen to have local community events."