'Light for Lives' will honour loved ones lost on anniversary of lockdown
Published on 17 March 2021
The Church of Scotland is encouraging people of all faiths and none to light a candle in remembrance of those who have passed away in the last year on the anniversary of the first lockdown on Tuesday 23 March at 7pm.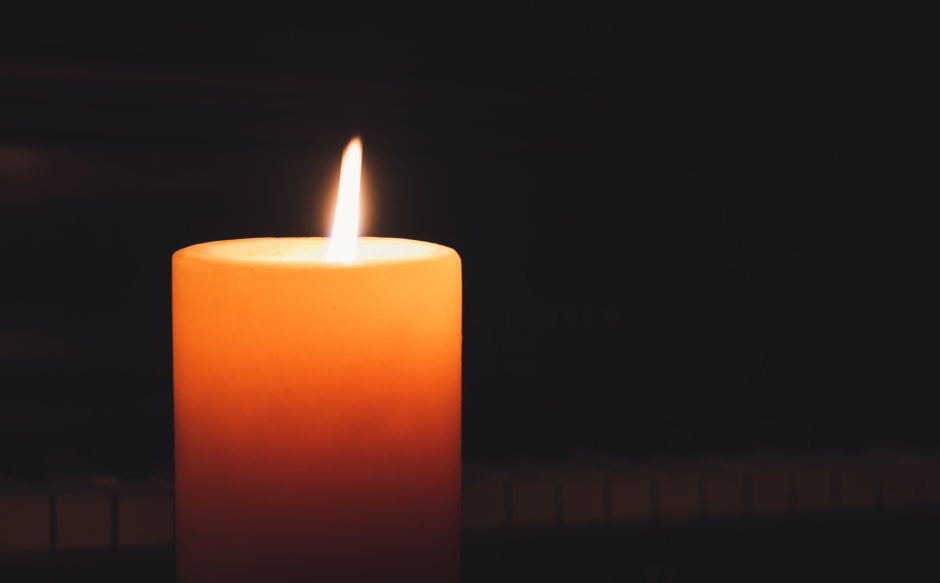 Rev Robbie Hamilton, minister of The New Wellwynd Parish Church in Airdrie, explained that it was a chance to acknowledge a "collective sense of loss" both within local communities and at a national level.
Light for Lives
After conducting a large number of funerals throughout the year, around 35 of which were for members of his own congregation, Robbie realised that there was a need to remember both those who had died and those who have been bereaved. Working with other ministers and members within the Presbytery of Hamilton, the group came up with the 'Light For Lives' event.
"Even when we reached a death toll of 10,000 people last April I felt like the people who were left bereaved were forgotten about within the statistics," he said.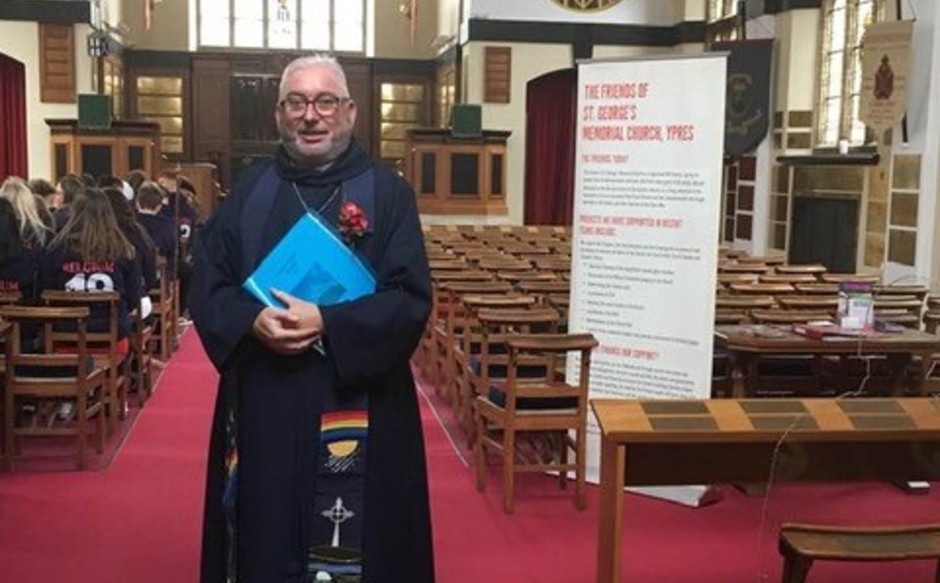 "We understand why there have been limitations - it has been what we've had to do to help people to keep safe.
"But as a minister I've known how weird it is to have just 20 people together in the church when ordinarily the church would have been packed for many of the funerals I have performed over the last year.
"We're going to go back to church as a congregation and when we look around there will be people who were there last year but have just disappeared. That's hard - not just for churches as many groups are going to face this so I think we need to join together.
"It has been soul destroying and I thought communities and the nation should really draw alongside them in some kind of tangible way.
"One of things I want to encourage people to do is if they know someone who has had a bereavement to actually specifically remember them at that time and perhaps send them a wee card saying this. I think it's so important to know you've been remembered.
"It's a small thing - it won't take a lot what we're asking people to do - but the effect of it can be significant."
An event for all
Robbie, who has lost four members of his own family over the last 12 months, has written a prayer which he hopes people can use when they light the candle, although he is keen that people with no connection to the Church of Scotland also feel able to take part.
"'Light for Lives' is for people of all faiths or no faith - people don't need to use the prayer they can just remember or read a poem," he said.
"We've also created a lament based on a Psalm and set to the traditional tune 'David of the White Rock', and we're hoping that pipers might be encouraged to play it.
"We chose 7pm partly because maybe families can be together then, but also it's to recognise the darkness that's engulfed our nation and people's lives, with the candle representing a glimmer of hope; as people of faith it's a light that we can shine."
A year like no other
Rt Rev Dr Martin Fair, the Moderator of the General Assembly of the Church of Scotland, is also hoping that people across Scotland and beyond will be feel able to take part in the 'Light For Lives' initiative.
He said: "Other than those who remember the war years, this has been a year like no other - and not for good reasons.
"All of us have lost in one way or another and, of course, many have actually lost friends and loved ones, often in the most tragic circumstances.
"And yet there have been positives. Communities have come together in wonderful ways and that's exactly what light for lives is all about - all of us coming together to remember and to stand as one. I very much hope that people across the nation will participate."
People are welcome to take part using the hashtag #lightforlives on social media.
Dr Fair also signed a letter alongside other faith leaders backing Marie Curie's call for Tuesday 23 March to be a National Day of Reflection.
Prayer
Lord of light and life,
where there is darkness,
let your light shine, the light that brings new life.
As we remember those who have lost their lives,
we pray...let your light shine.
As we remember those who are left, whose lives have changed,
we pray...let your light shine.
As we remember these difficult times,
we pray...let your light shine on all of us and before us to see a way through and beyond.
Let your light shine on the whole of creation today,
tomorrow and forever.
In the name of Jesus who is light and life for all.
AMEN.
Lord, you have been a refuge - a lament to the tune of David of the White Rock
Resources