Kirkcaldy churches welcome union as a "blessing and an opportunity"
Published on 31 March 2021
Two churches in Kirkcaldy who have welcomed their union as a "blessing and an opportunity" will hold their first in-person worship as one congregation from Good Friday (Friday 2 April).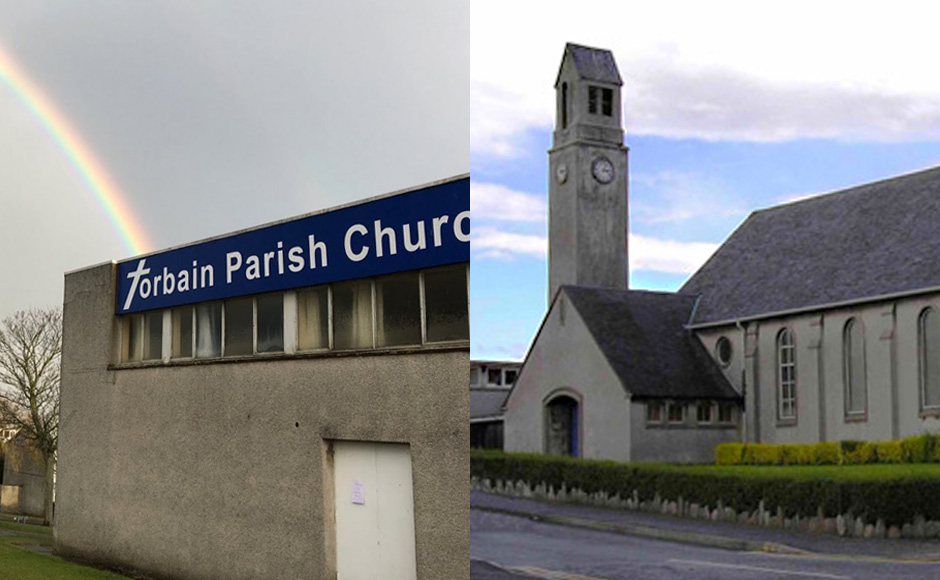 The newly formed Templehall and Torbain United Church officially came together on Thursday 24 February when the occasion was marked on Zoom with a service.
Those who took part included members of Templehall and Torbain churches, as well as the Moderator of the Presbytery of Fife, Rev Jane Barron, and Rev John Murray, who preached in the new congregation.
Mrs Lauren Jones, the community outreach worker for the church, said: "The union between Templehall and Torbain is a blessing and an opportunity and it's clear that by working together we can achieve so much more than the churches could separately.
"We have been working together for some time now to be able to make this union a reality, and we are all now looking forward to being able to call a full-time Minister of Word and Sacrament, continue our outreach work, and serve as God wanted us to."
It is planned that both the current session clerks will continue in the role with the new congregation and share their duties across both church buildings.
Mr George Thomson, who was previously the session clerk of Templehall Parish Church, said that it is "onwards and upwards" for the new church.
"The unification comes at a time of God's choosing - both churches were needing to learn how to do church differently and before the pandemic were uniting to achieve this aim," he said.
"The pandemic has shown us that by working together we can achieve so much more for the parish. The union gives both church members and office-bearers hope that shared communities can reveal shared values and goals."
Mr Gordon Thomson, who was previously the session clerk of Torbain Parish Church, described the changes as "hugely exciting".
"The integration of our two neighbouring churches is founded on the recognition of both previously separate congregations that to move forward confidently and sustainably we have to do something radically different as a consolidated church presence," he said.
"Combining our resources has unlocked many hugely exciting opportunities for our rejuvenated Church to achieve a new vitality and enriched sense of mission at the heart of its large, vibrant, combined community."
Services will be held at 7pm on Friday 2 April at Templehall Church and on Sunday at 11am at Torbain United Church and led by Rev Brian Porteous. Due to anticipated demand, please book a seat for the Torbain Sunday service.