Join together in prayer with CrossReach this Lent
Published on 16 February 2021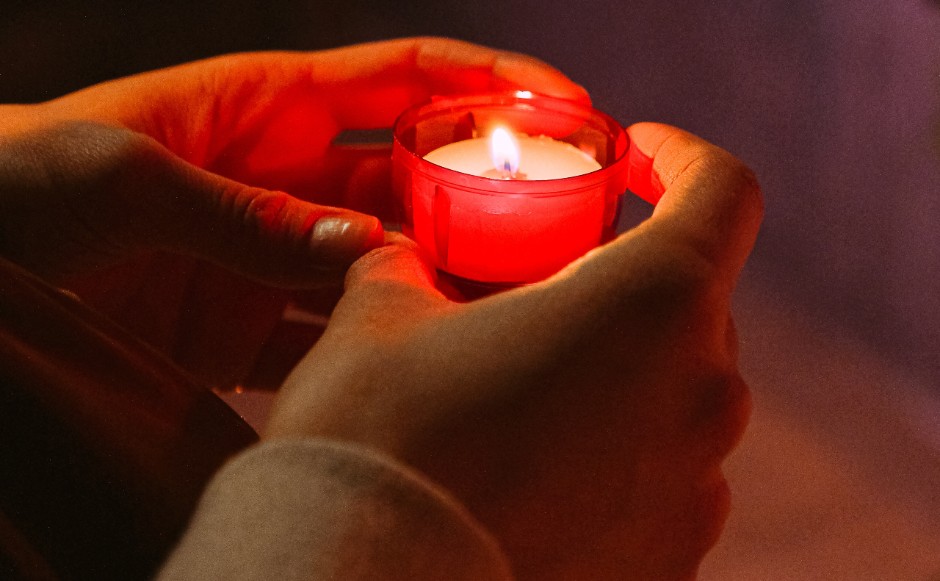 CrossReach is combatting isolation this Lent by inviting everyone to send them a prayer from 17 February to 3 April, which will be collected together and released on Easter Sunday.
Entries can be submitted to the Church of Scotland's social care arm as a short 10-second video, audio file, or letter, which will then be used to create a single online prayer stream.
The 'Prayer Share' aims to cut through the loneliness of the pandemic and encourage people across Scotland to share our personal wishes for ourselves, our loved ones, our neighbours and the world.
Rt Rev Dr Martin Fair, Moderator of the General Assembly of the Church of Scotland, will provide the first prayer and has made a short video message encouraging people to take part.
"So many of us pray - even folks who wouldn't necessarily go to church or even think of themselves as religious, and yet we find ourselves praying," he said.
"It's something within us that suggests we want to connect with something outwith of us."
Viv Dickenson, CrossReach's chief executive officer, said:
"Crossreach supports people of all ages who face significant challenges in life, and this year we know that life has been challenging for an awful lot of people.
"For some, however, feeling lonely or isolated is nothing new. Before this pandemic struck many people told us they were isolated, perhaps struggling with an addiction, their mental health, having lost a home or experienced a family breakup; perhaps living with the reality of grinding poverty or perhaps simply just growing older and being unable to participate any more in their communities: each one an individual all longing and praying for a connection, a listening ear and a helping hand.
"So this year, in the lead up to Easter, we'd love you to join us in something powerful and special but really simple."
CrossReach is one of Scotland's largest voluntary social care agencies and operates more than 70 vital services across the country. Every year CrossReach helps more than 10,000 of Scotland's most vulnerable people supporting them to overcome their addictions, win their battles with depression, ease their anxiety and live the life they deserve.
Ordinarily CrossReach supporters take part in fundraising activities including walking pilgrim routes, running marathons and abseiling off the Forth Bridge, all of which have not been possible since the pandemic. Instead, the 'Prayer Share' is a great way to get involved whilst we can't be together physically.
"Easter Sunday brings with it the clarion message of forgiveness, of hope and of new life," Viv says.
"Every prayer you send us will make a difference and will help us offer hope to another this Easter.
"If you'd like to support in another way we will be taking donations which will help us to answer the prayers of people in vulnerable situations all over Scotland."
How to submit a prayer