Inverclyde church welcomes 12 new members
A church in Inverclyde has welcomed 12 new members during a Sunday service, all of whom had recently completed communicant classes online.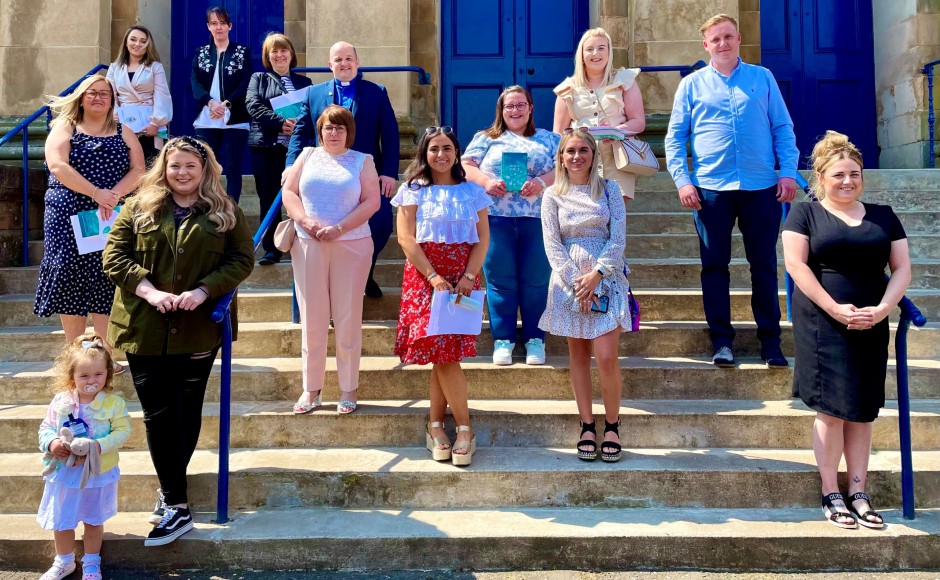 Rev William Boyle said he was "absolutely delighted" that they had joined Port Glasgow New Parish Church and that four more people will do the same in the coming weeks.
He said: "After a long wait for all of them due to the coronavirus pandemic, the day finally came for us to be together and celebrate with them.
"Each of the new members went through a six-week new communicant's class which had to be on Zoom due to restrictions.
"We started off with five new members and one class which grew to three classes and in total 16 new members.
"We focussed on the theme of acceptance, belonging, commitment and discipleship as well as scripture and an exploration of the vows they will be asked on the day.
"Sadly, we couldn't have something after the service but will do this at a future date when things are back to some sort of normality."
The new member was presented with a Church of Scotland certificate, a Bible and a handmade card.
Mr Boyle said the service was about how "we don't just belong, we also go out and serve with a passion for others".
"We heard the message from our outgoing Moderator of the General Assembly of the Church of Scotland, the Very Dr Martin Fair, where he said that there is work for us to do as a Church and that as a congregation with our new members we are all in this together, focussed on mission, with a passion for serving the people of our town", he said.
"With many services being removed from our town by various organisations, and with 16 new members and the possibility of a future building extension which is currently in the planning stages, we are investing in our town, we are here for the people of our town and we are creating a well-equipped space in the right place."