Former professional musician to be ordained and inducted to the Presbytery of Lewis
Published on 25 June 2021
A former professional musician will be ordained and inducted to the Presbytery of Lewis this evening.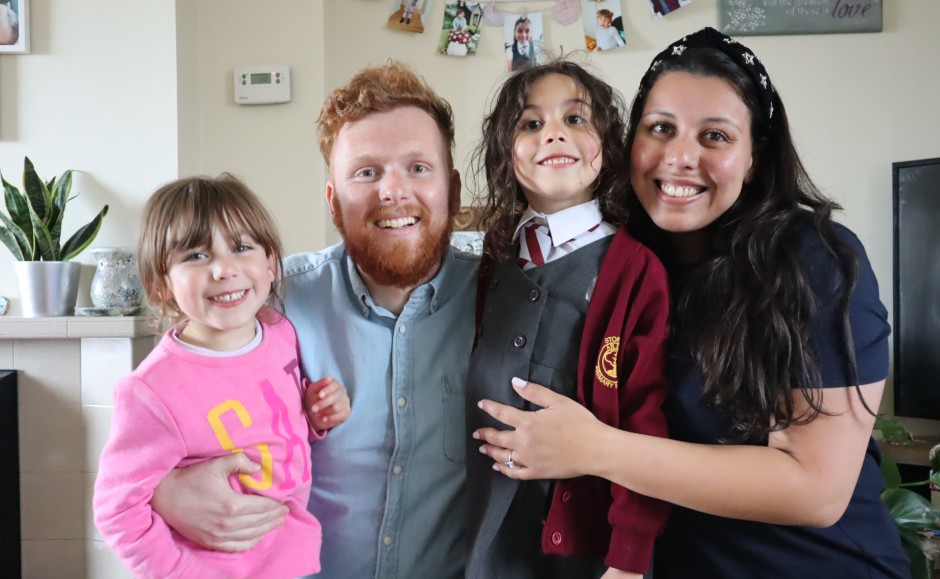 Brian MacLeod, who previously worked as a drummer, graduated from New College in Edinburgh at the end of last year and will officially take up the role of Assistant Minister at Martin's Memorial Church in Stornoway.
He began in December but said they had been waiting for a time when it would be possible for the service to take place in person.
Originally from Stornoway, Brian attended Martin's Memorial Church as a teenager before moving to Edinburgh to study for a degree in music.
"With my background in music I'll help develop the worship team, which will be a great blessing", he said.
"I love to preach as well, and I've had lots of opportunities here in Stornoway.
"I'll be trying to journey with folk, seeing how they're doing and providing some hope: the hope of The Gospel, the hope that we hold fast to."
In Brian's final year of university, he completed a dissertation on playing the drums in church worship.
Afterwards, he created a YouTube channel on the same topic, where some of his videos on drumming have been watched 100,000 times.
He spent the next few years as a professional performer including at various Christian events such as Clan Gathering and Refuel, as well as playing with different types of bands.
"I also worked for CrossReach for a year, alongside folks with learning disabilities, which was a really good point in my life - I loved doing that", he said.
Brian has been married to Talita, who is originally from Brazil, for seven years and the couple have two children, Esther and Lydia.
"I felt the call to ministry probably for years, but I always thought I would never be good enough or maybe that I would do it later in life when I'm hollier!" he said.
"During an Alpha weekend away with my church in Edinburgh, Holy Trinity Wester Hailes, Ian McDonald, who is the minister there and such a big influence in my life, prayed with me.
"He said 'Brian, actually you feel this call to ministry and I think it's maybe sooner than you think', and it really resonated with me.
"I was at Liberton Kirk for my discernment period and really enjoyed that.
"I've had a really good experience of the training process."
Placements at Palmerston Place and Craiglockhart followed, finishing off with a probationary period at Martin's Memorial Church.
Rev Ian McDonald will preach Brian in which will be "a huge blessing".
"I never thought that when I'd be getting ordained it would be at a church that means so much to me in my home town alongside a minister I admire so much, Rev Tommy MacNeil", he said.
"Coming out of the pandemic everything looks a whole lot different.
"At the beginning of the year we laid down a lot of things we do - men's groups, women's groups, street outreach and all the rest - so going forward as we open up again we will be looking at how will we do ministry now?
"What's it going to look like?
"Throughout my life I've had many great mentors, such as Rev Kenny Borthwick, people who have surrounded me with the good news of Jesus and it's my hope that I'll share the goodness of Jesus everywhere I go."
All are welcome to watch Brian's ordination online at 7pm tonight (Friday 25 June).