Fife church members support new mothers in Zambia
Published on 27 July 2021
Church of Scotland members in Fife are helping to save the lives of newborn babies and their mothers in Zambia.
Money donated by Hope Park and Martyrs Church in St Andrews and Strathkinness Church is being used to ensure that a surgical equipment steriliser machine is fully operational at Mwandi Mission Hospital.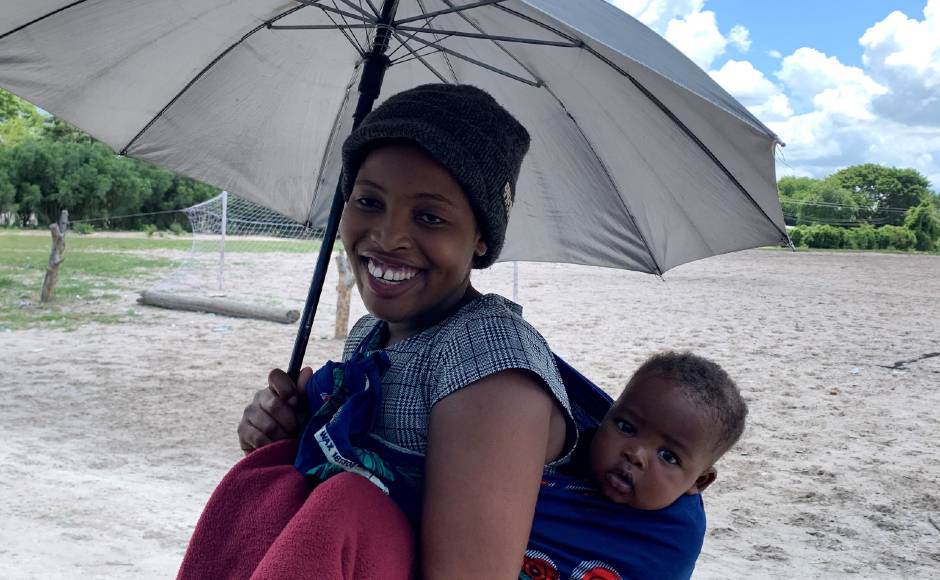 It will be used to pay for the road transportation of parts from a hospital in Lusaka, the African nation's capital which is nearly 500 miles away, and the construction of a new building to house the second-hand unit.
The hospital, which delivers 30 babies a month, has up until now had to rely on a small dental steriliser to clean multiple sets of instruments.
They are also used for cervical cancer screening, male circumcision to prevent the transmission of HIV and treating open wounds and sores.
The dental steriliser replaced a machine formally used by the American military – nicknamed the 'Green Goddess' and thought to date back to the Vietnam war era - which stopped working more than two years ago.
Muriel Gray, mission convener of Hope Park and Martyrs Church, said members of the linked charges are delighted to support the hospital through Keith and Ida Waddell - the Church of Scotland's mission partners in Zambia.
The married couple, a teacher and a theatre nurse respectively, are employed by the Church of Scotland to work with the United Church of Zambia which runs the facility and serves a population of more than 30,000 people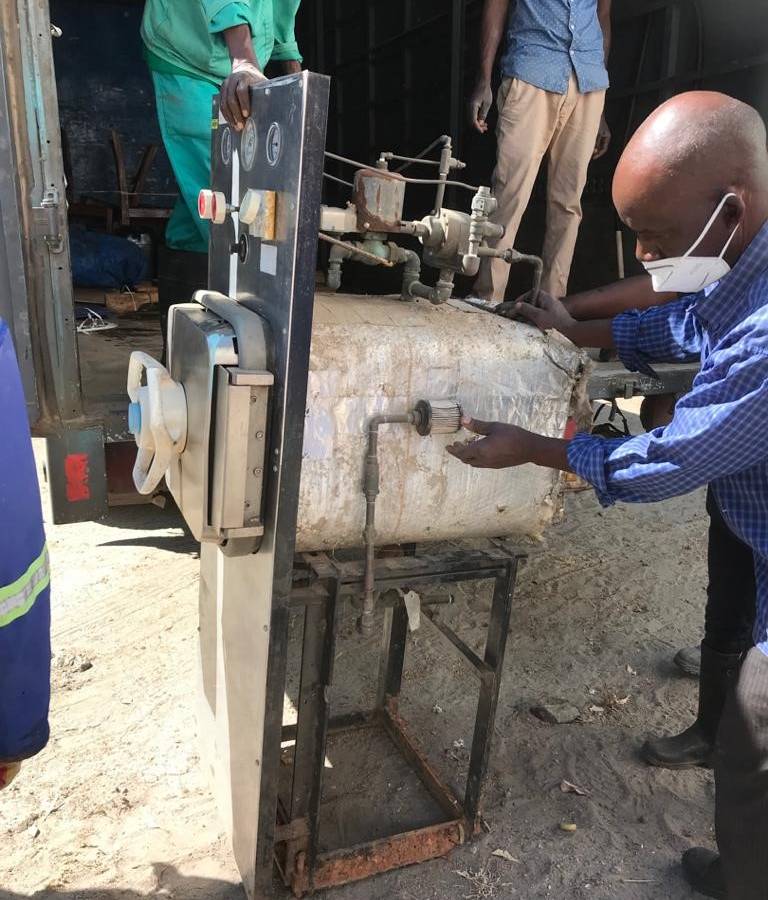 Mrs Gray said: "Keith and Ida visited Hope Park and Martyrs Church more than five years ago and told us about the mission hospital and its challenges.
"We do a fundraising appeal every year and this year we raised more than £5,000, despite COVID-19, and people are very happy to do so because they know that whatever they donate goes directly to where it is needed.
"People have been fabulously generous and have really taken the Waddells to their heart and we know that money is spent wisely and prudently at the sharp end."
Mr Waddell, who grew up in Greenock in Renfrewshire, said people in Mwandi, located in the western province of Zambia, were very grateful to Kirk members for all their support.
He said the UK Government's cuts to international aid will have a 'seriously damaging effect' in the country.
Earlier this month, MPs voted to confirm the £4 billion cut, departing from the UK Government's commitment to spend 0.7% of Gross National Income on international aid.
The decision was condemned by Lord Wallace, Moderator of the General Assembly, as "a moral failure".
He said poorer nations are still struggling against the COVID-19 pandemic and having severe difficulty providing access to basic healthcare, sanitation and vaccinations.
Lord Wallace said: "At this time they need more, not less, support to develop infrastructure, mitigate the impact of the climate crisis and work to overcome violence against women and girls."
Mr Waddell said the cut would mean a reduction of about £12 million for Zambia, which has been hit hard by COVID-19, and hospitals are reeling due to a lack of oxygen supplies.
"This will have a seriously damaging effect on the Zambian Government's attempt to reach a number of Sustainable Development goals in the areas of acute malnutrition and food security, on health and well-being, and the provision of clean water and sanitation for many of its underserved people," he added.
"While we understand that things are difficult economically in Britain at the moment, our supporting churches do not use the phrase 'charity begins at home' as an excuse not to help others including those people living overseas.
"Generous people in Scotland continue to give their money cheerfully to people in need here, in ways that will improve or make their lives better.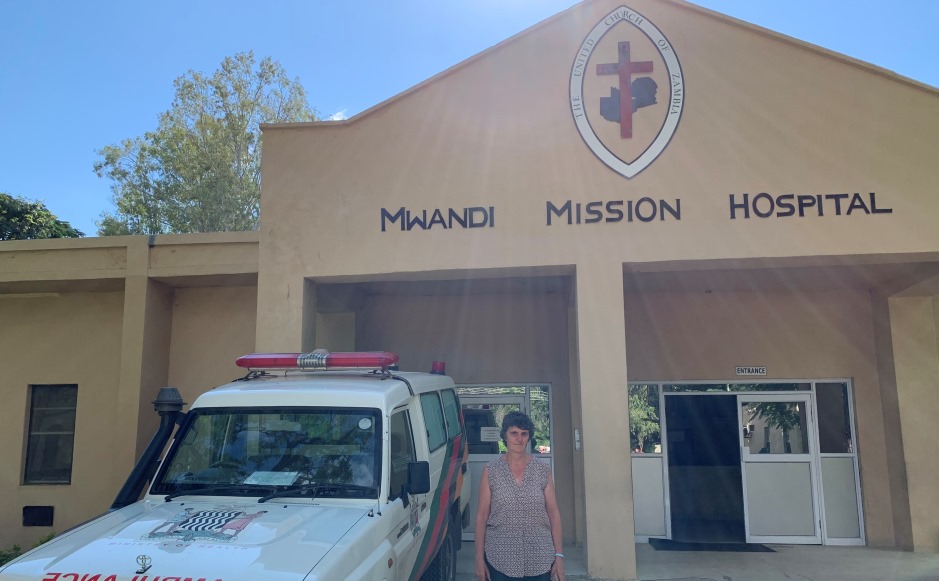 "With careful stewardship, a little can go a long way and a pound spent in Mwandi can do at times even more good than a pound spent in Milngavie.
"Quite simply, a life can be saved here for the price of a cup of coffee in Scotland.
"What to many in Britain is a drop in the ocean in monetary terms can make a substantial change for the better to the circumstances people in Zambia find themselves."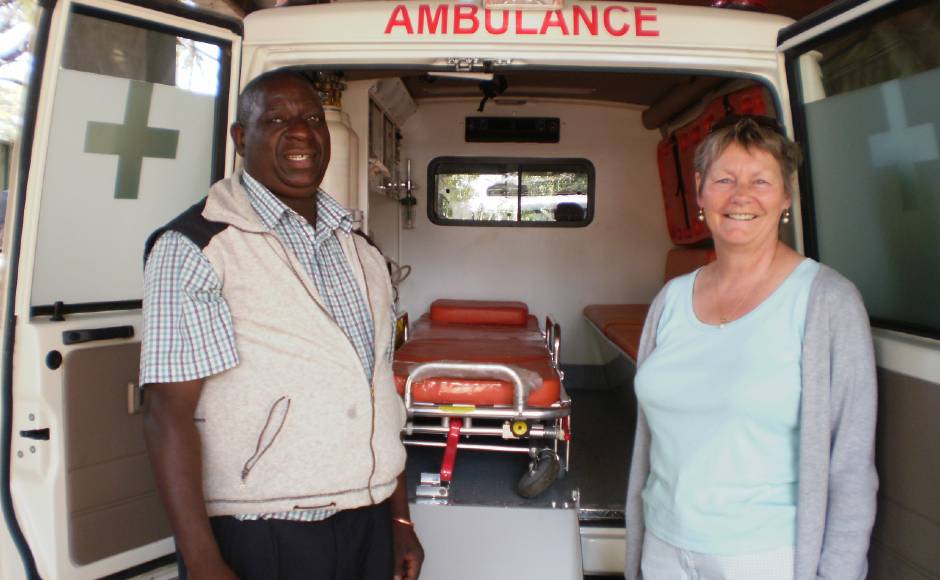 Mrs Gray said the Westminster Parliament's decision to reduce international aid is "very disappointing".
"To be British and to be proud about how much we help people less fortunate than ourselves around the world is important to a lot of us," she added.
"I feel that we are letting down people who really need our help."