Faith communities urged to pray for people caught up in Afghanistan terrorist attack
Published on 27 August 2021
Scotland's faith communities have been urged to pray for all those caught up in the horrendous "carnage" unleashed in Afghanistan.
Lord Wallace, Moderator of the General Assembly, said his "heart" went out to people killed and injured following two powerful blasts which struck the perimeter of Kabul's Hamid Karzai International Airport yesterday.
It has been reported that more than 100 people were killed – mostly Afghans and some members of the US armed forces - and around 150 were wounded.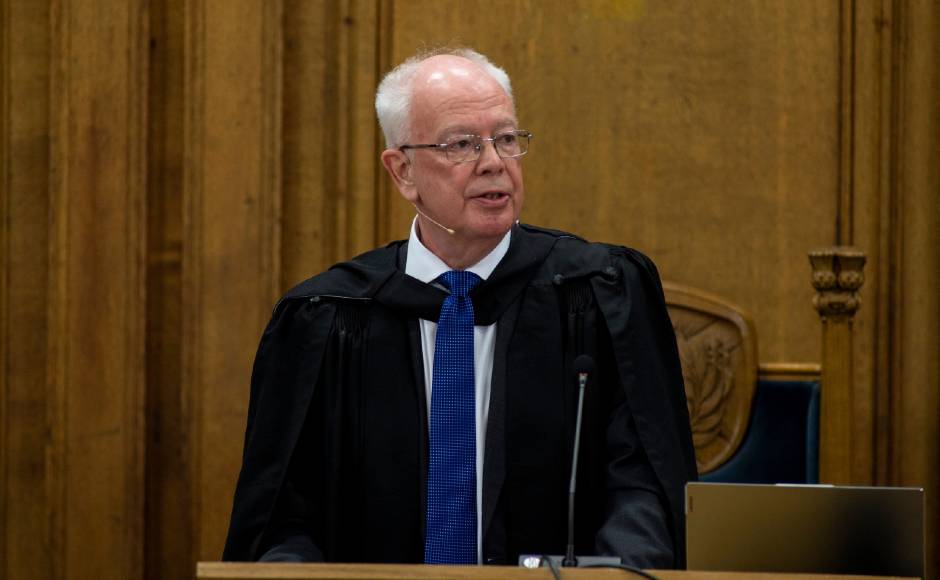 Lord Wallace said: "My heart and my prayers go out to all caught up in the carnage and aftermath of the bombings at Kabul Airport.
"All through the week we have witnessed scenes of people despairing and making anxious attempts to find a more secure future for them and their families.
"All this is now compounded by a vicious terrorist attack."
The bombings came hours after warnings about a threat of an attack by IS-K, the Afghanistan branch of the Islamic State group.
The first explosion happened close to the Baron Hotel which was used by British officials to process Afghans hoping to travel to the UK.
Prince of Peace
Lord Wallace said: "Let us remember in our prayers those who grieve and mourn, those who are suffering injury, medical and service personnel who are treating them and those who continue to try and help so many find a way to security.
"Let us not forget the many other communities and families across the world who day by day experience violence and death, albeit away from the gaze of the world's media.
"May they all know the comfort promised to those who mourn by Jesus, the Prince of Peace."
The attacks happened five days before a US deadline to completely withdraw American troops from Afghanistan following the Taliban takeover.
Thousands of Afghans have already been flown out of the country and taken to safer countries including the UK and USA.
But the Ministry of Defence has said the UK - which has extracted more than 13,000 people - has entered the final stages of its Kabul evacuation and no more will be called to the airport to leave.
Defence Secretary Ben Wallace said work to bring people in danger to the UK will continue in countries neighbouring Afghanistan.
The Church has called on the UK Government to take urgent action to establish safe routes to resettlement for Afghans seeking refuge.
Lord Wallace said: "The General Assembly has taken a keen interest in developments in Afghanistan since 2002 and it is with great sadness and horror that we are watching this humanitarian crisis unfold.
"We urge the UK Government to establish an extended resettlement programme and end attempts to return people who have been refused asylum to Afghanistan.
"We must allow more people to make use of family reunion rights so they can join their relatives who have settled in the UK.
"The government should also ensure that Afghans will not be penalised for seeking refuge in the UK via 'irregular routes' which is being proposed under the Nationality and Borders Bill."
Lord Wallace is encouraging people to sign an online petition calling for the urgent resettlement of 20,000 Afghans.
More than 136,000 people have backed it so far.
Despite the UK Government's initial commitment to resettle 20,000 Afghans 'in the coming years' the Church says it is important to call for a more generous response and firm commitment.
Congregations the length and breadth of the country actively work to support asylum seekers and refugees.
The Kirk is a leading member of the Scottish Faiths Action for Refugees group.