Expansion grant for refugee and asylum seeker support project
Published on 7 September 2021
A Church of Scotland backed partnership project which helps refugees and asylum seekers play a full part in community life is expanding so it can reach more people.
Scottish Faiths Action for Refugees and Faith in Community Scotland have been awarded a £69,000 grant for the Faithful Welcome project, which will partly be used to hire a new development worker.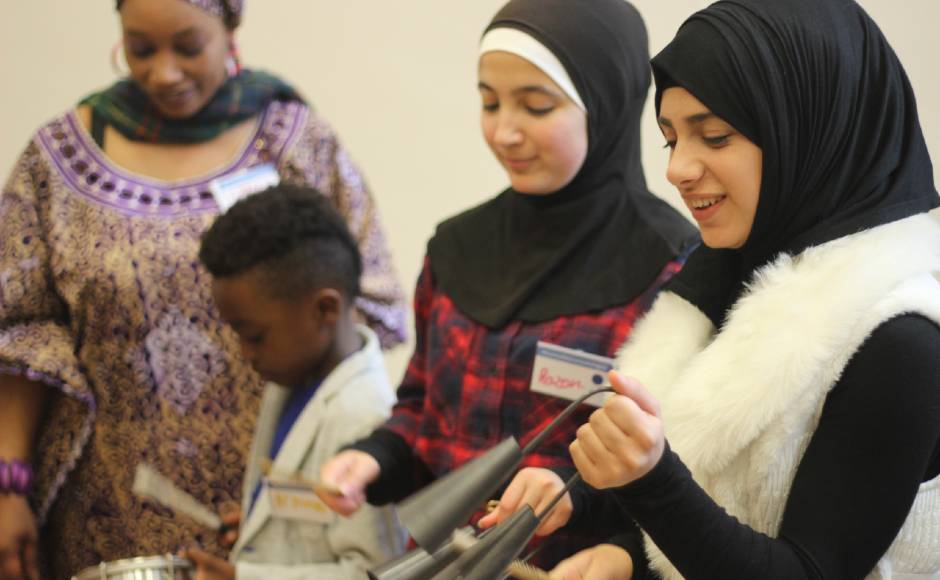 They will play a key role in ensuring faith groups are properly equipped to play a vital part in a two-way integration process between refugees, asylum seekers and the settled community.
The successful applicant to the one-year post will identify gaps in existing support available and educate faith communities not yet involved in this kind of work to ensure they understand the issues facing people fleeing persecution.
It is hoped that the Faithful Welcome work will help people seeking a fresh start feel confident about using their own gifts and skills to contribute to Scottish society, as well as having their needs met.
Hospitality
Sabine Chalmers, co-ordinator at Scottish Faiths Action for Refugees, said: "Both Faith in Community Scotland and Scottish Faiths Action for Refugees are thrilled to be working together on this new project, because it builds on the passion and commitment of both organisations to work with people and communities who are fighting against poverty and who have so much to contribute to community life.
"Faith groups have always played a huge part in welcoming refugees and asylum seekers and supporting them to get involved in what's going on in the local community.
"We're really hoping more faith groups will join us on this journey of offering a Faithful Welcome to all New Scots seeking to settle here."
Offering hospitality to the stranger is a common requirement of many different faith traditions and the Church recently urged the UK Government to help Afghans seeking refuge following the takeover of the country by the Taliban.
Government ministers have committed to taking 20,000 people with 5,000 expected to arrive in the first year.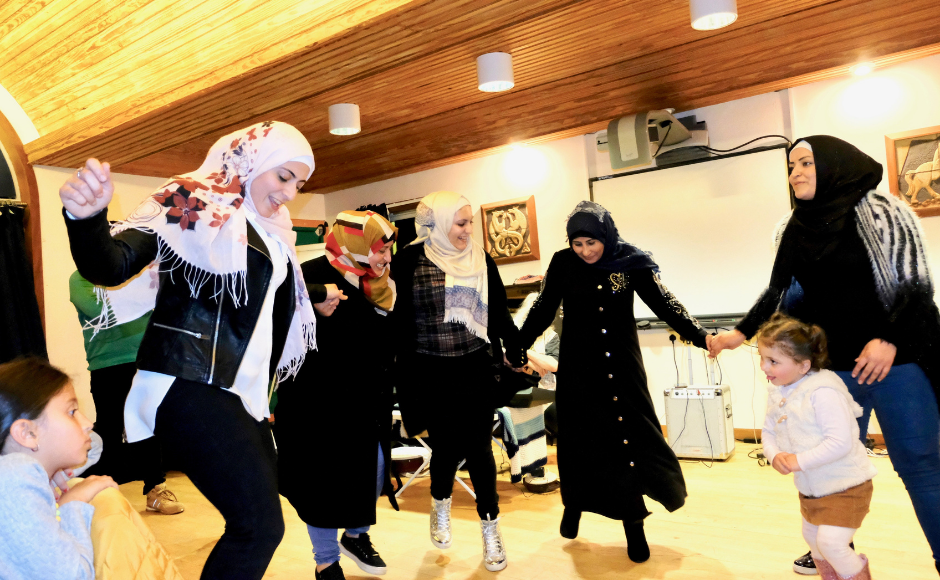 The involvement of faith groups in refugee integration is elemental as faith plays an integral role in many of the lives of those who arrive in Scotland.
Faith shapes their identity, outlook and research has shown that faith groups offer a sense of "home" and community for refugees who have lost everything familiar in their lives.
At the same time, faith groups are a constant in their communities and are well-placed to support the two-way integration process and to foster positive outcomes.
The grant has been awarded as part of the EU Asylum, Migration and Integration Fund via the New Scots Refugee Integration Delivery Project.
Partnership
Iain Johnston, director of Faith in Community Scotland, said: "As part of our work, we will be guided by some friends who have their own experience of the asylum system and making their home in Scotland as refugees.
"It's really important to both our organisations that their voices and expertise are central to how we go about the work over the coming months.
"It's also really positive for us to be working as part of a wider New Scots strategy and we're grateful for the funding from the EU and the Scottish Government and the solid partnership support from the Scottish Refugee Council, Convention of Scottish Local Authorities (COSLA) and the University of Glasgow."
Scotland has a long history of welcoming refugees and asylum seekers from all over the world.
Refugees settled in Scotland from Europe during the first and second world wars and later from Vietnam, Bosnia, Kosovo and the Democratic Republic of Congo, among other places, according to the Scottish Government.
In recent years, Scotland has welcomed refugees to communities across the country through the UK Government's Syrian Resettlement Programme and Vulnerable Children's Relocation Scheme.
Staff and volunteers at the outreach project run by St Rollox Church in the Sighthill area of Glasgow have supported asylum seekers and refugees from war-torn countries for 20 years.
Scottish Faiths Action for Refugees was established in 2015 and in addition to helping faith groups support people, it has backed calls for changes to the UK asylum system and raised awareness about situations around the world which have forced people to leave their homes.
Earlier this year, it was involved in producing new sets of worship materials and educational tools for churches, individuals and community groups to use.
Faith in Community Scotland was established in 2005 as a charity involving the Church of Scotland as one of its founding partners.
It builds movements for change led by people and groups experiencing poverty.