Dundee church marks 150 years and unveils ambitious refurbishment project
Published on 22 September 2021
A Dundee congregation will celebrate 150 years with a special service of celebration this weekend and unveil an ambitious £800,000 refurbishment of their building.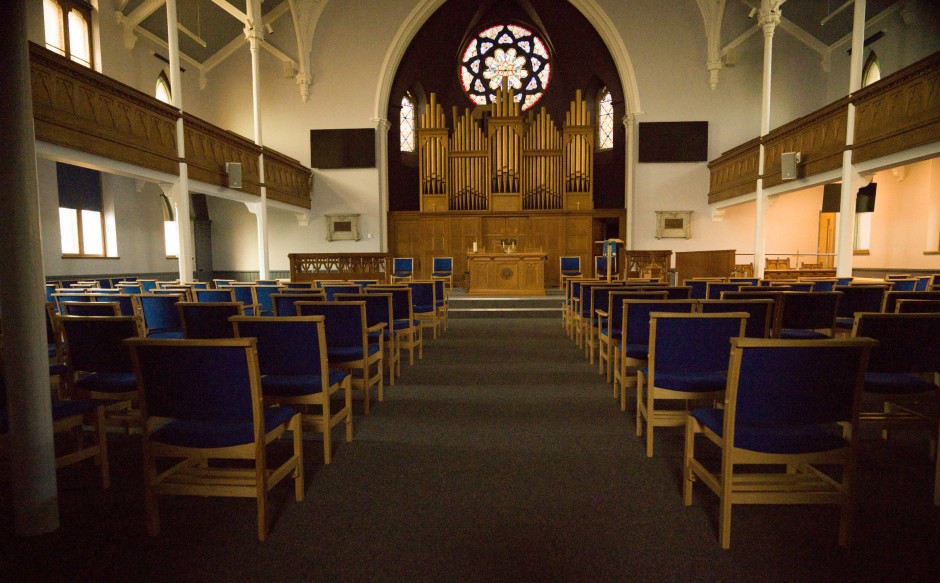 Lord Wallace, the Moderator of the Church of Scotland, will also be a guest preacher at Lochee Parish Church.
The improvements and aimed to provide a space which was suitable for modern worship, and provided a place to involve and support the community.
Changes will allow the congregation to be at the heart of the local area and provide facilities throughout the week rather than just on Sundays.
Rev Roderick Grahame, who is the minister at Lochee, said: "During the past 18 months, despite interruptions, by bats and lockdowns, the church building has undergone a transformation.
"The pulpit and pews have been removed, the archaic heating system has been replaced, modern audio-visual facilities have been installed, along with a new kitchen.
"All facilities are now fully accessible.
"The church building is a more flexible space with modern facilities suitable for many church and community uses.
"It has already hosted teenagers to watch Scotland play in the Euros and two community cinema events."
The very first service held at Lochee was on 24 September 1871 and was led by Rev Dr John Eadie.
The area originally had four Church of Scotland congregations which were merged over time to eventually form Lochee Parish Church in 2006.
Lord Wallace said: "I am very much looking forward to joining the congregation of Lochee Parish Church as they celebrate the 150th anniversary of the church in a newly refurbished building.
"Such anniversary events are obviously a time for looking back and celebrating the 150 years of witness but Is also a time to look forward.
"I am excited to see how the building has been adapted to provide a modern place of worship, retaining its historic features and above all ensuring that it is a lively place from where the ministry team and congregation can reach out into the community of Lochee as well as welcoming the local community in."
Funding came from the congregation, the sale of church property, a legacy, grant support from The Fife Environment Trust, The Joseph Rank Trust, The Garfield Weston Foundation, All churches Trust, The Leng Charitable Trust, Dundee Community Regeneration Fund, Tay Trust, Baird Trust, Ferguson Bequest, Sir A B Tunnock, Listed Places of Worship Fund and The General Trustees of the Church of Scotland.
Two Open Doors days will be held on Friday 24 September and Saturday 25 September, both 10am -3pm. Everyone is welcome to come in to see the updated facilities, learn about its history and find out about existing groups and organisations who meet there. Light refreshments will be served and Covid safe practices will be followed throughout the weekend.