Church joins ecumenical partners in prayer for peace in South Sudan
The Church of Scotland has joined with ecumenical partners to congratulate the world's newest nation South Sudan on its 10th anniversary and to call for continued international efforts to secure peace and reconciliation across the country.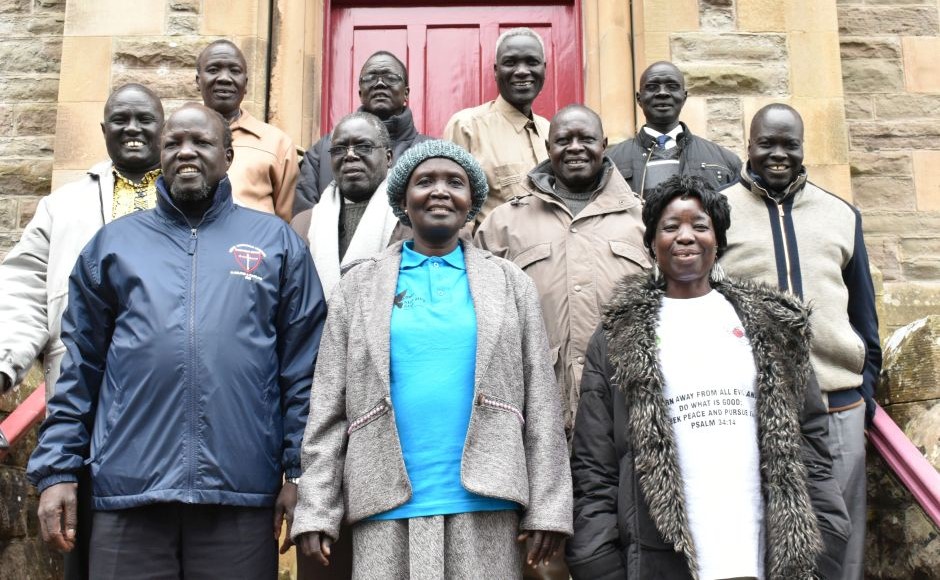 South Sudan became a nation on 9 July 2011 amid celebrations and a commitment in its Declaration of Independence to, "establish a system of governance that upholds the rule of law, justice, democracy, human rights and respect for diversity".
Yet the statement from the Ecumenical Network for South Sudan (Europe and North America Hub) notes that despite a renewed peace agreement signed in 2018 violence has continued and millions of people have been displaced to refugee camps.
"We express our grave concern about the continuation of violence in various areas of the country, where civilians continue to suffer, being killed, displaced, sexually abused, or starved," the statement says. "Combined with flooding, droughts and locust caused devastation, people face one of the largest food crises in the world.
"We call upon the national, regional and international community to encourage the government in Juba to implement the peace agreement, to mitigate the looming crises in South Sudan."
The Church of Scotland has supported peace efforts through training church leaders in mediation and conflict resolution.
Very Rev Dr Susan Brown, convener of the Faith Impact Forum, is encouraging everyone to join her in prayer.
"The Church of Scotland has been working with our partner the Presbyterian Church of South Sudan on a peace and reconciliation programme," she said.
"Working to train church leaders in mediation and peace building, these leaders have been able to work at both a grassroots level and political level to try and bring lasting peace to the conflict.
"There has been some progress towards peace and reconciliation, particularly since the signing of the latest iteration of the peace agreement in September 2018. However, on the whole, the last decade has been marked with ongoing violence, particularly against women and girls, with huge humanitarian needs in country, including extreme levels of food insecurity, with 8.3 million people expected to need humanitarian support in 2021.
"We are a member of the Ecumenical Network for South Sudan (Europe and North America Hub), which has written to all parties in South Sudan marking the 10th anniversary of the nation, and calling on them all to pursue peace and to respect the dignity of human life.
"I would be grateful if you would stand in solidarity and prayer with our partner, the Presbyterian Church of South Sudan and with all the people of South Sudan."
Prayer for peace in South Sudan
On this 10th anniversary of the world's newest nation,
We pray for the people of South Sudan.
In amongst all the notes of celebration
There sounds still the discordant notes of violence
And all sorts of abuse
Especially against women.
Along with sisters and brothers across the churches,
We pray for the soft and sweet melody of peace
To be heard rising in volume throughout the land.
Let that melody bring healing
to the hearts, minds and souls of the people
And inspire in those who govern,
The desire to seek ways that lead to harmony.
Let respect and dignity for all:
Let forgiveness and the courage to care for each other
Irrespective of race,
Or clan
Or family,
Let these things become the background music to life in that land
And may the nations of the world
Hold out hands of encouragement
And practical help to those who suffer –
And do so in your name, Lord Jesus
And for your sake. Amen
Very Rev Dr Susan M Brown
Find out about Christian Aid's work in South Sudan