After COP26 - Moderator says 'God is with us so we have hope'
Published on 16 November 2021
The UN climate conference COP 26 may be over but work to meet the challenges of climate change will continue.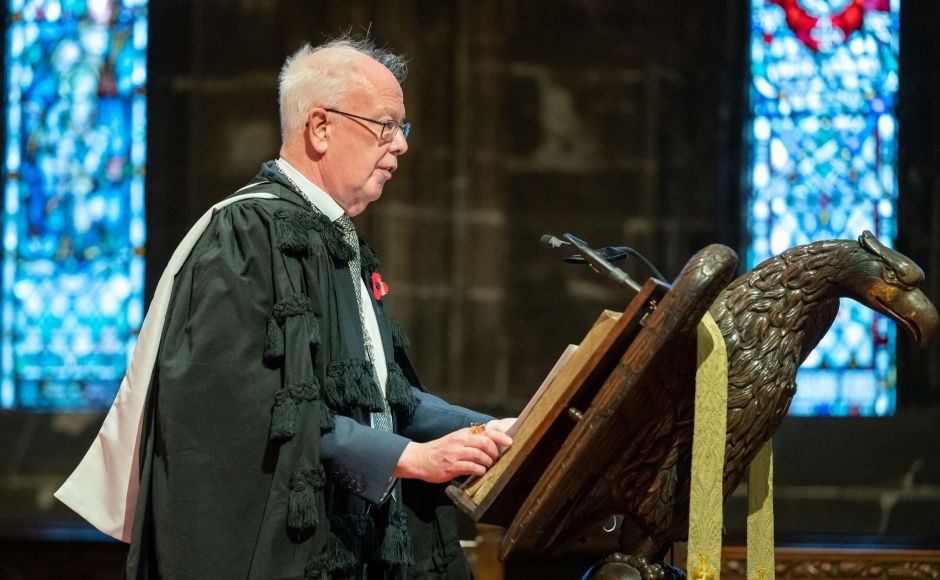 COP president Alok Sharma will keep the reins for the next year and as Lord Wallace, Moderator of the General Assembly, heads to London next week for meetings with political and ecumenical leaders, the issue will continue to top the agenda.
As world leaders gathered in Glasgow to discuss the climate crisis, congregations and church members across the country showed their passion for caring for creation through vigils, events and supportive action.
So how effective were those two weeks in Glasgow and what is next for the Church?
Lord Wallace has signed a statement created by Christian Aid that urges world leaders to carry on pushing for climate justice and to keep hope alive for countries suffering the worst impacts of humanity's impact on our world.
He said progress has been made but much more needs to be done.
"So was it all worth it?," asked Lord Wallace.
"Possibly to my own surprise, I think the answer is 'yes'.
"Although disappointed by the final agreement, especially the dilution of the commitment on coal and the inadequate provision for finance for countries on the front line, we shouldn't overlook what even critical commentators have described as positive developments.
"The dedicated and visible presence of young activists, civil society and faith groups, along with a diverse ecumenical church, witness to caring for creation was hugely encouraging.
"This witness doesn't stop, indeed the challenge remains and it is for all of us to play our part through continued commitment to prayer, actions and advocacy for climate justice.
"God is with us, so we have hope."
Goal of 1.5C warming is 'on life support'
Amanda Mukwashi, CEO of Christian Aid, expressed the disappointment felt by youth activists and representatives from the global south, saying the goal of keeping global warming to 1.5C is on life support.
"We were told that COP26 was the last best chance to keep 1.5C alive but it's been placed on life support," she said.
"Rich nations have kicked the can down the road and with it the promise of the urgent climate action people on the frontline of this crisis need.
"After two weeks of negotiations, the voices of those experiencing the harsh impacts of climate change have largely been excluded and not been heeded.
"Warm words on loss and damage and finance for developing countries to adapt to climate change are not good enough."
Ms Mukwashi said rich nations need to accept their responsibilities and "put their money where their mouths are" and provide the billions needed.
"Developing nations have done the least to cause this crisis but have shown commitment to tackling it," she added.
"Throughout COP26, people of faith have united with activists from the global south, feminists, youth and indigenous people to demand climate justice.
"Our movement has never been stronger and this must be the legacy from Glasgow to keep hope alive."
Read more on Christian Aid's response to COP26 and the Glasgow Agreement.