MSPs call for teenage orphan's grandmother to be granted permanent UK residency
Cross-party MSPs have urged the Home Office to grant the kinship carer of a teenage orphan the right to live in the UK for the rest of her life.
They said Ketino Baikhadze must be granted the same "permanent leave to remain" in the UK status as her 13-year-old grandson, Giorgi Kakava, so she can continue looking after him.
The 61-year-old's residency permit has only been extended for 30 months and she could still be forced to return to Georgia, the country of their birth.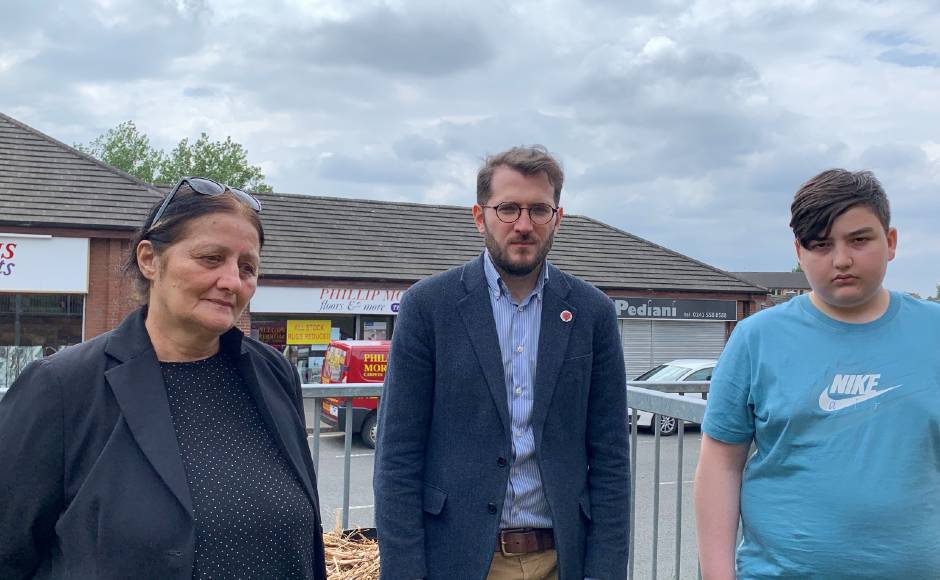 Labour, SNP, Liberal Democrat and Green MSPs made the point by signing a motion which congratulates Rev Brian Casey and members of Springburn Parish Church in Glasgow who campaigned to prevent Giorgi, the son of an asylum seeker, from being deported.
It was lodged at Holyrood by Glasgow MSP Paul Sweeney who has worked with the Church along with Bob Doris, MSP for Glasgow Springburn and Maryhill, to secure a just outcome for the boy who was 10 when his mother, Sopio, died in early 2018.
'Unfair'
The politician said he is committed to continuing to work with the Home Office to secure permanent leave to remain status for Mrs Baikhadze.
Giorgi has described the 30-month ruling as "very unfair" and said he did not know what he would do if she was "sent away."
The motion commends Giorgi's primary school and secondary school friends and teachers for supporting him and his grandmother, who have also had the backing of volunteers who run community projects from the church building.
MPs are expected to debate immigration issues in the House of Commons tomorrow against the backdrop of new UK Government proposals which critics say could lead to people fleeing war and persecution being abandoned.
The Church is a member of the "Together With Refugees" coalition which says two in every three women and children that the UK would accept as refugees now, would be turned away in future under the new rules.
The coalition is calling for a more humane, fair and compassionate approach to people seeking protection in the UK.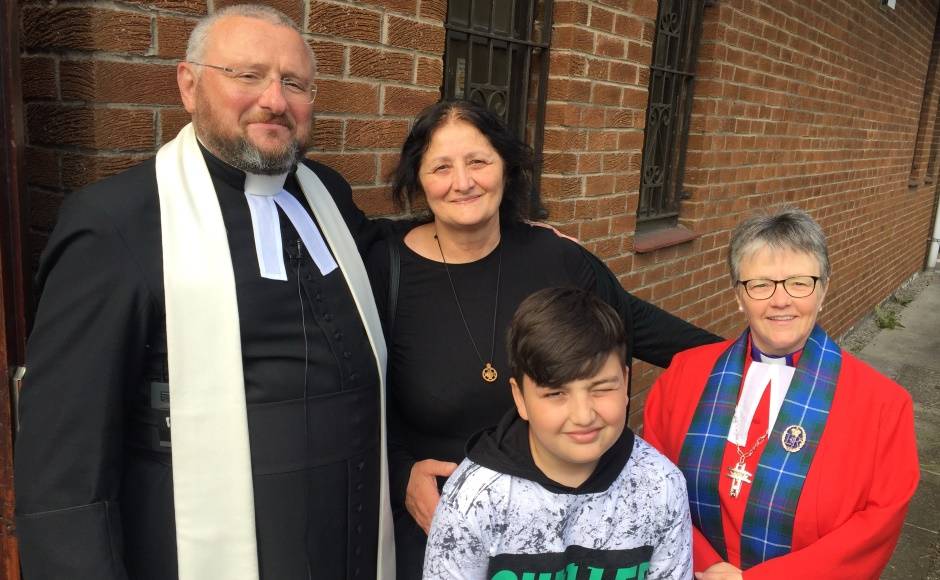 Very Rev Dr Susan Brown, convener of the Faith Impact Forum, said protecting human life and dignity must be at the heart of future UK asylum and refugee policies.
She has urged the Government in London to scrap any policy that "exploits people's fears of the outsider", pointing out that welcoming the stranger and loving your neighbour as yourself is at the heart of the Christian message.
Mr Casey, who lobbied the UK and Scottish governments, said he is pleased that the Church's three-year campaign, which led to 92,650 people signing an online petition, has been recognised at Holyrood.
"We stand alongside those on the margins of society and speak truth to power in the face of unfairness and injustice," he said.
'Do the right thing'
Giorgi was three-years-old when he and his mother, Sopio Baikhadze, fled to Glasgow in 2011 because she feared that gangsters whom her late husband owed a debt to would either kill him or sell him to sex traffickers.
The 35-year-old, who worked as a freelance translator and spoke four languages, was awaiting the outcome of an appeal for asylum when she passed away after a long illness in early 2018.
Mr Casey conducted her funeral at Springburn Parish Church along with Father John McGrath of nearby St Aloysius Church and it was her dying wish that her son remained in Glasgow and continued to grow up a "Scottish boy".
The Kirk minister said: "It has been a long fight but it would have been criminal to send Giorgi back to a country that he doesn't know where he could be in danger.
"But it is outrageous that his grandmother, who is his guardian and sole carer, has only been given leave to remain for 30 months and will have to go through this whole protracted process again when he is 15 and still a minor.
"We will continue pressing the Home Office to do the right thing and grant her permanent leave to the remain in the UK because it would be a travesty if they are split up."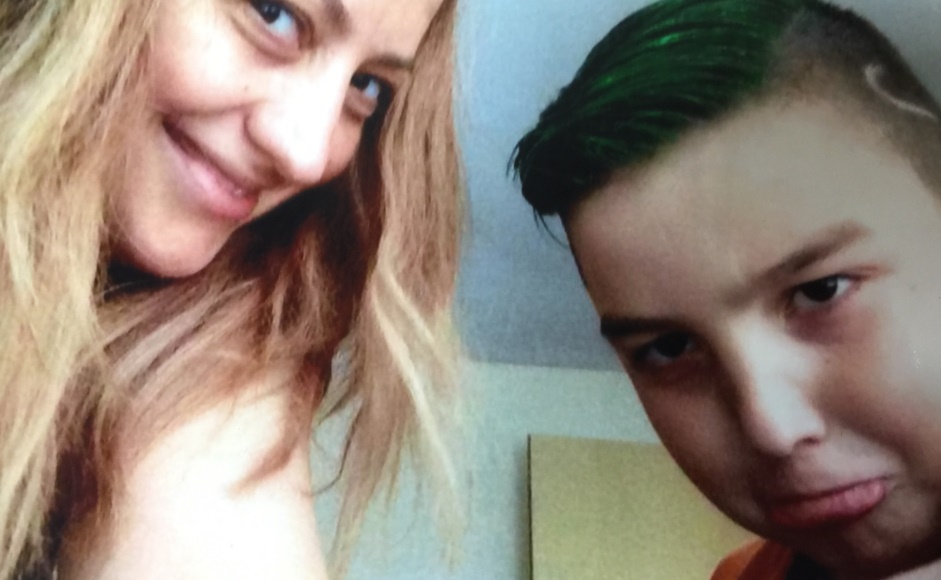 A former MP for Glasgow North East, Mr Sweeney raised Giorgi's case in the House of Commons with then Prime Minister Theresa May who ordered a Home Office review.
The MSP, who was elected to Holyrood in May, said: "I'm delighted that after three years of tragedy and turmoil, Giorgi now has the security of permanent leave to remain in Scotland and he can now enjoy his teenage years like any other Scottish kid.
"He certainly deserves it, and I'm very proud of everyone who has helped him along the way, especially Rev Brian Casey.
"The least I could do as his MP and now MSP was to recognise this amazing community solidarity with the motion to the Scottish Parliament.
"As his only living relative and kinship carer, it's also now important that we continue to work with the Home Office to ensure that Ketino is granted leave to remain on a permanent basis, so I will continue to stand ready to assist in this effort."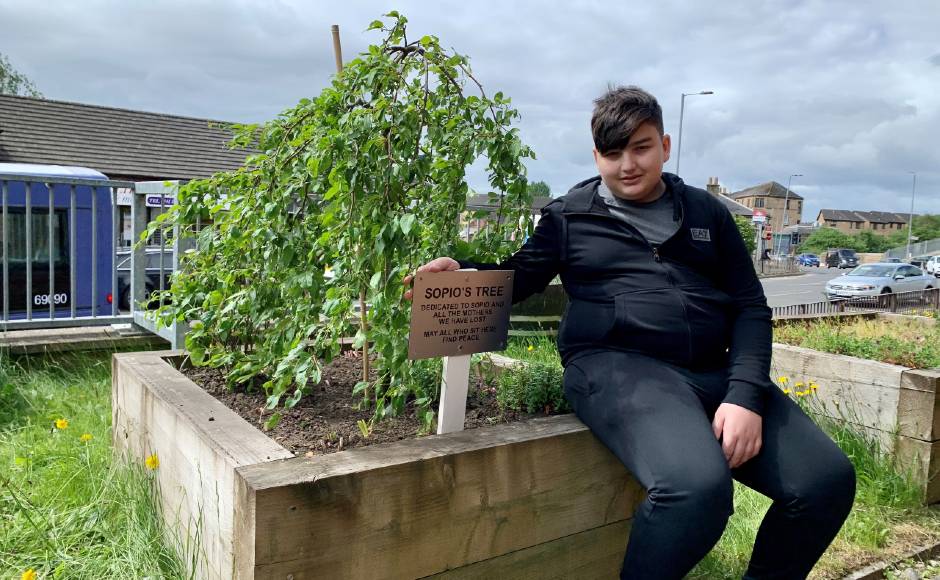 Mr Doris said: "It is right that MSPs have come together across party boundaries to continue to fight for Giorgi and his gran.
"It is unconscionable to even consider splitting Ketino from her grandson.
"It might be that Giorgi's gran may ultimately gets to reside in Scotland permanently but there are no guarantees.
"The Home Office has the power to end this uncertainty now.
"Confirming Ketino's permanency now is the only compassionate and humane thing to do."
Mr Casey arranged for a tree to be planted in the church garden in Sopio's memory to give Giorgi somewhere to go to remember his mother as her body was repatriated to Georgia for burial.
Congregations across the country work hard to support vulnerable people on the fringes of society and the Church hosts Scottish Faiths Action for Refugees, a multi-faith partnership project.
Last month, Christians across Scotland took part in celebrating Sanctuary Sunday which coincided with World Refugee Day and recognised that there are more displaced people in the world today than at any other point in history.
Church members are encouraged to come together in prayer to mark the 70th anniversary of the Refugee Convention on the 28th of July.
The convention defines who are they are and their rights to ensure they are treated with dignity and not abandoned.