Family honoured for 116 years service to Glasgow church
A family of five have served their local church in Glasgow for a total of 116 years and still going strong.
Stewart Dunn, his wife Marion, their daughter Louise, son Andrew and his wife Hazel are elders at Tron St Mary's Church and key to the smooth running of the congregation.
The family's impressive record of commitment emerged after Lord Wallace, Moderator of the General Assembly, congratulated Stewart for dedicating 50 years of his life to the voluntary role.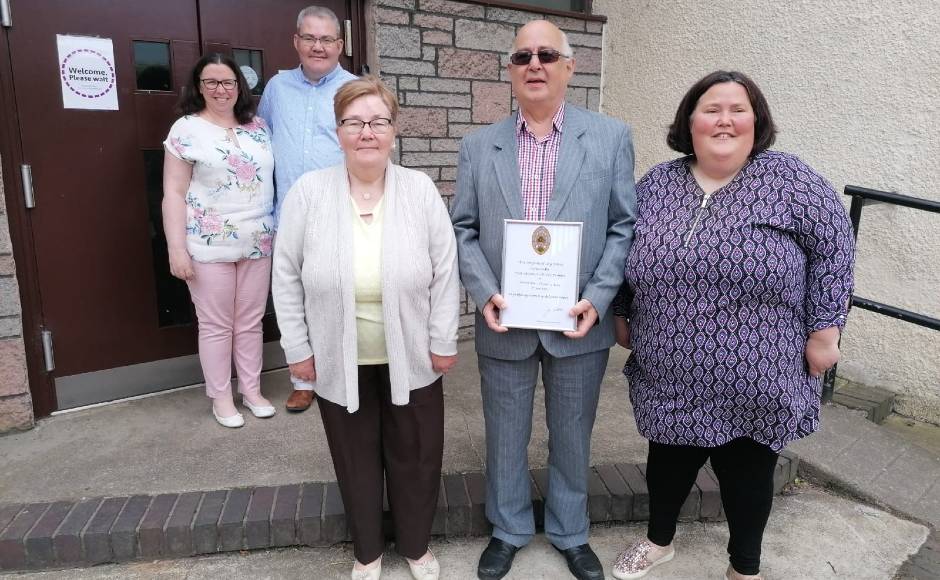 Now 73, the retired bathroom and kitchen salesman, who was brought up in Tron St Mary's Church, said he was "left speechless" when he received a long-service certificate signed by the Moderator.
He said he had thoroughly enjoyed his time as an elder and described it as a "rewarding and life changing" role.
Dedication
Stewart said: "For many years I was the fabric convener, known as the handyman and the person to come to with any questions about the congregation's history.
"For me, as an elder, the main thing is listening to people and trying to help them solve problems.
"Sometimes people do not want to bother the minister because they think they have enough on their plate so I was often the link between the congregation and the minister – the go between.
"I enjoyed trying to come up with a solution to a problem that a family or an individual had and ensuring that they got the help they needed."
Stewart said he is very proud that his wife, children and daughter-in-law play key roles as office bearers within the congregation.
Andrew, who is now fabric convener with aspirations to be a minister one day, has been an elder for 17 years and his wife Hazel has served for nine years.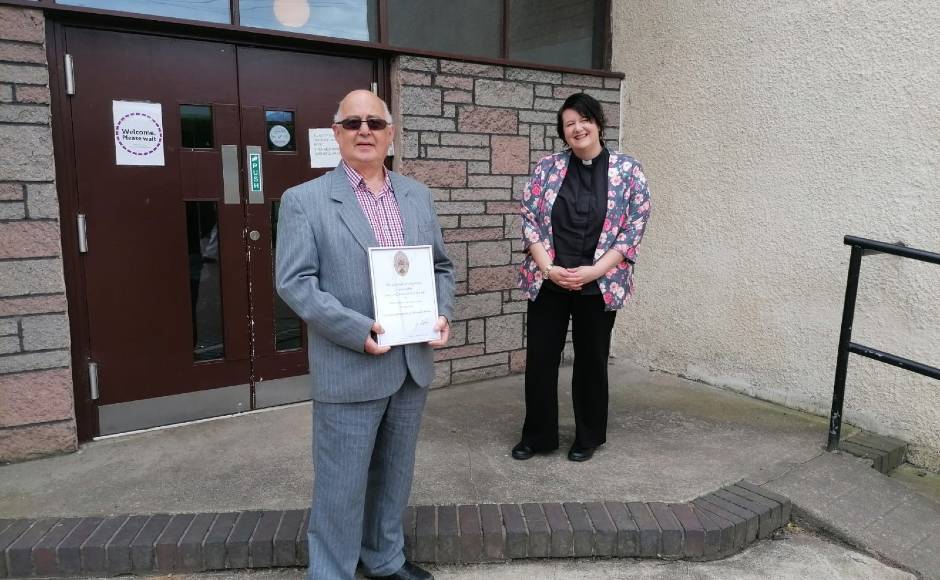 Louise has served for nine years and is now congregation's session clerk and her mother, Marion, has been an elder for 31 years.
Stewart's two granddaughters – twins Emma and Marianne, 15, are in the church praise band and will officially become members of the congregation on their 16th birthday in December.
Rev Rhona Graham, minister of Tron St Mary's Church, paid tribute to the Dunn family for their committed service in His name.
"Since Stewart was ordained an elder, then in the following years his family, the kirk session and the church has been strengthened by this family who are committed to Christ," she said.
"All of them are different and bring their own skills to the church but the biggest gift they all share is their love for God and the community they live and work in.
"We are very blessed to have benefited from Stewart's long service - the time he takes with others when he sees someone needing help is something we could all aspire to."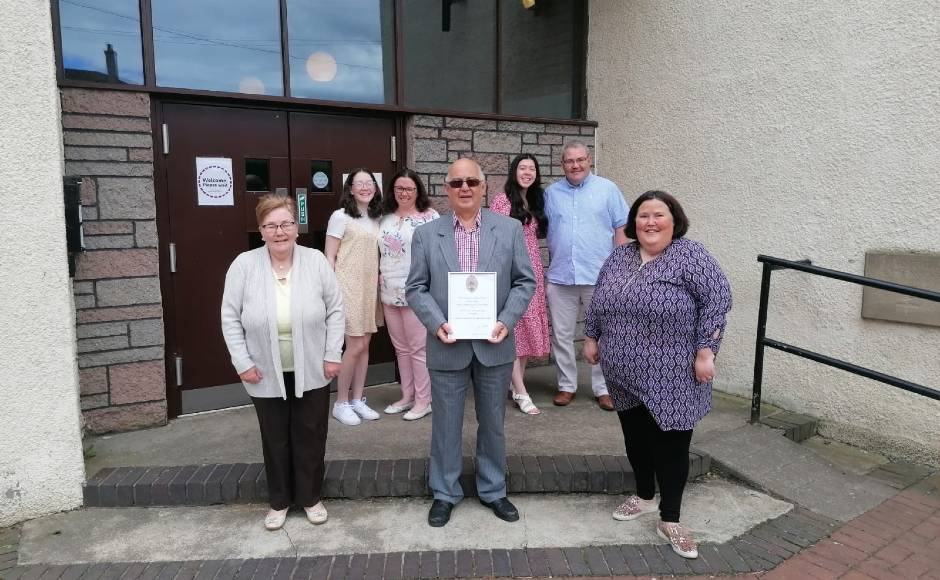 Lord Wallace is an elder at St Magnus Cathedral in Kirkwall, Orkney and only the second in modern times to hold the office of Moderator of the General Assembly.
"I warmly congratulate Stewart Dunn on his 50-years' service and extend thanks to him and his family members who, between them, have served Tron St Mary's in Glasgow for a grand total of 116 years.
"The Church very much values and is grateful for the commitment of the eldership in the work of the Church.
"Mr Dunn and his family well demonstrate that commitment."
There are 27,774 elders in the Church of Scotland of whom 44% are male and 56% female.